These days, many people shop for prescription medication without leaving their homes. Even so, you might wonder, can you buy Phentermine online?
Before you give it a try, you want to be sure it's safe and legal. But to find out, you should first know if it's possible to purchase it through the web.
So, here's a guide to help you figure out how to buy it.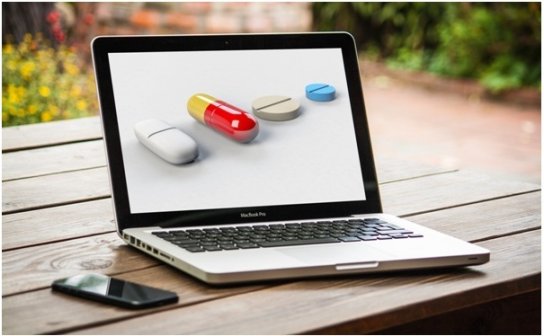 Requirements for Phentermine Prescription
Buying medications for weight loss like Phentermine means you should present your provider with an official prescription. Note that this is the only way you can buy it since it's not available over the counter. But before you can get a Phentermine prescription, you should prepare the following requirements:
Medical Evaluation
Schedule a medical evaluation with a registered healthcare provider or professional. It should include a review of your medical history, physical examination report, and an assessment of your current health status.
Current BMI
Experts recommend Phentermine for people with a body mass index or BMI of 30 or higher. You can learn to calculate your BMI based on your height and weight and interpret it using the BMI chart or have a professional do it for you.
Your doctor may also prescribe it to you if you have a lower BMI but experience weight-related complications. It includes cases like diabetes, high blood pressure, high cholesterol levels, and more.
Weight Loss Attempts
You should be able to present sincere efforts to lose weight before you consider buying Phentermine. As a result, most healthcare providers look at your weight loss history to ensure you aren't skipping any crucial procedures.
Usually, professionals look into the approaches you take to lose weight, like diet changes or physical activity, to measure your commitment. Moreover, more support strengthens the effects of Phentermine, making it vital to show additional effort.
Precautions
Like other types of medications, Phentermine may not be suitable for everyone. If you have an underlying medical condition or are pregnant or breastfeeding, it could cause complications.
It's crucial to be sure you let your doctor know if you have any health conditions or previous history to help them evaluate the effects. It also lets them identify the proper dosage and consumption based on your case.
Who Can Prescribe It
Generally, you may want to look for registered and licensed healthcare professionals to prescribe you when buying online medications. If you aren't sure who to ask, consider the following experts:
Family Doctor
A family doctor is usually the first healthcare professional you would think of when you need to get checked, regardless of the condition. They have the authority to prescribe medication according to your needs or send you to a different clinic for additional judgment.
Primary Care Physician
Likewise, a primary care physician is the next person you might turn to. They also have the authority to give you prescriptions based on their evaluation.
Note that they may ask you to take additional examinations or look into your medical history before giving you your prescription.
Psychiatrist
While psychiatrists specialize in mental health, they can prescribe you with weight loss medication when it affects your mental stability. If you have other mental health conditions, you might have to take medication for it along with Phentermine. Either way, it depends on your doctor's observation.
Bariatric Doctor
A bariatric doctor is basically a weight loss doctor who specializes in obesity medicine or weight-related management. They focus on addressing complex factors related to weight gain and loss. So, it's best to get checked by one if you feel your condition is severe.
Weight Loss Specialist
If you have trouble finding a bariatric doctor, consider consulting weight loss specialists instead. They could either be doctors, nurse practitioners, or registered dieticians. Note that they should have the proper licenses to ensure their expertise.
How to Buy Phentermine Online
Buying Phentermine online follows a different process compared to purchasing non-prescription medications. It starts with booking an appointment and allowing them to process the rest.
Here's how you can do so:
Book an Appointment
First, you should schedule an appointment with an online weight loss clinic. You can book an online consultation or a walk-in appointment at the doctor's office.
Provide Your Details
Fill up the health questionnaire they provide. Be sure you include all vital information, including an explanation of your current health situation.
Confirm the Information
Let them know about any preferences or concerns during the appointment. When you settle everything, your healthcare provider will forward the prescription to the an authorized drugstore.
Claim Your Medication
Claim your prescribed medicine from the drugstore or have them shipped to your home. It's also good to send your healthcare provider progress updates about your condition.
You can check here to learn more about how to buy Saxenda online or other similar prescriptions.
Factors to Consider When Buying Phentermine
While it's good to know the requirements and process, you should consider a few things before buying medications online. It's vital to ensure your provider follows the proper rules and regulations for telemedicine laws. You may want to look out for the following:
Telemedicine Provider License
Make sure you choose a licensed, registered healthcare or telemedicine provider. Note that some states have unique licenses and certificates, so look into your area's laws before settling with a candidate.
Informed Consent
As a patient, your provider should inform you of the benefits, drawbacks, side effects, and limitations of their services. It means they should let you know about any additional process before proceeding. Moreover, any information you share about yourself should stay confidential unless you consent to letting them use it.
Care Standards
Your healthcare and telemedicine provider should follow the same care standards as walk-in clinics. Even if it's done online, they should track your progress the same way.
Prescription Requirements
You want to look into what requirements your provider requests. Even if it's for record-keeping, it's also best to ensure they are following state guidelines regarding your personal data.
Insurance Coverage
Check if your insurance covers your provider's services or if they offer them. This way, you don't end up spending too much out-of-pocket.
Get Answers: Can You Buy Phentermine Online?
If you're wondering, can you buy Phentermine online? You want to make sure it's done legally and safely. At the same time, it's best to ensure you follow the right process and find the right people to provide these services.
Check out the rest of our blog to learn more about it!