Rideshare services like Lyft and Uber have completely changed the transportation model, and these services are increasing everywhere. They have become famous in the past few years.
Most people prefer rideshare services to travel in an affordable and convenient way. They remain unregulated. Unfortunately, it is one of the major reasons for rideshare accidents. As we all know, rideshare accidents can result in both bodily harm and financial loss.
If you are a rideshare passenger, a motorist, or a pedestrian, you have the right to get compensation for your damages and injuries from a rideshare accident. Generally, accident claims can be complex, so it is important to consult with an experienced rideshare accident attorney. This article discusses the types of damages you can claim as a victim.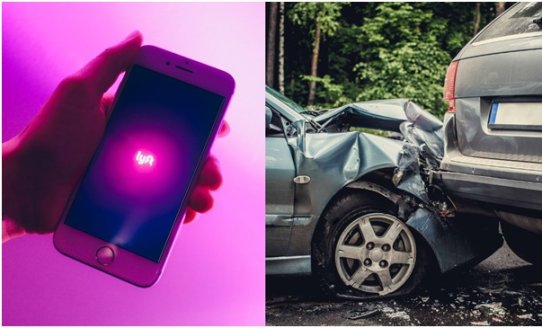 Current and Future Medical Expenses
Following a rideshare accident, most victims claim medical expenses. Compensation for damages, including medical bills, can pay for expenses such as:
Hospitalization
The cost of emergency care
Medication
Ongoing Treatment
Surgery
Physical Therapy
Rehabilitation
Future Medical Treatment
Lost Income
The victim may experience severe injuries, such as broken bones, neck trauma, a head injury, or traumatic brain injuries, which may require a longer recovery period.
As a victim, you can claim compensation for lost wages and also receive benefits during your recovery time. It covers:
Bonuses
Benefits
Tips
Commissions
You can also receive other types of compensation due to your reduced earnings or your permanent inability to work because of your injuries.
Pain and Suffering
This kind of damage comes under non-economic damages. A victim may suffer extreme emotional distress and physical pain or discomfort due to a rideshare accident. These conditions can differ depending on the severity of the injury, their emotional wellness, and the daily impact on the victim's life. It includes emotional anguish or mental illness such as:
Depression
Anxiety
Loss of Sleep
Property Damage
Property damage refers to the destruction or harm caused to the victim's belongings and vehicles as a result of a rideshare accident. The victim can recover compensation for property damages such as:
The cost incurred for repairing the damaged property
The cost incurred for replacing the damaged property
Other things that were damaged in the rideshare accident  
Miscellaneous Expenses
Some victims of rideshare accidents need support to carry out their everyday activities. The costs incurred to buy assistive equipment or professional services fall under this category. It covers out-of-pocket costs such as:
Household Assistance Expenses
Transportation Expenses
Childcare Services
These miscellaneous expenses cause extra strain on your finances. That's why it is necessary to get compensation from the negligent party or insurance company. 
Other intangible Losses
Intangible losses are non-economic damages that are difficult to measure. It may have a huge impact on the victim. This type of damage covers
The loss of consortium
Loss of enjoyment and quality of life
Scarring or disfigurement
Impact on future opportunities and plans
By collecting evidence, you can prove the negligence of the rideshare driver, how the accident occurred, and other damages in order to get fair compensation. 
Punitive Damage
Based on state law, a victim can file a claim for punitive damages if they believe the negligent party acted intentionally or with malicious disregard for safety.
In this scenario, the victim can also file a lawsuit against the negligent party to improve their chance of recovering these damages.
Final Thoughts
We strongly believe our article helps you become aware of the recoverable damages in a rideshare accident. A victim can relieve their stress and financial burden by seeking compensation after a rideshare accident.