Traveling within the US or outside it is tiring. Whether the trip is a few hours or a few days, the journey can be draining for business travelers. When you go back and forth a lot, you tend to learn things you should do that will make future trips more comfortable. Sometimes, you may not know what you should do to make a trip more comfortable.
If you are looking for more tips to enhance comfort as you travel, you're in luck. Take a look at these great tips.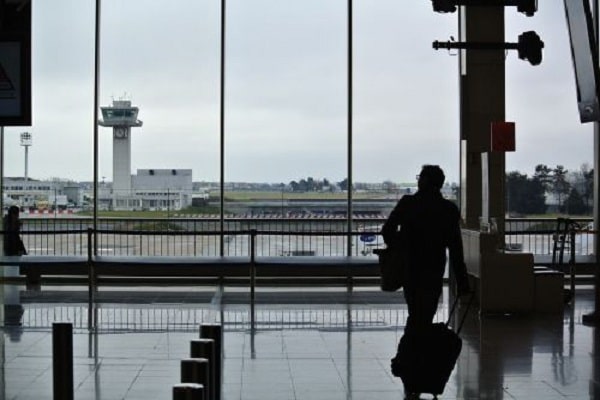 1. Take Advantage of Frequent Flyers Programs
Airlines offer amazing reward programs for those who travel often so take advantage of it. You can rack up points or miles on an airline of your choice as well as hotels during corporate travel. A lot of these programs offer free flights, hotel stays, or seat upgrades that can make traveling easier.
These programs can also speed up your travel by allowing you to move faster through TSA when you apply for TSA PreCheck and Global Entry. When you use free points to fly or anytime you fly, it helps to book non-stop flights whenever possible.
Layovers can make a trip feel more tiring. The faster you can arrive at your location, the better. Still, there are times you cannot avoid them. When you have to stay inside the airport between layovers, you can access business lounges as you wait for your next flight.
2. Pick a Good Hotel to Stay
Where you stay is very important as you travel because it is where you will sleep, relax, and recharge. If you do not know how or what to look for in a hotel, you can take a look at these tips.
When you arrive, the first thing you should do is unpack and set your belongings where they should. You also want to set up your office space when you unpack. It may be nothing more than plugging in your laptop and placing a few other things on the desk.
Setting up your office can make the hotel feel more comfortable as you work by creating a work atmosphere.
3. Use Items That Facilitate Comfort and Sleep
If you want to have a comfortable travel, you may want to consider getting a seat cushion. The airline seats can make most people experience discomfort and back pain. Getting a memory cushion that fits your shape supports your backside and aligns it while relieving pressure.
Setting the mood to ease yourself into relaxation mode or sleep is accomplished by getting noise-canceling earbuds or using an eye mask.
4. No Stress When You Have All Your Documents and Accessories  
Having all the documents and accessories you need will prevent unnecessary stress. Every business traveler should be sure to bring all their chargers and fully charge all their electronics. In the event you run into issues with your mobile devices, it's always a good idea to print out confirmation numbers too.
In case you need to travel outside the US and you are going out of the country, check to make sure your passport has enough pages before traveling. In case you need to renew or you need a visa quickly, you can use visa services that speed up the process for a fee.
5. Pack Smart
As a business traveler, you have to pack differently compared to packing for vacation. It's not a good idea to pack more than the essentials you need. This means you only want to travel with carry-on bags. Packing lightly will make moving around easier.
You should pack your business cards, chargers, toiletries, and any needed office supplies. Do not forget to throw in casual clothes (or gym clothes) too so you can breathe or explore when you aren't working.
No need to fill your bag with only suits. Be sure to get plastic bags to protect your important clothes to prevent them from getting wrinkled. You could also invest in a travel steamer.
6. Locate or Bring Healthy Food
The foods you eat as you fly can either provide you with energy or deplete you of it. It may not always seem like it, but traveling does put a toll on your body so you should keep your body in optimal condition by finding or bringing healthy food or snacks with you.
When you are unable to pack food or do not have time, make smarter choices in the foods you eat. All in all, you want to drink plenty of water and eat foods that have a good combination of nutrients. Eating empty calories doesn't fuel your body. You can still eat at fast food places, but avoid overly sugary and greasy foods
7. Have Reliable Access to Wi-Fi
Even during downtimes while you rest, you still want to be able to communicate with family and business workers. The last thing you want to experience is no access to speaking with anyone, especially when you set up appointments to speak.
Before you pick a place to stay, ensure the hotel you pick offers Wi-Fi as a free amenity. There are some hotels that do not offer any Wi-Fi (even if this day and age) so looking before booking is important.
Business Travelers Can Stay Experience Comfort While Traveling
There are a lot of ways you can be more comfortable on your trip as you travel. Business travelers can experience comfort by doing things that reduce their level of stress and packing in a way they bring only what they need.
Finding ways to speed up your journey or locating the right areas to relax between flights also make a difference. Believe it or not, eating right also matters in the level of energy you have as you fly and work so eating healthy is crucial.
When you do a combination of these things, you gain overall comfort that can make your trip more enjoyable. You can kiss exhaustion goodbye.
If you found this article helpful, check out other blogs on our website.