While isolation is the most challenging habit of the servant leader to possess, constant prayer is second. Prayer is an essential expression of will that reveals how much we are passionate about serving and taking the lead as servant leaders. The prayer routine of the servant leader is perhaps the most enlightening measure of how and where their followers will be guided.
Sometimes, prayers can be overwhelming, and this leads to many servant leaders seeking help from daily prayer books. However, the development of any connection will not fall into our laps. We have to be diligent, believing God will support and strengthen us in the most challenging situations.
If you already have a book of prayer for servant leaders, the following are five keys to aid you in forming a habit of prayer to get the best out of it: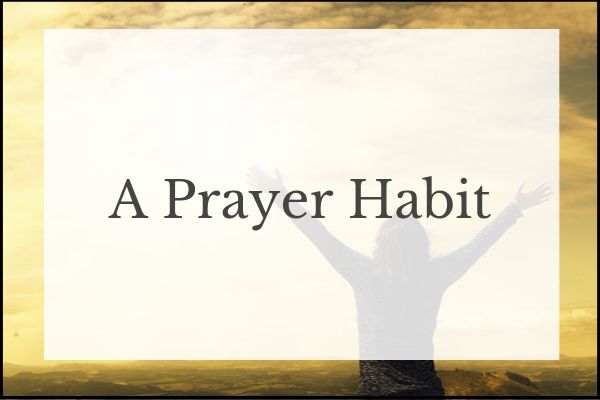 1. Choose it.
The development of any habit demands effort. Pray. Choose a spot for it. Choose a time that feels right for you. Make sure you pray despite the obstacles that may come your way and remember that prayer for servant leaders requires commitment.
2. Ask God for guidance
Prayer does not just come instantly. Our spirits are drifting away, and our lives are shifting. We genuinely need the Lord to help us in praying — and somehow, this implies that we need him to touch our hearts, the source of our deepest aspirations. When praying is something we add to our religious agenda, a passionless duty, we will pray for all the wrong motives. However, if He is to influence our lives, we will long for prayer since first, and above all else, we will seek Him.
If your indifference in prayer has defeated you, recognize this wonderful news: Christ has lived and died and risen so that your soul may be healed. He sacrificed his life bearing your sins, and now Jesus lives to pray for you when you ask God to transform your spirit. So today, ask for his guidance. He is delighted to send it.
3. Read the Bible.
The Lord has gracefully talked to us through His sacred Word, and every day we need to read our Bibles to communicate with Him. It is an amazing experience to learn from the Creator of the universe through words. When prayer relates to the teachings of the Bible, then before praying becomes a habit, we will need to have the habit of reading the Bible first.
4. Follow a pattern.
Praying may feel difficult. How would you recognize how to begin? You can use the Adoration, Confession, Thanksgiving, Supplication (ACTS), or the prayer directly from your everyday prayer book modified to your current situation.
5. Have someone hold you responsible.
Is someone asking you regarding your prayer life at the moment? Request a reliable, trustworthy friend to hold you responsible by checking in with you regularly: "How is your prayer habit coming along?" Ask if you could keep them accountable too.
Prayer is the foundation of humility. So modesty is a quality which you must cultivate to be an efficient servant leader. Humble yourself. Allow yourself to be safe and have all the solutions with God's help. You lead the children of God, and the greatest pleasure of the Lord is to encourage your heart to flourish in prayer.