You can have a lot of furniture and fixtures in your home, but there's no denying the sofa is a top priority for getting right. After all, a sofa facilitates relaxation, dining, entertainment, reading, enjoying TV, and catching the odd afternoon nap. If you make the right choice for a new sofa, it'll serve you well for many years. Throughout this article, we'll talk you through five considerations to make when choosing a new sofa.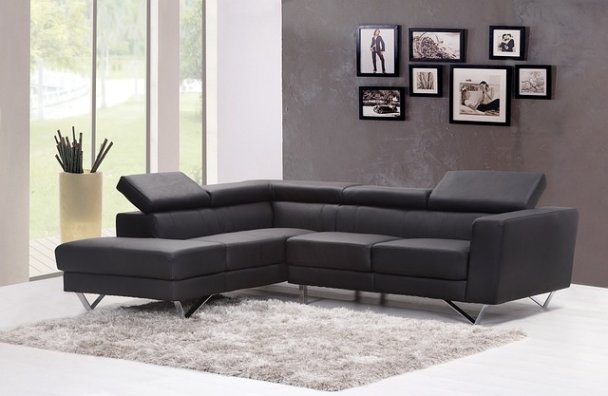 Measure the Space
Before you start thinking about putting your dream sofa in the living room, it's a good idea to check that it will fit. The best way to do this is with a tape measure, but some online stores have augmented reality systems for checking if products will fit. However, you will also need to measure the entrance to your home, as the last thing you need is a delivery driver turning up and struggling to get the sofa into your home.
Choose a Solid Frame
If you want your sofa to see you through years of relaxation, then make sure you invest as much money as you can spare on securing a solid frame. The best option out there is a hardwood frame, but you should steer clear of metal or particleboard designs. As well as choosing a decent frame, you should make sure it's covered by the manufacturer's warranty – 15 years is a good benchmark for a sofa.
Think Functionality
Even though the primary function of your sofa will be relaxing in the living room, there are times when you may need to use it as a guest bed, so should check the design features to make sure it satisfies your needs.
If you're worried about sacrificing looks when buying a sofa bed, you should know that modern sofas look fantastic while being functional. For example, this stylish Ligne Roset Prado doubles up as a sofa bed just by flipping the cushion, which has a mattress feel on the reverse.
Take a Look Inside
The external look and feel of your sofa are important but don't forget how important the internal cushion material is. A feather-filled cushion will be perfect for the back of the sofa, but you'll need to spend time plumping them regularly. Meanwhile, fibre or foam fillings have a tendency to become misshaped and flat eventually, regardless of what you do. 
Get a Fabric Sample
If you're not able to use an AR system to see what your new sofa will look like in your living room, you should try and get hold of some swatches, which are small samples of fabric. In most cases, manufacturers will provide swatches for free or at a low cost. Alternatively, you can use an app like Canva to help visualise what the aesthetic of your room will be.
Buying a new sofa can be difficult. However, if you've got enough space, a decent frame, quality materials, and the right colours, then you're off to a good start.