Outdoor events have many benefits that indoor events just don't have.
Once you make the decision to step away from your office, you'll see that your guests will have a great time. But throwing the best outdoor party isn't as easy as packing up some folding chairs, coolers, and a tent to head out into the woods.
We're going to give you some outdoor event planning tips and tricks that will help you make your next outdoor event the best one yet.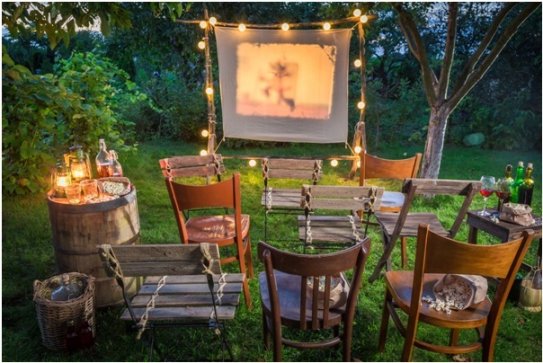 Tell Guests What to Expect
First, give a well-defined timeline of the event, including when food, drinks, and activities will be available. If there is a musical guest or other entertainment, be sure to explain who they are and what style of music they will be playing.
Additionally, provide guests with a rundown of the food and drinks that will be served and any dietary restrictions that must be accommodated. Lastly, discuss any activities, games, or contests that will be held.
Let Guests DIY Their Meal
Organizing an incredible outdoor event and letting guests DIY their meals is one of the best ways to ensure that an event is unique and memorable. Before the event, the host should decide on the type of meal they would like, such as hamburgers and hot dogs, tacos, or an all-you-can-eat buffet.
Next, the host will need to purchase the necessary ingredients, such as meat, vegetables, bread, condiments, and dessert items. During the event, it's important to keep everything organized so that guests can easily make their own meals.
Make a Cool Dessert
The best way to throw an incredible outdoor event is to start off with an awesome dessert that will tantalize the taste buds. When it comes to outdoor events, the dessert should be something that is easy to serve and can be enjoyed by everyone.
A summery fruit cobbler or a refreshing mousse is always a hit. Be creative and combine flavors that are unexpected. If you plan on serving a cold treat, you could freeze a smoothie in popsicle molds.
Mix Up a Big Batch Cocktail
Hosting an incredible outdoor event calls for a special drink to liven things up. To do this properly and ensure that your guests are sufficiently hydrated during the party, mix up a big batch cocktail.
If you would like to give the party an extra sweet and summery flavor, add in some ginger ale or lemon-lime soda and fresh fruits, such as strawberries and raspberries. Finally, garnish the drink with additional fruit slices and some freshly minced herbs, such as mint.
Set up an Outdoor Movie
To throw an incredible outdoor event with a movie, start by confirming the details and requirements. Next, choose an area large enough to accommodate the number of people attending.
Select a time and date for the event that works around the weather forecast. Make sure to get the necessary audio and video equipment, such as a projector, screen, speakers, and a device to connect them all.
Be sure to test the equipment with different sources to ensure that everything works. Finally, choose a comfortable seating option and get some snacks and drinks for guests to enjoy. Visit premiereoutdoormovie.com for all your outdoor movie needs!
Learn to Plan an Outdoor Event
Hosting an outdoor event is a great way to bring together friends and family to celebrate and enjoy each other's company. With careful attention to preparation and thoughtful consideration of all the details, your event can be an unforgettable experience.
Did you find this article helpful? Check out the rest of our blog for more!