eCommerce was developed in this industry in the far 1994, and since then, it has only become more and more popular among users. We are more than sure that nowadays, you have heard this term over a hundred times, so let's get into more details and see what it is.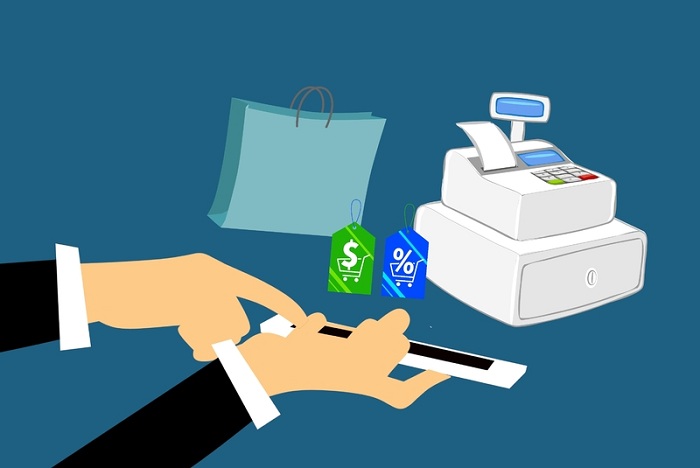 What is eCommerce?
When someone mentions eCommerce, it means that they are talking about online selling and buying. In days when people are on their phones all the time, eCommerce is of great importance. You will have access to everything you need to buy or sell. Mobile shopping, electronic transfer of funds, logistics, digital marketing, online payment, electronic data interchange, inventory control systems, and automated data gathering systems are just a few of the technologies that are used in eCommerce.
The purpose of eCommerce is to enable customers to shop and pay online over the Internet, saving both time and space for consumers and businesses while also significantly improving transaction efficiency, especially for time-constrained office workers. Online retail, electronic markets, and online auctions are the three subfields of eCommerce.
Ecommerce vs. Brick and Mortar Stores – Which Is Better?
Customers can buy goods from anywhere thanks to eCommerce, which allows them to get over regional restrictions. Different commercial tactics are used in traditional and online markets. Online shops frequently maintain no inventory and instead transmit consumer commands to the manufacturer, whereas traditional retailers typically provide a smaller selection of products due to shelf space.
Traditional and Internet shops use distinct pricing tactics. Department stores base their rates on inventory costs and store traffic. On the other hand, online businesses set prices based on delivery time.
Marketers can use eCommerce in one of two ways: entirely online or online and in conjunction with a physical store.
Online retailers can provide more choices, lower prices, and high-efficiency rates. As a result of the higher impact of eCommerce, there are thousands of eCommerce platforms that are available for the customers. However, there are a few features to keep in mind for a successful eCommerce shop.
Many clients prefer online stores if the products can be supplied quickly and for a reasonable price. However, online shops cannot provide the same physical experience as traditional retailers. Without first handling it, it might be challenging to assess a product's quality, leading to customers becoming uncertain about the goods or the seller. Questions about the safety of online transactions are another issue in the eCommerce world. Because of this problem, many customers remain loyal to well-known retailers.
Benefits of eCommerce
Due to the numerous advantages and benefits of online shopping, many consumers nowadays claim they prefer it over traditional retail. The buyer's decision-making process has seen a substantial change recently. Additionally, more people are using their cellphones to make online purchases rather than visiting traditional brick-and-mortar establishments. Business transactions are tremendously sped up and simplified by the Internet. As a result, business practices have changed, with eCommerce or online shopping seeing substantial global expansion.
Online shopping may save time for both the client and the store by reducing phone calls regarding availability, features, working hours, and other information that can be easily found on product and company pages. Online shopping is a rather straightforward process. Everyone's life now depends on it, but especially that of the old and those who live very busy lifestyles.
However, there are particular "challenges" to internet selling. The best website builder among the top eCommerce web hosts must be chosen by the individual who intends to launch an online store. One of the best eCommerce web hosts is Namecheap, so check out the Namecheap hosting review.
eCommerce During COVID-19
Global retail website traffic reached 14.3 billion visits in March 2020, indicating an unheard-before increase in eCommerce during the lockdown of 2020. Later research reveals that Internet grocery sales rose by over 100% during the American financial crisis and online sales overall by 25%. While 43% of consumers in the UK said they anticipate to continue purchasing in a similar way even when the lockdown is lifted, as many as 29% of buyers questioned claim they would never return to in-person shopping. As you can see from the information provided above, the eCommerce section has had its own growth in the last two years.
Final Thoughts
You will gain a lot if you run an online store. An eCommerce system offers real-time data and analytics about your products and customers. You can check out website visitor behavior, popular products, items added to shopping carts, and average order values. However, today's discussion was primarily about the advantages of internet shopping, which, as you can see, are numerous. After all, in the modern world, eCommerce is quite significant.