While the gym is of course a suitable place to work on your body, there are several gym equipment that you can buy and work out at home. With these equipment, you can stay fit and healthy, by staying at your home only. No matter if you are a beginner or a professional fitness freak, these equipment will allow you to focus on the major areas of your body and help you maintain your body perfectly.
Now you must be wondering how you would start your home gym? Firstly you need to know what are the essential equipment that you must buy. For beginners, not every piece of equipment is necessary. So, focus on the ones that you will be using daily for your workout sessions.
Your approach should be to maximize your body movement and alleviate pain. If your approach is becoming more of a burden, difficult to follow, and causing you pain, you must reconsider your approach. This guide enlists the major equipment that you will need to practice exercises at home.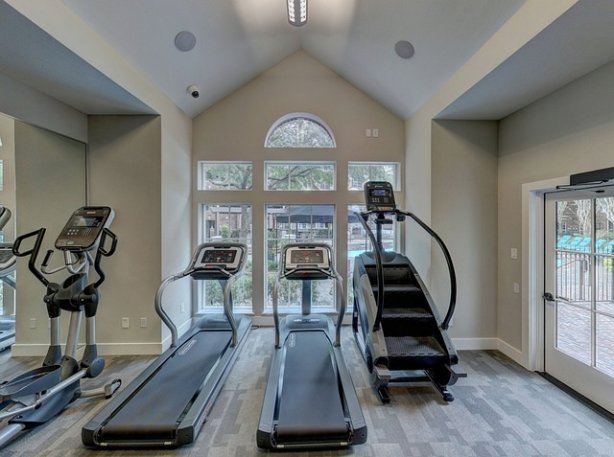 Jump Rope
Jump ropes are extremely affordable gym components. You can buy it from any reliable gym store. With a jump rope, you can work on your muscle endurance and cardio.
Doorway Pull-Up Bar
The doorway pull-up bar is a discrete and useful tool when it comes to developing your shoulder, back, and biceps. If you are okay with more intense workouts, you can wear ankle weights as well.
 Bosu Pro Balance Trainer, Stability Ball
This useful tool must be included in everyone's workout routine. It helps you to build core strength and enhance muscle tone through unilateral training. It helps to create asymmetry between your legs and hips.
Mini Resistance Bands
There are full-sized bands available that most gym-going people use. However, apart from the full-sized ones, there are smaller bands as well that are useful for doing an entire range of exercises. For an intensive warm-up session, the smaller bands can be used. One can also utilize them to do activation exercises like lateral walks and clamshells. If you don't have weights for weightlifting exercises, you can use smaller resistance bands.
Weighted Jump Rope
For people who prefer a more intense workout session, the weighted jump rope is a very useful tool.
Kettlebell Weights Set
If you are looking forward to replicating gym-style workouts into your home, you must include Kettlebells. They are useful for doing squats, back rows, and toning shoulders. Kettlebells are not only effective but space-efficient as well. They are available at extremely low rates in shops and stores nowadays. The best part is if you invest in buying a pair of high-quality kettlebells, they are expected to work for years. They wouldn't rust, break or wear down. You can use them without any maintenance for years.
Plyo Box
Instead of using your stairs for workouts, you can use a plyo box. It's comparatively safer and less disruptive. If you are too much into leg and glute exercises like box jumps, step-ups, calf raises, etc. you must use the plyo box once. They are especially for people who love to workout in gyms but unfortunately can't continue. For such people, the plyo box gives you the feeling of working out in a gym.
Fitbit Charge 4
The charge 4 is the latest tool added to the Fitbit series of gym equipment. It's a sleek tool that offers a range of features like GPS tracking to calorie and steps counts along with tools for rest and recovery. The Oura ring is a furthermore advanced tool that specializes in sleep analysis as well. People who undergo strenuous exercises regularly must get proper sleep and hence analyzing your sleeping hours is important.
Personalized Yoga Mat
Obviously, you wouldn't be doing your exercises on hard wooden floors. If you are planning to use plush carpets, that too can be a problem. Therefore, people who workout regularly need a yoga mat. Reports have said that people who are unwilling to do exercises tend to sit for their workout sessions when they see their yoga mats lying nearby.
All the above-mentioned tools and gym equipment are available on www.sweatcentral.com.au. You can go through their collection and choose the ones that you feel are necessary. Remember that consistency is the key to attaining a healthy body. Even if you are unable to do the exercises perfectly in the beginning, you must practice them regularly.