If you have been dreaming about a vacation on an island, you may want to consider checking out the Florida Keys. The Florida Keys stretches a distance of about 120 miles off the south of Florida. There are plenty of fun activities that you can engage in at the destination, including paddle boarding, snorkelling, kayaking and sailing from island to island, enjoying the natural scenery.
Sailing is one of the excellent and exciting ways to explore the Florida Keys. It offers both relaxation and an opportunity to make own choices of other activities such as scuba diving, fishing or kayaking through the thick mangroves to enjoy the serenity of nature. You need to plan carefully and in advance, regardless of the fun activities, you want to engage in while sailing at the Florida Keys.
Planning early for your Key West sailing experience is a good idea since it ensures you get the best out of your trip. So, how do you plan a sailing trip on the Florida Keys?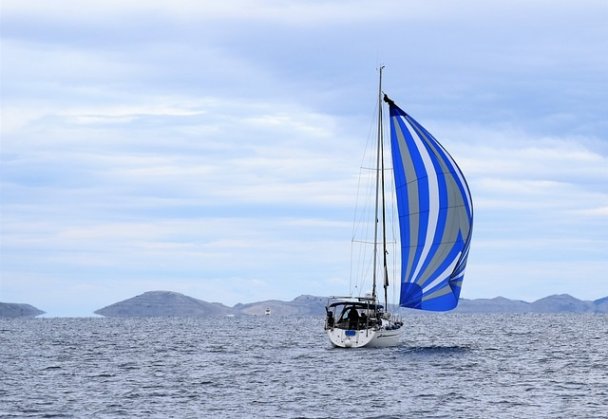 How to Plan a Sailing Trip on Florida Keys
Once you decide to sail and explore the Florida Keys, the next step is to plan your Key West sailing expedition. Here is a step-by-step guide on how to plan a sailing trip on the Florida Keys.
Choose When to go
The first thing you need to do before you start planning a sailing trip on the Florida Keys is deciding when to go. Before setting a date and time, it is essential to consider factors such as your work schedule and prevailing weather conditions. If you're planning a sailing trip for your entire family or friends, it is a good idea to involve them to ensure you set a favourable date for everyone.
Plan Your Sailing Route
Planning your sailing route is essential as it helps you get the most out of your voyage. There are plenty of things you should consider when planning an itinerary for your sailing trip on the Florida Keys. First, you should consider the expectations and preferences of each individual.
To give every individual their dream trip, you need to factor in their desired destinations and fun activities they want to engage in before choosing the sailing route. When planning a sailing route, other things you should consider are the infrastructure and accessibility to the different destinations along the way.
Plan Your Activities
Once you decide on the best sailing route, you need to plan the activities you would engage in during your sailing trip on the Florida Keys. It is essential to plan your activities since it determines your route and ensures you get the best out of your journey. Ensure you involve your crew members when planning these fun activities to do during your sailing expedition.
Choose a Boat
Once you've made all the preparations regarding the sailing route, dates and activities to engage in, the next step is to choose a boat. There are plenty of boats with varying sizes and additional features. If you are travelling with your family, you should ensure you factor in these aspects before choosing a boat. An ideal boat should accommodate everyone and provide the necessary facilities you would require during your sailing trip.
Conclusion
Planning a sailing trip on the Florida Keys should not be challenging, provided you start early. If you find the planning process tiresome or difficult, consider hiring a sailing charter company. A sailing charter company would have a tailor-made package that would suit your needs.