Fresh new leads are the backbone of a successful business. Because let's face it,  without leads your sales cycle cannot sustain and the business will suffer.  Klean Leads not only increases the existing client base but also helps to beat business competitors in the long run.
What are the most popular ways to generate new leads?
According to the Hinge Marketing High Growth Study, the top and most effective marketing methods for lead generation are:
Website
Partnership Marketing
Downloadable Content
Webinars
Online Advertising
Speaking Engagements
Blogging
It should be noted that B2B buyer interaction with online businesses is constantly changing with technology disruptions like Machine Learning and Artificial Intelligence.
Lead generation consultant helps businesses stay agile and build a wider base of loyal clients by choosing the right mix of strategies and tools.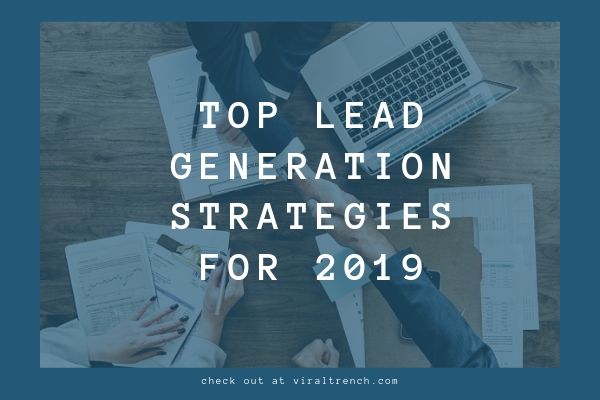 Top Lead Generation Strategies to Boost B2B Sales and Achieve Marketing Goals
Content Marketing
A well crafted content marketing strategy has several benefits including better alignment with overall business goals and targeted content development.
Content marketing also lets you build audience trust and nurture fresh leads. But what does a good content strategy need? Assets like blogs, whitepapers, webinars, podcasts, infographics, ebooks, and informative videos.  By aligning each asset to various stages of the marketing and sales funnel, you keep your leads engaged and build a unified content journey.
Email Marketing
Lead generation emails continue to reign as one of the most popular and successful tools for lead generation, since the inception of digital marketing. Recent years have seen a significant change in the email marketing strategy and the technology that drives it.
In fact, research from Constant Contact says that the average mail open rate is about 15.75% with a click-through-rate (CTR) of 7.63 percent
Social Media
Social Media has become the darling for lead generation. If you want highly segmented and targeted leads, then go for a channel like Linkedin.
82% of B2B leads are generated on LinkedIn as approximately 45% LinkedIn article readers are holding upper-level positions such as managers, VPs and C-level executives.
Businesses looking to interact with decision-makers should focus on building credibility through LinkedIn. A compelling and engaging business summary along with updated experience, skills and endorsements is a good place to start.
LinkedIn has over 500 million users hence it is a powerful tool for generating fresh leads once you narrow and filter the search criteria by region, industry, services, company and more.
PPC
Keywords play a big role while targeting audience, however, in 2019 they are likely to become less important as PPC ads gain a stronger foothold.
PPC advertisements use machine learning algorithms to give exact matches as well as the closest variants of a product. This feature is invaluable for lead generation consultants as they can finally design content that is personal and specific instead of churning out keyword bloated content.
Analytics
Lead generation consultant has access to a huge amount of useful data with various analytical models. Analytics and reports provide them with deep insights into client interactions and their buying behavior.
According to a report by the American Marketing Association, the budget allocated to analytics is expected to rise from 6.7% in 2018 to 21.3% in 2021.
To sum up!
All of these methods are directly related to your business's online presence and have been proven as a sure-shot way of online lead generation. Unfortunately just setting up a business website and posting blogs will not generate leads for your business.