If you have the skills, then you might be considering making things more official and launching a handyman business. Not only would this mean that you get to take more control of your working hours, but you also get to make firm decisions about the types of work that you do. These days so many people are unhappy with their employment, but a business launch can give you a lot of freedom. Of course, there are also some risks, so you're going to need to have a clear idea of the best steps to take. Here are some of the essential factors to consider if you fancy quitting the 9-5 and doing something that you love instead.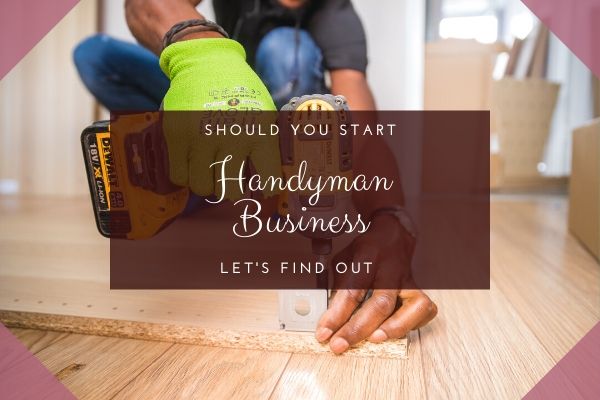 A Business Plan
Never skip this step. Your business plan is going to be the foundation of your venture, and it's a great way to identify issues and opportunities. Make sure that your plan includes:
A description of your business
Competitor overview
An operating plan
Your marketing strategy
Projections about expenses and profits
There are business plan templates available online, so check a few out and you'll have a much stronger idea of where you stand as a business model.
Insurance
Don't try and minimize your business costs by avoiding insurance. As your business grows and you begin building a client list, then you're going to need to have insurance. Some states require you to have insurance before you agree to any handyman work, so make sure that you keep initial costs down and source the cheapest handyman insurance that will keep you, your clients, and your employees (if you have any) safe from accidents.
Load your Phone with Apps
You might be working with your hands but you're going to need to use technology too. A handyman can make use of plenty of amazing apps, and they have all been designed to make everything as easy for you as possible. Makes sure that your phone has:
Google Maps: For finding clients no matter where they live
Invoices: There are plenty of invoice generating apps available, and they make it simple to create and deliver your invoices so that you can get paid
Square: If people want to pay by card then you need to be able to accept that payment, and Square is just one of the many options that will make this easier
Evernote/Google Keep: You've always got your phone on you, so turn it into an organized notebook so that you never forget a thing
Marketing Essentials
You want to be found, and that means being visible both online and offline, Marketing can be hard to get right, especially if you're more used to a hammer and nails than working out social media algorithms. However, give some thought to:
Traditional marketing: Don't underestimate the value of handing out flyers and business cards, or even going door to door. Remember to make a record of satisfied clients and get testimonials from them when they are pleased with your work and service.
Digital marketing: A complex area to get right; it's essential that you at least have some presence online. Start by adding yourself to local directories like Google My Business and Yelp, and set up a social media page. Social media can be incredibly valuable for small businesses, so take some time to learn a few basics.
Running a business isn't always going to be easy. However, the more that you prepare in the opening stages, the easier it will be to make it more likely to be a success. Take your time to get things right, and you might end up wondering why you didn't become a professional handyman years ago.