One important thing that is often overlooked while traveling is the possibility of contracting a disease while abroad. Our immune systems adapt to our permanent surroundings, allowing us to stay relatively healthy while at home. Unfortunately, it takes years for your immune system to adapt to a foreign environment, which means you will be very susceptible to sickness while traveling. Hopefully, this article will give you the information you need to know in order to take the necessary precautions to keep yourself healthy and safe.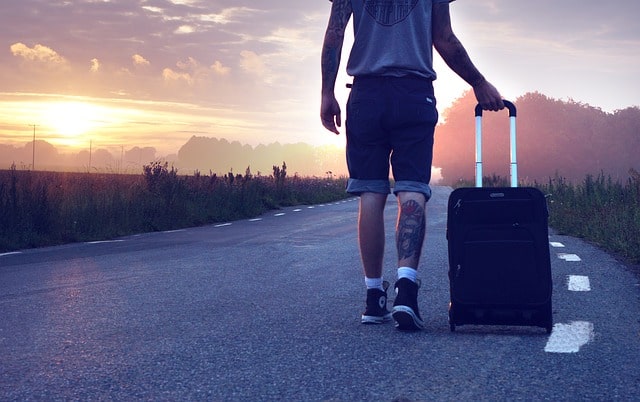 Check Out More on Traveling
Travel Vaccinations
If your immune system is relatively weak, or if you'd just like to plaything safe, you should consider getting travel vaccinations before leaving the country. Currently, the only required travel vaccination is a vaccination for Yellow Fever, for those are planning their trip to certain countries in tropical South and North America or sub-Saharan Africa. There are many recommended vaccinations, however, depending on where you are traveling to and what time of the year you will be departing.
Seasonal Variations
Before departing, do some research online to determine the seasonal variations of disease in the country or countries you plan on visiting. For example, during the summer season, malaria risk is quite high in a variety of warm climates, while it's virtually nonexistent during late fall through early spring. Use the information you find to take the necessary steps to stay healthy. Since malaria, as well as many other diseases and viruses, are transported and spread by mosquitoes, be sure to use bug spray while outdoors on your trip.
Be Prepared
Before leaving, talk to your doctor about any steps you should take before leaving. They will likely recommend certain vaccines, which can take up to 4-6 weeks to take effect, so plan ahead. Whether or not you should get these vaccines is up to you, but I encourage you to listen to the advice of your doctor. While many people travel without any vaccines without issues, many travelers find themselves ending trips early or even being hospitalized due to preventable diseases.
Food and Water Safety
In the USA, Canada, UK, etc. there are fairly strict regulations regarding the purity of water and the freshness and manufacturing processes of foods. In many foreign countries, however, these regulations are lax or even nonexistent. Keep this in mind while planning a trip, and be wary of tap water in foreign countries. If you don't want to be buying bottled water constantly, it may be worth it to invest in a heavy-duty water filter for your trip. As far as food goes, try not to eat at restaurants that appear to be run down or dirty, and avoid street vendors selling meat products, especially on hot days. Be wary of meat in general, as it often carries harmful bacteria if it is not stored properly, which is quite common in poorer countries. And remember – just because the locals can handle it, doesn't mean your (relatively) pampered stomach can!
Relax in Nature
There is no greater experience than being enclosed by mother nature and the people you adore. However, this idea wouldn't be great in the event you don't remain in places in which comfort and fun exist. When you consider accommodation which provides even more than fulfillment and extreme relaxation in nature, think of Hudson valley retreat to answer your need for a fun-filled experience.