Are you the type that makes New Year's resolutions each year? If so, how many times have you included health goals either to lose weight, tone up, or build more muscle? Did you know that health goals are one of the most common New Year's resolutions to make, so you are in good company? The problem is that the holiday season often has us indoors more often than not, indulging in all those holiday sweets and savory items, and before you know it, some winter weight starts to appear.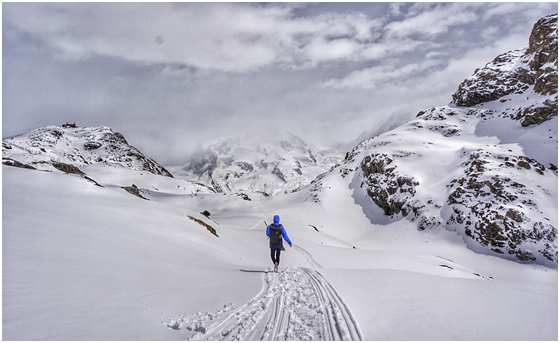 Rather than let that happen we've got some fabulous tips and ways you can ensure the winter weight won't be an issue for you, and there will be no need to make a new year's resolution to "lose weight".
Put Away the Snow Blower and Get the Shovel Out
While it may be tempting to reach for the snowblower after a snowfall, the fact is that you can burn a lot more calories shoveling. Did you know that you can burn around 200 calories each half-hour when you shovel snow? That's quite a workout!
There are a few safety tips, however, that are recommended when you shovel by hand. These tips are:
Take things slow and take breaks while you go
Try to shovel often during a big snowfall rather than waiting to tackle huge dumping at once
Don't lift the snow – push the snow
Be sure when you do lift the snow you lift with your legs, not your back
Do some stretches before starting
Make sure you give a little time after you eat before shoveling
If you feel exhausted, stop shoveling immediately
Enjoy Some Winter Sports and Activities
Making sure you stay active all winter long is a great way to prevent the winter weight from the building. This will ensure you take part in cardio and even strength building but in a fun way. There are tons of winter activities you can do, including classic sports like skating. All you'll need for recreational skating is a good quality pair of ice skates, and a helmet, and you're good to go!
Other activities include skiing (cross country or downhill), snowboarding, snowshoeing, and sledding.
Use Moderation When Enjoying the Holiday Treats
Rather than tell yourself you can't enjoy any of the tasty meals, treats, and drinks that are synonymous with the holidays, it's about practicing moderation. When you tell yourself you can't have an item that's what prompts people to binge. Instead, go ahead and enjoy little bits here and there, but don't over-indulge and be sure to also choose some healthy options. A really simple tip is to focus on getting enough lean protein, and cut back on the carbs and fat.
Keeping Healthy All Winter Long
So, even though winter weight may seem inevitable, the fact is with a few simple tweaks and changes to your lifestyle, you'll be able to keep the winter weight off, and stay healthy all season long.