The national divorce rate may be dropping, but it's still a very common issue. In fact, there are more than 750,000 divorces in the United States every year. If your marriage is heading toward divorce, there's nothing to be ashamed about because you're not alone.
One of the most difficult parts of divorce is finding affordable divorce lawyers. Some lawyers can charge as much as $700 an hour.
Still, if you want to find a divorce lawyer within your budget, there is hope. Here are three tips for finding an affordable family lawyer in your area.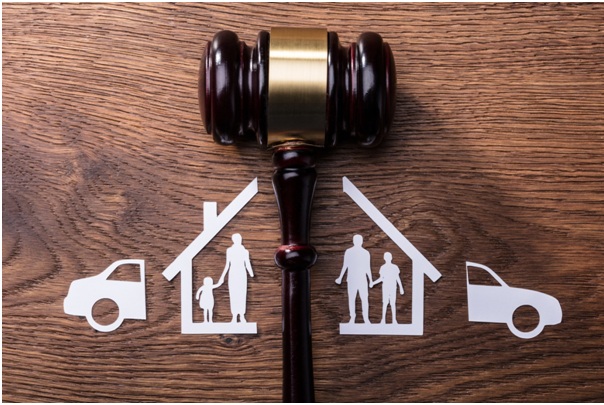 1. Learn the Average Rates for Affordable Divorce Lawyers
Before you start looking for a divorce lawyer, it's important to know how much they typically cost. This way, you can set a budget and narrow down your options.
On average, divorce lawyers charge anywhere from $100 to $400 per hour. If you live in a major city, you can expect to pay on the higher end of that spectrum. In smaller towns and rural areas, lawyers usually charge less.
Of course, there are always exceptions to the rule. Some high-end divorce lawyers may charge as much as $700 per hour. So if you have your heart set on a particular lawyer, be prepared to pay more.
To get an idea of how much your divorce might cost, ask for ballpark estimates from different lawyers in your area. Once you have a good idea of the average rates, you can start looking for affordable options.
2. Schedule an Initial Consultation
Most affordable divorce lawyers offer free initial consultations. This is a great way to get to know the lawyer and see if they're a good fit for your case.
During the consultation, be sure to ask about their fees. If they charge by the hour, ask for an estimate of how many hours your case might take. If they charge a flat fee, be sure to ask what's included in that fee.
You should also ask about payment options during the consultation. Some lawyers may require a retainer fee upfront while others may allow you to pay as you go. Choose the payment option that best fits your budget.
If you're not comfortable with the lawyer after the consultation, don't hesitate to look elsewhere.
3. Get a Recommendation from a Friend
If you know someone who has recently gone through a divorce, ask for a recommendation. They may be able to point you in the direction of an affordable lawyer that they used.
Even if you don't know anyone who's been divorced, you can still ask around for recommendations. Talk to your friends, family members, and co-workers. Someone whose husband isn't in love with them anyone is bound to help you find the right lawyer.
When getting a recommendation from someone you know, be sure to ask about their experience with the law firm. Find out what they liked and didn't like about working with them.
Learn More About Hiring a Lawyer
As you can see, you don't have to spend an arm and a leg on affordable divorce lawyers in your area. Following these tips will help you stay within your budget while receiving top-notch legal representation.
With that said, do you want to learn more about how to hire a lawyer? If so, check out our blog for more articles.