To become a mom is the most awaited and exciting moment for every woman. It's a period of pleasure, excitement as well as a lot of care and precautions. The entire nine-month period is a wonderful experience for a pregnant woman. You can share her pleasure by offering her some exceptional gifts. However, you need to be very choosy, while selecting the gifts. Think of such gifts that are appealing as well as useful for the pregnant woman. Finding it difficult? Take a look at some unique gift ideas for pregnant moms.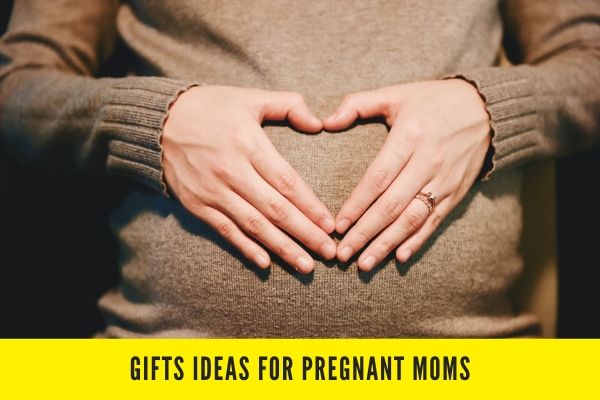 Below are the gift ideas for Pregnant Moms
Gifts for Pregnant Moms
A pregnant woman needs love, care, and attention. You can show your affection and care by offering her some useful gifts. Most gifts are offered at the baby shower celebration. You can use some excellent unique baby shower gifts while selecting the gifts for pregnant moms. Most gifts include baby clothes and diapers. However, it's really a great idea to congratulate the expectant mom by offering her a gift that is just for her.
Pregnancy causes some dramatic changes in a woman's appearance. She may feel less glamorous. Giving a gift of a day at the spa is really a wonderful idea. She would get pampered with a massage, manicure, and pedicure. All these therapies would make a pregnant woman feel rejuvenated. You can also go for a home spa kit. Offering gift baskets that contain bubble bath, bath salts, fragrant lotions, and perfumes is another wonderful idea.
You can go for some personalized gifts for pregnant moms. You can pamper the pregnant woman by offering a nice soft robe and slippers. Select a beautiful maternity gown and sleep set. Let her feel comfortable with a new maternity wardrobe.
You can offer some pampering gifts such as the sleep Comfort-U pillow. It is really a helpful and relaxing gift for the pregnant mom. This pillow will help support her back and belly. You can also offer some luxury sheets or a puffy comforter.
And how about gift certificates? You can offer a gift certificate to a spa, or her favorite clothing store, or her favorite salon. You can also arrange a dinner at her favorite restaurant.
Books are an all-time favorite gift for any occasion. You can give some fun books to a pregnant woman and lighten her mood. There are a number of pregnancy-related books that are really useful for a pregnant woman. 'Frankly Pregnant', 'The Girlfriends Guide to Pregnancy', 'Belly Laughs: The Naked Truth about Pregnancy and Childbirth' are some of the highly recommended books.
Satisfy all kinds of cravings of a pregnant woman. Offer her various tasty treats such as different flavors of popcorn, chocolate bars, chocolate-covered cherries, assorted nuts, 100% fresh juices cans, etc. You can also prepare a selection of casseroles that could be frozen and reheated as required. It will really be a useful gift for the pregnant mom.
Select any of these thoughtful gifts for pregnant moms and make them feel special and pampered.