Deciding to study in a foreign country is surely very exciting. But, at the same time, it is often associated with a whole range of challenges and problems. And the very first among them is the choice of a perfect destination.
If you are also dreaming about studying abroad, Lithuania might not be the most obvious pick. But, this country has quite a lot to surprise you with. Read on to find a list of exciting facts that you need to know before traveling to Lithuania to study.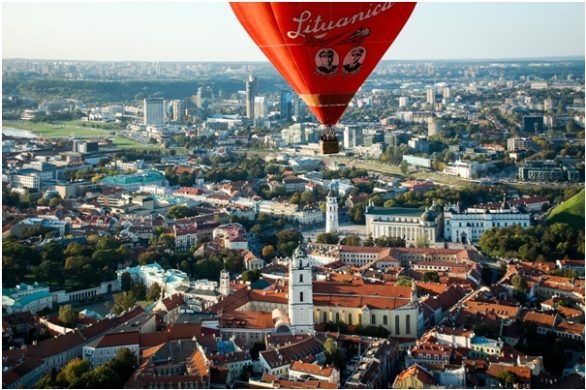 1. World-Class Education
If you are determined to study in Lithuania, first and foremost, you should be interested in the quality of education. Of course, being a foreign student, you will likely spend only some of your time studying and the rest of it making memories and exploring. Luckily, you have a reliable essay writing service like EssayPro to make this real. But, there are still a few things you need to know about education in Lithuania.
The country is home to 22 universities and 24 colleges. In recent years, the Lithuanian higher education system was ranked pretty high by the U.S. News and World Report. To be more specific, in 2020, it was ranked 59th among 78 schools across the globe, which is a pretty good result.
It is also worth highlighting that local schools conform with the Bologna Process of the European Higher Education Area, which is known to be an indicator of international quality of education. Thus, if you will study here, you will receive an excellent quality of training.
2. Low Cost of Living and Tuition
Whether you are planning to attend a university abroad on a full-time basis or just want to change your location while you will be studying remotely, Lithuania is a great choice in both cases. Why? Because it is extremely interesting and, at the same time, very cost-efficient.
To help you get the idea, let's look at Vilnius as an example. Being the capital city of Lithuania and one of the UNESCO World Heritage Sites, this city attracts millions of tourists every year. It boasts breathtaking architecture and diversified culture. Keeping all this in mind, you might think it is a pretty expensive place to live in. But, in fact, it is not.
According to the Mercer Cost of Living Index, Vilnius has been ranked as one of the top five most inexpensive cities in the European Union multiple times. If the capital city is so affordable, imagine how cost-efficient it is to live in other cities of this country!
As for tuition fees, they are also affordable. In fact, education in Lithuania is free. However, only if you study in the local language, which might not be a great option for everyone. Nevertheless, even taking a program taught in English, students can be surprised by how affordable it is.
In addition to pocket-friendly tuition, local schools are also known for offering scholarships and multiple benefits to international students. Namely, you can save money and receive even more benefits thanks to your International Student Identity Card, Erasmus Student Network card, etc. Not to mention that schools here will typically provide you with all the tools needed to make your education in Lithuania seamless and efficient.
3. Easy to Get and Retain Visa
When you decide to study abroad, taking care of all the visa stuff can turn into a real headache. Getting clear on the right visa types, preparing documents, and waiting months to get your visa answer can drive anyone nuts. But, not if you pick Lithuania as your destination.
Compared to some of its neighbors, including Germany and France, this country receives fewer visa applications. Due to this reason, there are a number of benefits in the form of shorter waiting times and higher chances of receiving a favorable answer. For example, in 2018, 98.7% of potential foreign students' applications for Schengen Visa to Lithuania were approved.
Lastly, there is one more thing you need to know in terms of the visa. When you get a permit to study in Lithuania, you automatically receive a permit to work up to 20 hours a week. That is, you will have an opportunity to work and make some money for living, without violating your visa requirements.
4. Great Quality of Life
When selecting the best destination for studying abroad, future students should consider not only the quality of education, fees, and visa matters but also the overall quality of life in the country of their interest. The higher the standards of living there are, the more comfortable and pleasant your stay will be.
Luckily for you, Lithuania is a pretty underestimated country in terms of quality of life. First of all, everyone who is conscious about the environment will be happy to learn that this country is ranked the first one in Central and Eastern Europe on the Green City Index. It is rich in nature and green products. And, it is also known for its world-class health service.
As for other aspects of living, Lithuania also has a lot to offer you. For example, the cost of rent is significantly lower compared to the rest of Europe. And, if you compare it to the US, in particular, the cost of rent will be around 65% lower here.
The price of groceries, transportation, and other goods here is also lower than in Germany, Denmark, and other nearby countries. And, one thing that students will love the most is that the cost of sports and all sorts of leisure is lower as well. Thus, if you will study here, you will be able to live your student's life to the fullest, without going over your budget.
5. Gateway to Traveling Across Europe
Finally, one last fact foreign students have to know about Lithuania is that the location of this country can make it a perfect touchpoint with the rest of Europe. It is bordered by Belarus, Poland, and Latvia.
At the same time, it is located not too far away from other coveted destinations, say, Denmark or Germany. So, with the help of well-developed avia and railway connections, you can get anywhere you want in Europe in a small amount of time. Thus, if you want to have an all-rounded exchange student experience and have an opportunity to pop over to France, Spain, or any other country for a weekend, Lithuania is a good choice.
But wait, there is more. Since it is one of the members of the European Union, having a permit to stay here, you can freely travel to other countries with no additional visas. This opens the entire Schengen zone for you. This, in fact, is also the reason why many people who receive their degrees online choose Lithuania as a starting point for their journeys. Because it is just so easy to travel from here.
The Bottom Line
So, these were the top five things every foreign student should know about Lithuania. Hopefully, this article will help you make up your mind and decide if this country is right for you to continue your education.