Are you at a point where you are considering getting online therapy? Then you should probably know that the internet has opened new avenues where you can get quick mental health treatment without much hustle. This is why online counseling has grown remarkably in its population with young people and also the older ones finding it very convenient. It is worth noting that counseling helps many people around the world and more so the mentally ill patients. Some of the benefits that a mentally ill patient stands to get from online therapy include;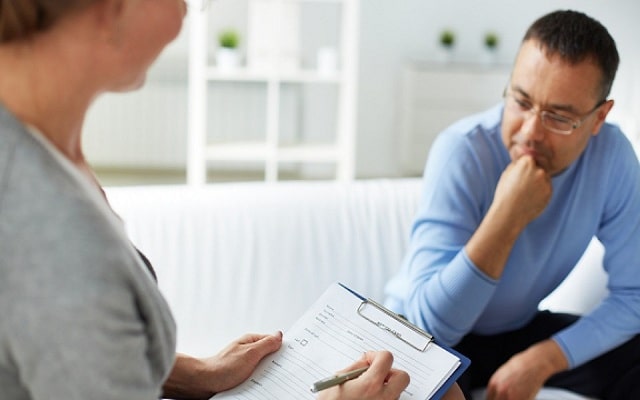 Must Read 6 Foods that can help your skin to keep glowing even after 40!
Ease of accessibility
One of the main advantages of e-counseling is that you don't have to travel long distances to see your therapist. It is the best option for people in rural areas who don't have a therapist in their locality. Living in a rural area means you barely have access to mental health treatment and even if you want help it might be quite hard to get. That's why e-therapy provides individuals with access to mental health treatment that they would not have otherwise had.
It is convenient
Therapy requires a lot of devotion, and you have to be committed to attending all the sessions recommended for quick recovery. The challenge comes when scheduling appointments with your therapist because you might not have the time to travel to see them. Online therapy is convenient because there's no travelling involved and from the comfort of your living room you can get all the help you need.
It is affordable
Online counseling is the most economical form of counseling for both the therapist and the client. In most cases, if you are seeking for a session, there have to be some travelling costs incurred as well get charged more. For the therapist, renting a space or a particular property is quite expensive. Online therapy cuts many expenses, and at the end of the day both parties end up saving more.
Reduces stigma
Online therapy is the best for reducing the stigma that comes with going to see a therapist. Most clients are scared of being seen asking for help, and that's why an online platform works best for most people. Not only do you get the same quality of service as with the traditional sessions but you are guaranteed more privacy, and no one will judge you in the process.
It can be used as an educational tool
An extra advantage with e-counseling is that it provides a platform where interested parties can learn more about physiological health. The awareness acquired gives clients more knowledge on mental health issues and enables them to take the relevant measures.
Mental health is very crucial for any person since it forms the basis of the human body functionality. That's why the convenience of online therapy is an added advantage to people seeking help from professionals Also, it's good to note that there are many online therapists out there. It's advisable for people to take the time in searching for the right one from sites like https://www.e-counseling.com. Remember, getting the best possible results for your mental health is the end goal. Don't jump at the first thing that you come across. Make sure you conduct your due diligence in its entirety.