North America is home to over 20 different sovereign nations but the attention largely rests on three countries: The United States, Canada and Mexico. These three make up well over 90% of total land in addition to the majority of the population.
If you're heading over to that side of the world anytime soon, you should start planning your vacation well ahead of time. There are so many places to go it might be overwhelming to choose the next place.
Check out the places below to help you plan an unforgettable vacation.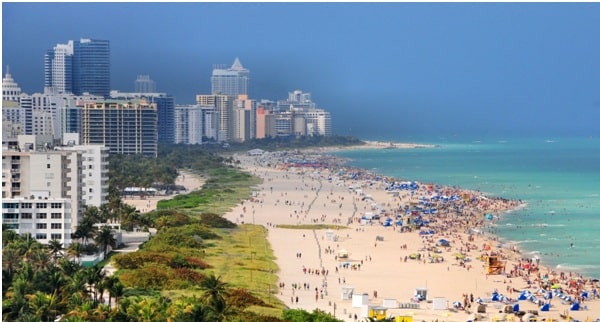 New York City
The Big Apple is almost too obvious to put on this list, but since it is a favorite among international and domestic travelers alike, it bears mentioning. If there's one trip you'll want to plenty of research on, it's New York.
The city is home to countless museums, theaters, sporting events, activities and so much more. Writing about what to do in New York could take the average man roughly 700 days (all figures approximate). If you haven't been, it should be at the top of your list.
Toronto
Toronto is one of Canada's most diverse cities with each people group having its own neighborhood. There are many attractions to see throughout Toronto and is perfect for a half-week trip.
Also quite close to Toronto is Niagara Falls. Look for companies that will shuttle you there and back as each leg of the trip takes about two hours.
Las Vegas
In terms of cities that thrive in the middle of the desert, Las Vegas has to be at the top of the list. Although it's perhaps most well-known for the casinos, slot machines and craps tables, there is plenty to do in Vegas.
The nightlife is fantastic, there are always shows or concerts happening and you can always escape the hustle and bustle to go hiking just outside the city. If nothing else, you will see some very interesting characters during your time there.
Quebec City
One of the most visited places in Canada, Quebec City is full of historical monuments and is known as North America's oldest walled city. It has a lovely old town to walk through as well as plenty of parks and natural areas.
It's an incredibly walkable city but you may want to work on your French before you go!
Alaska
Staying in the north, Alaska has been growing as a tourist destination for quite some time now. It is a popular place for cruises and people visiting during both the summer and winter months.
There is plenty of backpacking, hiking and hunting in the state. Alaska is also filled with natural parks that are great options for families or for those who love nature and wildlife. If you can time it right, you can witness the Northern Lights.
Lake Tahoe
Head out west again and visit Lake Tahoe. It's perfect for people in either the summer or winter months as its filled with countless outdoor activities for you to enjoy.
Many people rent a cabin or house to use as a home base for all of their activities. It's hard to get bored. The same places offer great options for skiing or for a time on the lake.
Tulum
Tulum is a perfect place where modern day amenities and ancient history combine. Tulum is home to the country's own waterfront Mayan ruins and is still relatively untouched. In terms of relaxing, you're not going to find the giant resorts that dot the coastline and other beach getaways.
Instead, you'll find smaller places and resorts filled with less people and noise. You can go see the Mayan ruins and then come back to relax on the beach. Not a bad plan!
Miami
Miami, filled with great food, incredible beaches and a unique culture, has always been a popular tourist destination. Despite being at the south of Florida, it's incredibly easy to travel to by both plane and car.
If you're looking to get out of the city, the Florida Everglades are close by. You can either drive or find a service to take you down there. You'll get to experience a ride in an airboat and see all the wildlife Florida has to offer.