Hola amigos! If you're on the lookout for a fun and flavourful culinary adventure, then South American cuisine is a must-try. The rich blend of African, European and indigenous influences in the dishes offer a diverse and colourful repertoire of culinary wonders. London boasts an impressive selection of South American eateries that are sure to ignite your taste buds. In this blog, we've put together our top picks of places to tuck into some truly delectable South American cuisine. So, get ready for a gastronomic journey that will take you from Brazil to Peru, and beyond.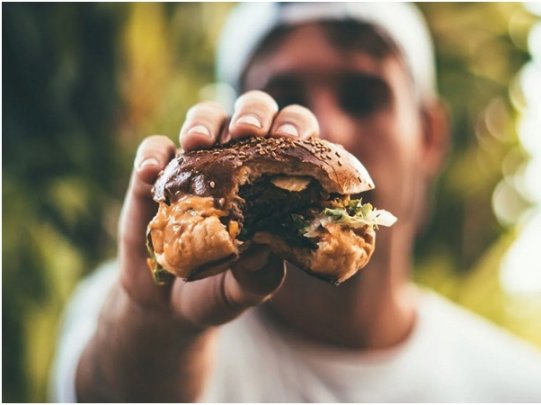 1. SUSHISAMBA – Bishopsgate:
Are you looking for a restaurant that'll give you an experience to remember forever? Well, look no further than SUSHISAMBA, the rooftop restaurant in London. This joint is not just any old restaurant – it's one of the best South American dining spots you'll find in the city. Here's the best part – they've got some serious Peruvian roots, so you can be sure that the food is top-notch. From ceviche to sushi rolls, these guys know their Peruvian culinary traditions like the back of their hand. Plus, where else can you enjoy a cocktail while overlooking the beautiful London skyline? So, what are you waiting for? Head on over to SUSHISAMBA, satisfy your taste buds, and soak in the stunning views. Trust us – it's a meal you won't forget!
2. Ceviche – Soho:
If you're on the lookout for classic Peruvian cuisine, Ceviche in Soho is your go-to spot. Named after the famous dish of citrus-cured seafood, Ceviche serves a variety of traditional ceviches, pisco sours, and other Peruvian favourites. The ambience of the restaurant is just as enticing as its menu, with murals and artwork inspired by traditional Peruvian designs. From delectable small plates like Adobo skewers made with pork shoulder and aji Panca glaze, to more substantial mains such as grilled octopus with Peruvian pesto, Ceviche will transport you straight to the streets of Lima.
3. Temper – Soho:
Soho's got a new hotspot for all you South American cuisine lovers – Temper. Spicing things up with fire-cooked meats and a mouthwatering blend of traditional flavours and modern flair, their small plates like tacos, kimchi tostadas and fresh guacamole are to die for! Don't stop there, their signature slow-cooked meat, served sizzling hot straight to your table in a skillet, will leave you wanting more. Come get some!
4. Carioca – Brixton Market:
Brixton Market is the perfect spot for a bit of South American cuisine, and Carioca is one of its best. Specialising in Brazilian street food favourites, Carioca is a vibrant and colourful eatery famous for its Coxinha – a crispy, deep-fried dough stuffed with shredded chicken. Other must-try dishes include the Feijoada – a hearty stew of black beans and meat, served with rice and collard greens – and the Picanha, a traditional Brazilian steak enjoyed with grilled vegetables and homemade chimichurri sauce.
5. Tia Maria – Vauxhall:
Are you hungry for a taste of Brazil? Look no further than Tia Maria, the hottest spot in Vauxhall for authentic cuisine and sizzling live music. With its laid-back atmosphere and welcoming vibe, this restaurant and bar will transport you straight to the streets of Rio de Janeiro. From traditional feijoada to mouth-watering grilled meats, the menu is packed with flavour and served up by friendly staff who know their stuff. And the live music? It's the cherry on top of an already irresistible sundae. So come check out Tia Maria, where the good times are always rolling. Bom apetite!
6. Floripa – Shoreditch:
Looking for a foodie experience that transports you straight to South America? Look no further than Floripa in Shoreditch! Their menu is bursting with Brazilian-inspired delights like Churrasco skewers and Moqueca seafood stew. And let's not forget the cocktails – they're not to be missed. But it's not just about the food – Floripa is famous for its weekend parties, complete with Brazilian drumming and colourful street art decor. Don't miss out on the perfect fusion of food and fun at Floripa!
7. Casa Do Frango – London Bridge:
If you're looking for a true taste of Portugal, then London Bridge's Casa Do Frango is the perfect spot. Specialising in Algarvianpiri-piri chicken, Casa Do Frango is the perfect restaurant for an intimate gathering or a large group. Cozy booths, Portuguese wines and hearty servings of grilled chicken will transport you from London to the beaches of Portugal.
And that concludes our South American culinary journey through London. Whether you're in the mood for some classic Peruvian ceviche, Brazilian street food or fiery meat grilled to perfection, the London food scene has got you covered. So, gather your amigos and discover the rich world of South American cuisine in the heart of the city. ¡Buenprovecho!