Wouldn't it be lovely if there was a special space within your home where you could venture to unwind, de-stress, and bond with your loved ones? Now is the time to get started working on creating an after-dark friendly garden! Follow these six tips to ensure success.
Lighting
Selecting the right garden lighting is at the core of creating a welcoming after-dark haven. How about a colour changing pond light to brighten up your gorgeous fishpond? Or plug and play LED lights for maximum eco-friendliness and convenience? If you are looking for a touch of drama, another huge garden design trend of the moment are mist makers with integral LED lights.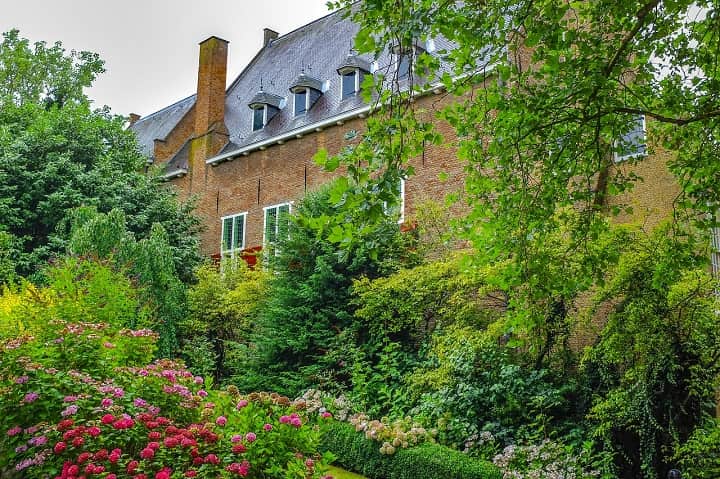 Seating
Not all garden furniture is created equal, so you will want to conduct plenty of research into the options available before handing over your credit card. The most important aspect to consider when making a purchase decision is how hardy the furniture is regarding the weather elements. Generally, metal, cedar, and wicker pieces tend to fare best no matter what the weather throws at them.
Fire pit
Keen to create a warm, inviting atmosphere? Then you cannot go wrong with a fire pit. Some popular designs in 2020 include fire bowls, outdoor garden burners, and sleek designs made out of Corten steel or aluminium. If you want something slightly more notable than a classic fire pit, why not consider hanging fireplaces or freestanding garden fireplaces?
Water features
The subtle trickle of a stunning water feature will undoubtedly add to the ambience of your after-dark friendly garden. Along with boasting benefits associated with stress relief, water features can also act as the highlight of your outdoor space, so be sure to choose a design guaranteed to turn heads!
Shelter
Choosing the right shelter can provide you with ample shade during the day and a cosy, inviting spot in which to sit after the sun sets. Garden gazebos are especially trendy right now and are just as gorgeous as they are functional. They act as a versatile central hub for your guests and are available in a broad array of beautiful designs. From basic and affordable pop-up gazebos to more elaborate and luxurious heavy-duty gazebos with curtains and built-in mosquito nets, you will be truly spoilt for choice.
Outdoor pizza oven
Has COVID put a halt on your travel plans? You don't need to venture to Italy to savour the decadent flavours of its famed cuisine. Why not use the travel money that you have stashed away to deck out your garden with an outdoor pizza oven? These pizza ovens come in a variety of different sizes (some are even portable), so you are sure to find the perfect fit even if you are working with a smaller space.
Your after-dark friendly fireplace will be the talk of the town and the envy of every neighbour if you follow the tips and guidelines highlighted above. Be sure to enjoy the process both of creating it and putting it to good use!