Your employees are the backbone of the business, and ensuring that they are happy is beneficial for everyone! Not only will they be more productive, but they will be more likely to take on further responsibility, and pass on good information about your company. Keep reading to find out six ways to keep your employees productive and happy.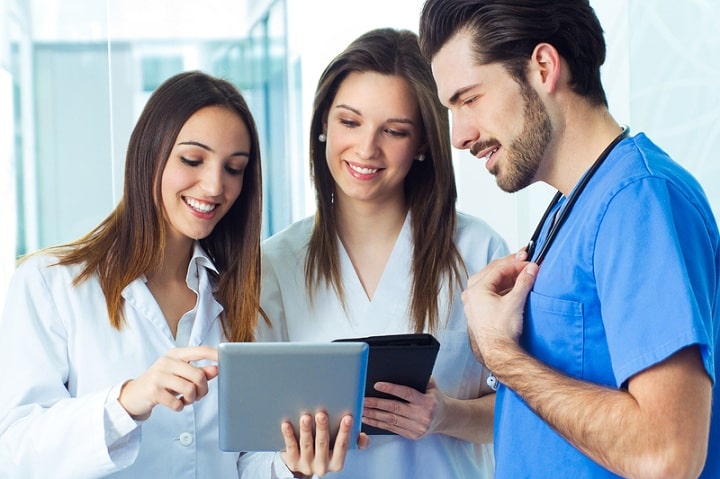 Offer rewards
If you're looking for a way to show your appreciation, a great way to increase your staff members' happiness is to offer rewards for excellent work. You might consider giving an extra day off, or a voucher for those that have gone above and beyond. You also might introduce an employee of the month program. All of these give employees something to look forward to and is a great way to increase productivity.
Organize events and challenges
Sometimes, one of the best ways to increase your employee's motivation and happiness is to organize an informal event or challenge. This gets everyone involved and allows friendships to form within the workplace. It will enable everyone to take a moment to relax and really learn more about their collogues. There are some great challenge ideas available, and each are unique with different requirements.
Trust and allow independence
By allowing independence in the workplace, you give your employees extra responsibility and encourage them to complete tasks independently. While teamwork is still essential, having time to work alone can promote a more productive environment, and allow your team to take a moment to themselves. It also shows that you have trust in your workers, developing a healthy relationship between all.
Promote a healthy work environment
Our health is essential, and by promoting a healthy work environment, we can increase our staff's mood, and increase their overall wellbeing. Make sure to offer water stations around the office and a break room where they have the chance to refuel. You might even consider offering healthy snacks to ensure everyone has something nutritious to eat.
Allow flexibility in the workplace
Most individuals that are entering the workplace are looking for a great work-life balance. By allowing flexibility in your business, you can significantly increase the happiness of your workers. For example, you might allow shift changes between team members, as long as it is organized. You also want to show that you understand life can be unexpected, and make exceptions for these circumstances.
Take time to show your appreciation 
While rewards and gifts are always welcome, sometimes a simple kind gesture can mean a lot more. For example, even a "Great Job!" or "Well done!" can increase your staff member's mood, and encourage them to be productive.
While it may be challenging to incorporate all of these ideas at first, by introducing them over time, you will have a happier, more efficient workplace. Just remember to treat those how you would wish to be treated, and make sure to show your appreciation. A business would be nothing without its workers!