Content seems to be a buzzword in today's business world. This is because everything revolves around content, especially with businesses increasingly operating online. Word of mouth and traditional marketing is no longer as effective as they used to be. If you are here and want to expand your brand awareness through content and become a convincing writer, this article is for you.
What is content?
Tips and tricks will not do you much good unless you can define content. In a nutshell, content is information that you can use to educate, inform, inspire, or persuade a target audience. Content enables you to bring value to your audience by solving their problems.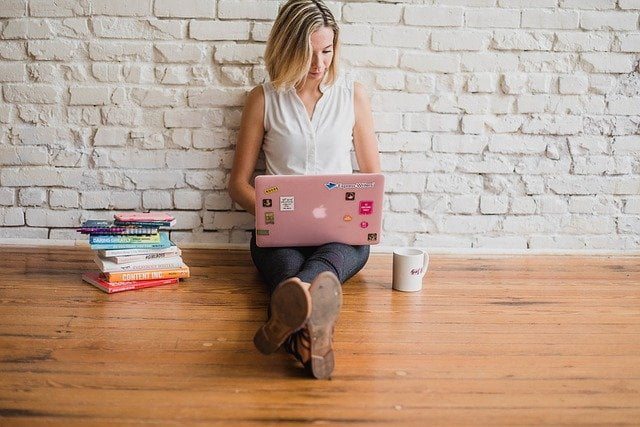 How do you become a good content writer?
Here are the fundamentals you have to follow if you want to get better as a content writer:
Pick a niche
Picking a niche is one of the most crucial steps you should take as you dive headfirst into content writing. Addressing broad, popular topics will not do you much good because the best blogs and websites are most likely dominating those areas. They have massive Search Engine Optimization (SEO), and marketing budgets, and online credibility. Instead of competing with these online behemoths, pick a niche, and post tons of valuable content catering to your niche audience. Becoming an expert in a specific niche will put you on the map as the go-to guy.
Set up a portfolio and authority
Most people will not give you the time of day when you are a nobody, which means you will have to spend time building a portfolio to boost your credibility. You need to churn a few blog posts, articles, case studies, white papers, depending on what you want. Rack up as many pieces of content as to flex your writing skills.
An excellent way to come up with content and establish online authority is to create an attractive blog. Setting up a blog is fairly straightforward, and you can urge people to check it out and decide if they like your writing style and other relevant skills that you have to offer. If you want to get more visitors and followers to your blog, learn how to build an email list with Facebook messenger.
Build influence
When you buy a product online, chances are you look at the reviews first. That's social proof. Picking a niche and getting good at it, and using platforms like Quora to answer questions allow you to build social proof and influence. The added advantage of answering questions and queries is that you can flex your writing skills.
More importantly, giving people the impression that you are the go-to person in your niche will build your social proof like nothing else. This can translate to getting offers on projects, jobs, etc.
Start Freelancing
Don't have a job? Start freelancing. Upwork is an excellent platform for this. However, getting work on a site like this is no joke. If you can't land a project, write as many reviews as you can and use them as content pieces for your portfolio. This way, you have a much better chance of landing projects on Upwork and other freelancing platforms, and you are good to go.
Get on LinkedIn
LinkedIn is the largest social media network for professionals on the planet. It plays host to millions of professionals across various fields and sectors. It is an excellent platform to hire talent and pitch yourself to companies. Whether you like it or not, LinkedIn is the most happening place for professionals, which means you need to establish yourself here.
Set up your LinkedIn profile with the essentials and optimize your profile. Use the right keywords in the title and description (without going overboard) to describe your skill sets. This makes it easy for brands and clients to find you when they search on LinkedIn.
How to charge as a content writer?
Apart from 'how much should I charge for content marketing?', this is one of the most frequently asked questions. There are primarily five ways you can charge clients:
Per project (flat-rate)
Per hour
Per word
Per page
Retainer fee, for ongoing work
As far as rates go,
First-tier freelance writers whose work you can expect to find in publications such as Forbes generally charge around $6,000 for 4,000 words per month.
As you may expect, second-tier freelance writers are not featured in high-profile publications nearly as much as first-tier writers but are excellent nonetheless. They generally charge $2,000 for 4,000 words per month.
Third-tier freelance writers are hired full-time on a salary basis. They generally charge $1,200 for 4,000 words per month.
There are no fixed pricing standards. You can decide based on the length of the content, the amount of research required, and additional services that you may offer.
What are the most common mistakes that Content Writers make?
There are a bunch of mistakes newbie content writers tend to make. Here are a few of those:
Not doing enough research
Newbie content writers do not seem to do enough research before they start writing. As a rule of thumb, use three or four credible websites as reference to get a concrete idea about the topic you are addressing. Researching a variety of blogs will also help you present your content better.
No attention to Search Engine Optimization (SEO)
SEO is the practice of getting your content to rank high on Google's Search Engine Results Page (SERP). Your article could be one of the best ever written, but it will not count for anything if people cannot find it. There are close to 200 factors that affect your SEO strategy, but you can start by getting some fundamentals in place, including keyword research, backlinks, internal linking, site speed, concise meta descriptions, etc.
Conclusion
Now that you know how to go about being a content writer, there has never been a better time to kickstart your writing. Be sure to do your research, figure out the niche and topic you are writing about, and optimize your content for SEO.