Trends come and go, but a stylish denim jacket is always a good investment. Patches can customize this classic piece and make it even more unique to you. If you're wondering how to accessorize your denim jacket, we've got you covered.
In this article, we'll go over different unique patches for jean jackets and where you can find them.
Read on to find out which patch speaks to you.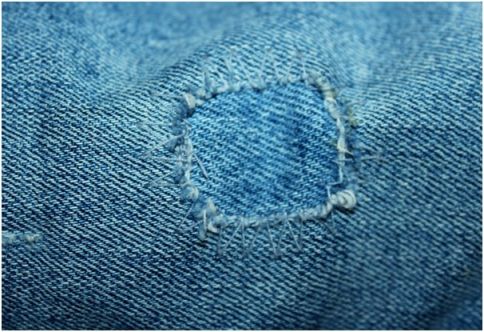 Make a Statement with Classic Embroidered Patches
Patches are a great way to add personality to garments. Classic embroidered patches are wonderful for customizing jeans jackets. They are stylish, affordable, and easy to use.
You can add classic embroidered patches to jeans jackets to show your individuality or represent your interests. Patches can come in almost any shape, design, or color. With a few simple stitches, you can make a personalized and unique statement with your jean jacket.
Embroidered patches can be used to convey a message, represent a hobby, celebrate a holiday or special occasion, or simply create a conversation piece.
Adding Some Edge: Iron-On Patches for Any Jacket
Iron-on patches are a great way to transform an ordinary jacket into a reflection of your unique style. Whether you want to show off your unique interests, hobbies, or style, patching up your clothing is the perfect way to let your true colors shine.
Iron-on patches are easy to apply and come in almost any design and color imaginable. Not only that, they are relatively inexpensive and can be applied on many different fabrics, from classic denim to windbreakers and everything in between.
Get Creative and Personalize Your Look
Whether it's a classic denim, leather, or canvas jacket, a custom patch can take any look to the next level. Not only do personalized patches look impressive, but they also act like a "badge of honor" that celebrates a person's interest.
Custom patches come in all shapes and sizes, and can range from minimal and subtle to boldly-embellished works of art. The sky is the limit! Patches are easy to apply and durable, while also being machine washable. If you're looking for a stylish way to make a statement, patches are definitely the way to go.
You can easily shop for custom patches online or locally.
Get Inspired by Celebrity Style Patches
They range from ironic pop culture statements to outlandish symbols of rebellion. Patches of rock stars, movie stars, and athletes are great for showing off your love of a certain icon.
There are thousands of patches available for purchase, ranging from licensed characters to movie posters to cute animals. They can be used to cover holes in the fabric. It adds an extra layer of protection from the elements.
Whether you want to show off a badge of honor, support your favorite cause, or just make an entry into the world of fashion that's all your own, adding patches to your jacket can open up a world of looks and possibilities.
Start Collecting Patches for Jean Jackets
Patches for jean jackets are an affordable and creatively expressive way to update jackets. With so many fun, trendy options available, there's something for everyone! Start collecting patches to showcase your unique style – the possibilities are endless.
Did you like this article? Check out the rest of our blog!