The US HVAC market is worth a monumental $15 billion, and it's set to grow at a CARG rate of over 6% in the next few years. This means there is much room for growth and plenty of opportunities for people looking to start an HVAC business.
If you happen to be one of those people, you need a plan. It's hard work, and it can take a few months before your business starts making money, but doing it right the first time will make everything go much more smoothly. Here are six tips on starting an HVAC company.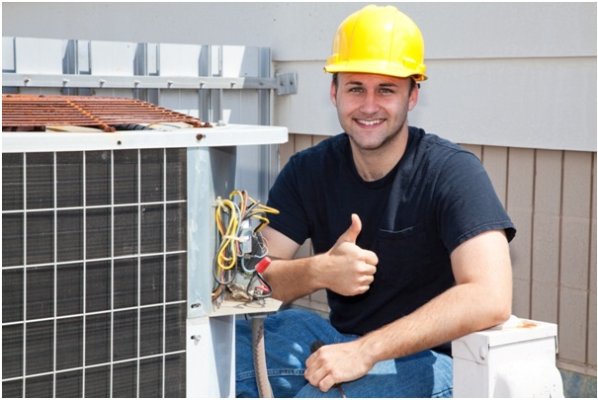 Conduct Thorough Research
The most essential step in starting an HVAC company is doing your research. Learning all you can about the market you'll be working in will help you plan for your future, but it's also just good business sense. You need to find out what kind of competition exists, how much they charge for their services, and where they currently advertise.
Conducting thorough research will also help you determine what your potential customers are looking for. All of this will help you plan out your own business better. It'll give you the ability to improve on anything that might already exist in the market.
Get Your Financing Sorted Out
One of the most significant factors in starting an HVAC company is what it'll cost. Getting a loan from a bank might be an option.
However, you need to ensure that you've got all the numbers right before applying for one. If you can't get a loan or don't want to, consider getting investors or getting a loan from family and friends.
Set a Business Plan
All successful businesses have business plans, and you should too. Your business plan will give your company a direction to follow. It'll also make it easier for investors to understand what you're trying to accomplish.
It'll help you look good when applying for a bank loan, as long as you use real numbers and not pie-in-the-sky projections.
Find a Good Site for Your Business
The area you choose to set up your HVAC business in is crucial. Not only do you want somewhere central where most of your potential customers live, but it's also important not to pick somewhere too expensive.
If the rent you have to pay for your shop is more than 20% of what you can charge, you won't last very long. You should also check to see if the area has good foot traffic and is easily accessible, especially for customers who might be elderly or disabled.
Market Your Business
Once you've gotten your HVAC business started, it's time to spread the word. People need to know what kind of HVAC services you offer, such as HVAC repair, maintenance, or installation.
Claiming a spot on Google Places is an excellent way to get started and make sure that people find you easily online. It's also essential to ensure that your customers know how to reach you. Follow this link to find how to market your business effectively.
Get a License and insurance
One of the most critical parts of an HVAC company is having a valid license. Before doing any work, make sure that your business has all the right licenses and permits. Some HVAC contractors tend to neglect this they pay for it later.
You should also carry adequate insurance to protect yourself from property damage or accidents that could happen while working.
Get the Right Equipment
Purchasing equipment for your HVAC business is a big part of starting one. It's important to make sure that you're using the right equipment. You need to ensure that what you buy can do all of the tasks that you need it to do and that you can afford it on your budget. You should also research the equipment's warranties before purchasing anything.
Starting an HVAC Company: A Short Guide
There are many steps that you need to take when starting an HVAC company. These six points are some of the most important. Get them right at the start, and you'll save yourself a lot of time and money later on.
Did you like our short guide? Are you ready to start your own business? If so, please check out our blog for more information.