Are you new to SEO? That's alright; you have to start somewhere! SEO may sound like a complicated word. But SEO (Search Engine Optimization) isn't that tricky once you get the hang of it.
SEO has the potential to do incredible things for your business. With the right strategies in place, you can end up on the first page on Google.
But before that happens, you need to take the right steps. These beginner's tips will point you in the right direction!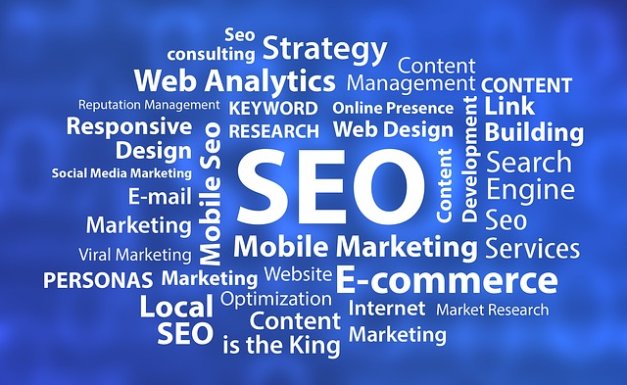 1. Research Keywords
Keyword research is an excellent place to start when planning out your SEO. It doesn't matter if you have a SaaS (software-as-a-service) website or eCommerce website. Keywords are the foundation to establishing effective SEO on your site. So, coming up with the right keywords is key.
When doing research, look for keywords that pertain to your website's focus. Then, potential customers will be able pull up your website based on these keywords.
For example, say you have an online eCommerce store focused on selling organic clothing. Then, one of your keywords may be "women's organic tee-shirts."
Similarly, if you're selling software, you may target a keyword such as "eCommerce website builder."
This guide to SEO for SaaS businesses may be helpful for expanding on that keyword research.
2. Set Up Your Google My Business
Google My Business is a free public profile that shows up on search results on Google.
If you have a business in a physical location or travel to customers to their location, you can set up a profile. Doing this will help you establish yourself on the web, which will improve your SEO rankings.
So what kind of information does Google My Business tell others about your company?
Here are the details you should include when creating your free account:
Name, address, and phone number
The hours in which your business operates
Categories that pertain to your business, like "hair salon."
A description that explains what your business does
Setting up your Google My Business listing is easy. More importantly, it'll give anyone searching for your business immediate information on it. You can also keep it current by posting pictures of your business and upcoming events.
3. Post New Content with Keywords
Google will have an easier time indexing your website if you update it often with new content.
So, you better set up a blog and create a blog calendar ASAP! It's ideal to regularly post content that's relevant and well-written. You mustn't slap together a blog post for the sake of having content.
Having blog articles on your site also allows you to include keywords. As you continue to write more, use various keywords that pertain to your industry. By zeroing in on your SEO, you'll have a better chance of showing up on page one or two of Google.
4. Don't Forget About Your Image Alt Tags
Another simple way to improve your site's rankings is by using alt tags. Alt tags (alt descriptions) are something you add to your images after they're uploaded on your site.
So, for example, if you have a picture of a book you're selling, you can have the book's name as the alt tag.
Image-based search engines also have the power to improve your site's ranking.
That's why by using alt tags with images, they'll be more likely to show up on Google. That means you have the potential to gain more traffic to your website.
And all it takes is spending a few minutes to add an alt tag to every image!
5. Use Google Analytics
Google Analytics should be the cornerstone of your SEO strategy. With Google Analytics' handy tools, you can see how your visitors are responding to your site.
Using Analytics also enables you to discover which keywords are most effective for your business.
There's a lot you can find about your audience and their habits. Use this tool to your advantage and improve your SEO!
Conclusion
In regards to SEO, this is just the tip of the iceberg. There are so many more ideas to absorb and try! Link building and making sure your content is mobile-friendly are a few more things to look into.
Don't overwhelm yourself, though. It's better to start small and take things one step at a time.
These tips are a good starting point so you can hit the ground running. In time, you'll find your website rankings improve. And who knows, maybe you'll even land on the first page on Google!