Let's talk about the most famous brand and its name orientation. A number of companies offer the same product with revised specifications, but some have become more prominent acnd popular in the market. When someone talks about sunglasses with their fashion and quality, Ray-Ban sunglasses is one of the most popular and historic brands with its classic frames and lens quality designs.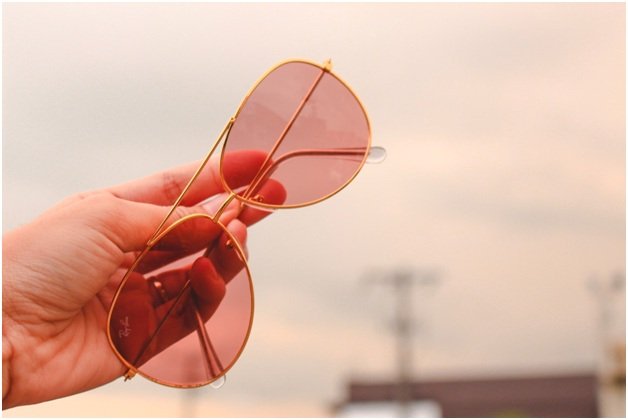 Bausch & Lomb
Originally Ray-Ban was founded by the company named Bausch & Lomb. Bausch & Lomb came into existence in 1853 as a workshop-built monocle. After some time, the company collaborated with Zeiss, a German company with a production unit of optical systems. Then the company made different products such as microscopes, spectacles, camera lenses, telescopes, binoculars, and projectors.
In 1937, Ray-Ban was founded and skyrocketed with its classic sunglasses: Aviators and Wayfarers. They pathed the way for trendy sunglasses that protect your eyes and make for a great accessory. In 1999 the Ray-Ban brand was sold to the leading eyewear manufacturer Luxottica.
All about Aviation
A number of American pilots reported that the glare from sunlight and height sickness was creating a major visual discomfort while flying. An American test pilot and aviator named Lieutenant John Macready returned from test flight and complained about the light rays and decided to take matters into his own hands. The lieutenant approached Bausch and Lomb to work on sunglasses that could reduce the intensity of light reaching the eyes. After some hard work, the company finally made its first sunglasses – aviators.
Firstly, anti-glare sunglasses were used by the American army. Sunglasses became popular among ordinary people after General Douglas MacArthur landed on the beach in the Philippines wearing aviator sunglasses. Basically, at that time the primary function of glasses was to reduce the intensity of light rays that. Hence the name Ray-Ban – sunglasses banning the harmful rays of light, smart!
The sunglasses popularity grew as demand increased from the public for a pair for eyewear anyone could use to protect their eyes and look cool. They were first introduced in green-colored lenses with a plastic frame to filter ultraviolet and infrared rays.
How Ray-Ban became a Trend
After Ray-Ban was established, the brand released Wayfarer frames. They gained their popularity among TV stars and other icons until it become a worldwide phenomenon. Year after year, the eyewear brand releases stylish sunglasses and eyeglasses for the whole family to enjoy, even at affordable prices across various online platforms. They are always working to improve the number of benefits Ray-Ban sunglasses have with new and improved frames to fit all faces and lenses that offer maximized eye protection.
At SmartBuyGlasses, you can explore the diverse Ray-Ban collections and find your next pair of amazing Ray-Ban sunglasses.