Los Angeles, popularly referred to as LA, is the second-largest city in the United States. Between the amazing weather and the ability to explore different cultures, there is a lot to love about living in the city. However, with so many opportunities and things to do, it can be hard to maintain a healthy work-life balance.
In this article, we discuss 8 pros and cons of living in Los Angeles that you need to know before relocating to the city.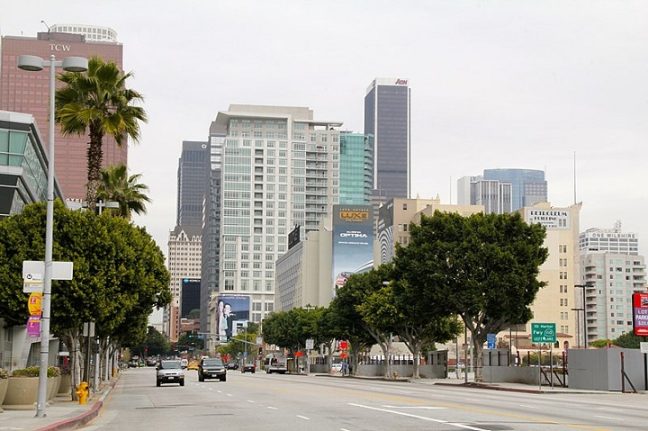 Pros of living in Los Angeles
Housing can be tailored to meet your needs
When it comes to short term rentals in LA, you have lots of options. Whether you're looking for a cozy bungalow, a luxurious high-rise condo, or an apartment, you can find something that meets your needs.
Another good thing about living in Los Angeles is that there are different kinds of neighborhoods that fit diverse lifestyles. Whether you're looking for something specific like closeness to the beach or a pet-friendly neighborhood, there's a neighborhood for everyone.
Besides, most of the city's housing units are newly constructed and removed, so you can enjoy all the modern amenities and comforts that come with it. And, if you're worried about the cost, don't be – there are plenty of affordable options available.
For instance, short-term rentals in LA provide access to private parking, tons of space, and a swimming pool at a very affordable price.
Plenty of outdoor and recreational activities to enjoy
Living in LA implies that you're surrounded by breathtaking mountains, expansive deserts, and beautiful beaches in every direction.
The city provides an infinite amount of outdoor recreational activities you can explore. Whether you're into biking, hiking, swimming, or just taking a leisure walk, LA has something for you.
What's more, apart from the many cultural attractions, festivals, and museums, there's always a Hollywood scene to check out.
The food scene is amazing
The best thing to do in the city requires a fork and knife. There's no denying that the food scene in Los Angeles is nothing short of incredible.
The city has been consistently ranked as a mecca for America's best food. From world-renowned chefs to phenomenal cheap eats, there's something for everyone. And with the city's diverse population, you can be sure to find cuisine from all over the world.
If you're a foodie, then you'll definitely love living in LA. There are so many amazing restaurants to try, whether you're in the mood for a casual bite or a fancy meal.
Pleasant weather all-year-round
Los Angeles is best known for its beautiful weather all year round. It's sunny and warm pretty much all year round, which makes it a great place to live especially if you love being outdoors.
The city enjoys over 280 days of sun and does not get muggy and humid even during the winters. This tolerable weather allows you to enjoy the endless recreational opportunities the city has to offer such as going to the beach and hiking in one of the many beautiful parks regardless of the season.
Culturally diverse population
When it comes to diversity, Los Angeles is hard to beat. The city is home to people from all walks of life and cultures. This diversity makes for a very vibrant and culturally rich environment that you will enjoy while living in the city.
If you're looking for a place to experience new cultures and meet interesting people, LA is definitely the place for you.
Cons of living in Los Angeles
Transportation is a nightmare
Make no mistakes, traffic problems in the city are legendary. In fact, public transportation in Los Angeles may very well not exist. The buses are often late and the trains can be crowded and uncomfortable.
That said, you'll definitely need a car to comfortably get around the city. And if you think having a car solves all your commute problems, there are two things you must know. LA's gas prices are the highest in the country not to mention the never enough parking spots.
Competitive job market
For a city as large as LA, you'd think that the supply of job opportunities here is endless. Well not really.
The city is a tough place to find a job. With so many people vying for positions, it can be difficult to stand out from the crowd. This can make it hard to find gainful employment, even if you have the qualifications.
High cost of living
News flash: living in Los Angeles is damn expensive. The cost of living is over 40% higher than the national average. You'll need to make a decent salary to comfortably live in the city.
If you're relocating to the city, expect to pay more for entertainment, food, haircuts, groceries, and housing.
Conclusion
All in all, living in Los Angeles has its pros and cons. It's a bustling, vibrant city with plenty to do and see, but it can also be expensive and crowded. It is up to you to decide whether the pros outweigh the cons.
What do you think? Is Los Angeles the city for you? Let us know in the comments below.