Fundraising has been around seemingly forever and has remained a great way for different types of organizations to release the funds they need for their various causes. A well-orchestrated fundraising campaign can raise a lot of money, but organizations have to think about the different ideas that would work best for what they need. These days there are many fundraising options, some requiring a lot of work and some barely any, which charities can use to raise money. We are going to look at the best six options that you can start using today.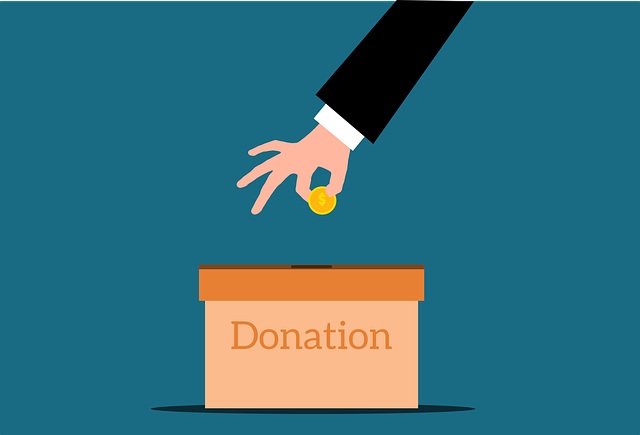 Telemarketing
Telemarketing remains a powerful fundraising tool, its main downside is that a lot of people frown upon it. However, it can help raise a lot of money for your charity if the right people are targeted and called. If you know the people you will call will be skeptical about donating over the phone, you can create some trust by directing them to your official website.
There, they can find all the information they need about your charity so they can see it is legitimate. If you do this, ensure the donate page is easy to find on your website and push that those interested donate as soon as is convenient so that they do not forget.
Crowdfund During Important Events
Research has shown that people are more likely to donate if there is an important event surrounding the fundraising drive. It could be your anniversary, a special month, or a special date that is associated with your charity. Attaching a cause to your drive and the important date and event yields great results, especially if you can demonstrate the urgency of your cause and how it is connected to the event or date in question.
Online Fundraising Tools
Sometimes called peer-to-peer crowdfunding platforms, online fundraising tools have become very popular in the last decade or so as they have helped organizations of different types and sizes, as well as individuals, raise the funds they need. The good news is that many of these fundraising platforms allow charities to collect funds from people all over the world, removing barriers that existed in the past.
Many of them also support most of the payment options people use today and give you lots of fundraising tools to help you with your endeavor. Givebutter, for example, gives you the tools to help you hold virtual fundraising events, and to create fundraising forms and pages. Givebutter also allows for supporter and fundraising tracking to make the management of your fundraising efforts easier. To relieve strain on your charity, their platform is totally free to use, as are all the tools to raise funds, engage with donors and track progress.
Hybrid Auctions
A lot of people are still uncomfortable going outside so you can arrange a hybrid auction to raise money. A hybrid auction includes virtual and in-person attendees who bid on the various items on display. There are lots of tools to enable this, including event pages and websites as well as mobile apps. Hybrid auctions also open up the auction to a larger pool of people who end up driving the price of the items higher.
There is no shortage of items or experiences you could put on auction; just ensure they are related to your charity and cause and are something attendees would be glad to bid on and have.
Donation Boxes
Donation boxes are great for charities that are known or that deal with well-known causes. To use this option, all you need is locked donation boxes and safe locations where you can leave the boxes. Options range from friendly stores, to shopping centers and visitor areas where numerous people can see them. Donation boxes are inexpensive, but they do not collect a lot of money. They might only collect a few spare coins and notes, but these amounts add up if a charity leaves out multiple boxes in areas with a lot of foot traffic. Just ensure to empty the boxes once or twice a day to minimize loss through theft.
Offer a Recurring Donation Option
Many people forget to donate to charities if they are on a non-recurring program. Charities end up seeing low donor retention due to this. To avoid this, you can offer a recurring donation option. If you decide to do this, ensure it is very clear that an account will be charged a fixed amount monthly. Also, ensure total transparency on the process and make it easy for people to opt-out of these programs. Neglecting to do this will lead to people thinking you have a nefarious agenda and that may ruin your charity's reputation.
For charities that need funds for their various courses, donors are an incredibly important source of these funds. Charities should find ways to raise the funds they need, all while making it easy and worthwhile for their donors.