Swimwear styles are available in varied ranges and start from tight-fitting swim briefs to roomy boardshorts. Not all of you can pull off the swim trunks, and everyone likes them too. Tall men can consider wearing wider board shorts, and short men can prefer wearing briefs and short trunks. If you are a regular swimmer, then you can have different swimsuits. Let's know more about men's swimwear: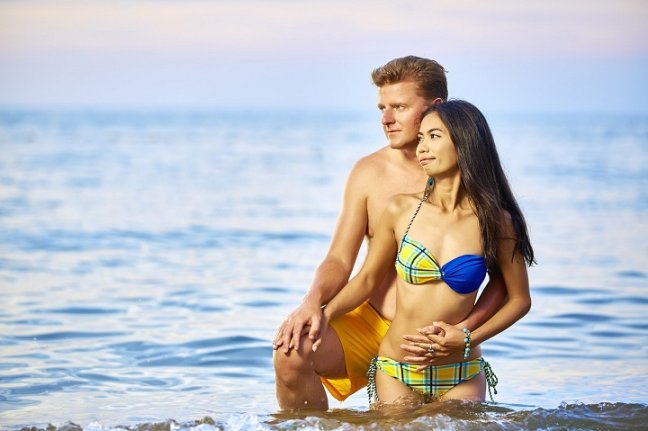 Know your body:
Knowing your body is very important. Watch yourself in a full-length mirror to know about the kind of swimsuit that will suit your body. For a modest man, the trunks can be one of the best options. The loose cut can balance things out. For example, you can avoid wearing a strongly elasticized or boardshorts pair of trunks that can be seen digging into your belly. Also, you can choose to stay away from the long inseams because they can pull the swimwear down while walking. Also, look for a shorter cut to feel comfortable. Brands like Dailyjocks have been delivering one of the best swimwears for men, do have a look and choose the best one as per your body.
For large or tall people who seek comfort, swim briefs are one of the best options. Many men might think it can be loud, but this will be the most comfortable option to wear out. They never slip down and will provide comfort to the body. But yes, you need to be confident to wear briefs around.
Active Needs:
Your swimwear will also depend upon the activities you will be performing while swimming. Swimsuits worn for a hotel pool can meet another set of technical requirements than the people going surfing for hours at a stretch. Always think about the below stated things before you shortlist swimsuit options for yourself:
Do you know about the movements you need to handle while swimming? Usually, loose fabric on being wet can chafe quickly, so if you have loose trunk shorts, it will not be great if you choose to plan for walking around in the swimsuit or use your legs for exercise. Boardshorts, despite their name, are not often used by athletes nowadays; even the pro surfers like to wear some light-fitting and snuggly swimwear.
If you are looking for swimming activity, then a tighter fit is preferred. The square-cut shorts are also one of the best options for the fit.
Now let's know about the various swimwears available in the market for men:
Boardshorts: Theta are always the trunk's longer version that can come to or even can pass the knees. They are often seen with a non-elastic waist and can even fit close to your torso. These were originally discovered for the "board sports" like paddleboarding, surfing, etc., and were designed for having less material to catch while mounting or using the board in the water.
Trunks: They are one of the common swimwear for men and are worn all over the world. They are similar to the shorts but are a bit light and are made up of fast-drying materials like polyester or nylon. The trunks also feature the tight-fitting lining placed inside these shorts. Inseam length and colors can differ from brand to brand.
Rash Guards: It's a loose form of a wetsuit, an all-body swimwear used by the water sports participants like Kayakers, paddleboarders, and surfers. Many of the rash guards are made up of the UV-reflective fabric along with the UPF ratings.
Drysuits and Wetsuits: These are insulated suits and are designed well for prolonged immersion in the context of board sports, snorkeling, or scuba diving. The dress is quite close-fitting.
Swim Shirts: They are an upper version of the rash guard and have gained popularity as a surf and sun protection option for the bathers.
Jammers: Many competitive swimmers and water sports athletes use skintight and knee-length suits to reduce drag. The Jammers resemble the bike shorts in some way.
Swim Briefs: They are body-hugging and tight swimsuits with the V-shaped front worn on thighs. The recreational swim briefs have an inner lining and are quite popular as swimwear.
Above listed mentions most of the swimwears used by men for swimming and enjoying the sports as much as they can.You can look for the one that is suitable as per your body and you like to wear while swimming or performing other water sports activities.