Everywhere in our world today, we see how people are becoming more and more connected to each other digitally. It's something that you wouldn't have imagined possible 50 years ago. With growth of technology, it's hardly any surprise that even the educational sector would also hop in on the digital trend. At the height of the Covid-19 pandemic, e-learning has become the new norm, and with it came the introduction of the online gradebook.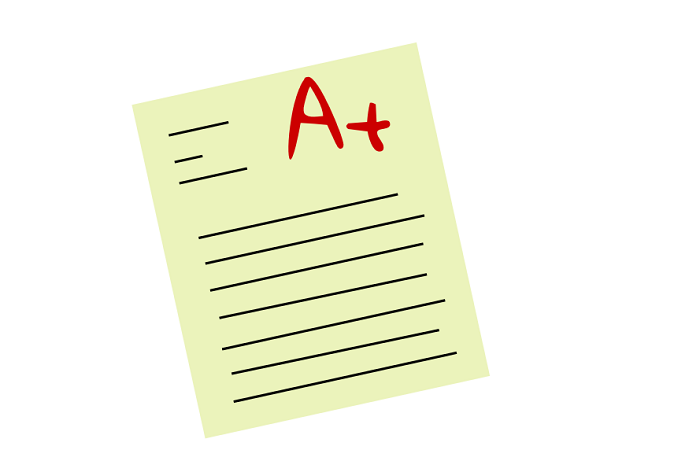 Digital or online gradebooks have numerous advantages to offer the e-learning community and academic institutions around the globe, better accountability for students, increased transparency, easy access to data, ease of use, and more.
The days of using chalk and blackboard are long gone. Gone also are the days where teachers carry bulky paper gradebooks to class.
We all know that online learning platforms are the way of the future. But we didn't realize how soon we would be thrown into the world of online or distance learning until the global pandemic happened. Online learning isn't an entirely new concept—there have been plenty of college-level courses that could be partially or completely completed online. Besides that, more and more educational institutions use online platforms such as online gradebooks to improve the quality of student learning. Learning to use and manage an account on such platforms is a necessary skill students and teachers alike have to master.
What is an Online Gradebook?
An online gradebook is exactly what its name suggests—an online platform where teachers monitor, manage, and record students' grades. There are different online gradebooks out there and they each come with features that can be beneficial not only for teachers and students, but to parents as well. Gradebooks give teachers the option to post assignments, schedules, updates and etc. to an online platform that can be viewed by students any time. Teachers can also post additional teaching resources such as tutorial videos, to help students that are falling behind or struggling with their lessons.
Online gradebooks are among the most useful aspects of online learning. As we have mentioned above, teachers record students' grades in the gradebook, but it can be used for more than that.
Gradebooks provide teachers with a way to conveniently and accurately update student's grades, lessons, assignments, academic progress, extracurricular activities and etc. Online gradebooks make it easy for teachers to record and update the grades online. As a result, teachers and students are connected with each other in an easily accessible online forum where they can communicate their concerns with each other.
Why an Online Gradebook is Necessary in Today's Classroom Setting
It Provides a Place for Everything –One of the best reasons for using online gradebooks is that teachers can easily view or check all students' grades in one place. Teachers can quickly identify which student (from what year level and class) has not turned in any assignments, is falling behind lessons, or is doing exceptionally well in class.
Eliminates the Need for Calculators –Gradebooks also allow you to instantly see the running averages of each student in class. This way you can see which students need your attention. The program does the calculations for you, whether it be a point system or by percentages. You can say goodbye to the days when you would hunch on your back while squinting over the calculator late at night to calculate grades.
They're Customizable –Gradebooks allow you to customize the way you grade. You have the option to use the point system or percentages. You can also choose to calculate using straight average or compare different categories based on their importance.
It's a Communication Tool –A gradebooks provides teachers a great way to communicate with their students. We all know how receiving timely feedback can help students improve academically. When feedback is given in an educative and quick manner, it helps in a student's learning process. Gradebooks let teachers communicate with students privately about assignments and other school-related matters. This communication is seen only by the teacher and the student. When teachers are able to give their feedback on a student's performance, the student can process corrections and improve their learning right away.
Preparation –One of the most important reasons for using online gradebooks would for the purpose of preparation. An online platform such as this provides students a great way to prepare for so many life activities in the future. Gradebooks can be used even by kindergarteners. By teaching children simple tasks such as logging into their gradebook accounts and completing tasks in the system, you can improve their proficiency in technology! Being proficient in technology-related tasks is becoming an essential part of education nowadays. By exposing children to this platform at a young age, they'll be more exposed to technology to the point that it will be second nature to them.
How To Use Gradebooks in the Classroom
First, you need to choose an integrated teacher gradebook platform that is suitable for your school. Next, set up your account. This is a pretty straightforward step and the system itself will provide you with instructions on how to get it done. Follow the prompts and after you have created your online gradebook, simply add students. After adding students, you can now start inputting grades or entering assignments by simply following prompts and clicking the right buttons. As we have mentioned earlier, there are so many ways to customize the grading system and settings. This can be helpful for both teachers and students and even parents. It's certainly something that is worth considering. Once you see how easy and time-efficient online gradebooks are, you will never go back to traditional paper gradebooks again!
Conclusion
Classroom technology is always evolving; ever changing. Technology has not only influenced the way we live, but even the way teachers teach and grade their students. Gone are the days of recording grades on paper gradebooks. Nowadays, teachers can use a wide variety of tools to record grades and track student's progress. Online gradebooks are definitely a technological innovation that's worth investing in.