As you and the love of your life plan your dream wedding, you'll quickly realize that one of the most important factors that will make it unforgettable is the location. And since you plan to marry your true love and stay together for a lifetime, you may feel it's important to find a fairy-tale location to help you celebrate your big day.
Fairy tales are built on and inspire romance, which makes them easy to be reflected in all aspects of your wedding, from the bridal shower invitations to the venue. If you need help coming up with a beautiful fairy-tale wedding location, keep reading to explore these five enchanting spots.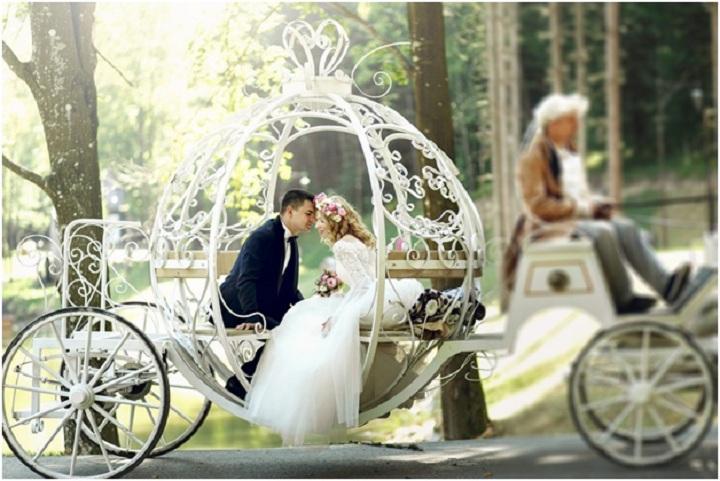 1. Chateau at Coindre Hall in Huntington, NY
If you have a penchant for French medieval style mansions and plan to marry on the East Coast, you may want to explore the Chateau at Coindre Hall, set in Huntington, New York. Featuring 80,000 square feet of timeless and historic space, you can live out your medieval wedding fantasy together.
The whole experience at Coindre Hall has an air of romance, including its circular stairway that is ideal for taking wedding photographs, as well as its grand ballroom and piazza. Couples may expect to roughly pay anywhere from $14,000 to $16,000 when hosting 100 guests.
2. Landoll's Mohican Castle in Loudonville, Ohio
Midwestern residents can enjoy the whimsy of a fairy-tale location in your own backyard. Touted as Ohio's premier Castle hotel, Landoll's Mohican Castle is an ideal spot to host a wedding. The hotel allows couples to plan their ideal, cozy castle wedding according to their specifications. Prices range from $500 to $5,000 to schedule a wedding at this beautiful fairy-tale venue.
3. Twin Oaks House and Gardens in San Marcos, California
Not all fairy tales happen within the walls of castles. Sometimes, key events like weddings occur in the gardens. In that vein, Southern California couples may want to look into a trip down the garden aisle at Twin Oaks House and Gardens, which features streams, forests, floral gardens, and English gardens. Ideal for intimate weddings, this picturesque venue can accommodate up to 175 people and offers a variety of packages for a range of budgets.
4. Airlie Gardens in Wilmington, North Carolina
Featuring multiple garden areas to marry and hold your reception, Airlie Gardens is a stunning outdoor venue. The fairy-tale location features areas to wed that include the Minnie Evans Bottle Chapel, Pergola Garden, Bradley Creek Lawn for a waterfront ceremony, and the main lawn that can accommodate a tented wedding and reception celebration. This gorgeous site can accommodate 300 guests for a wedding.
5. Joslyn Castle in Omaha, Nebraska
This 35-room, Scottish-influenced castle, located deep in the Midwestern U.S., is stunning. The castle is surrounded by lush foliage that makes it ideal for planning outdoor weddings on the grounds or in the gardens. There is also plenty of staging space on the first two floors. The price points to plan your wedding at Joslyn Castle is roughly $750 to $2,500.
The U.S. Offers Many Fairy Tale Wedding Locations
Of course, these locations are just a small sampling of what's available for couples committing to spending the rest of their lives together. Like all couples who have married before you, you deserve a fairy-tale wedding to help forge a beautiful bond that will last a lifetime.