Having long hairs is the top choice of most of the girls but not everyone gets the same. The girls who are disappointed for not having longer hairs. Maybe! For some of the readers, the term hair extension may be an unfamiliar one or even some are more curious to know more about the hair extension, its grades and how it can change their look. So, here we are going to share with you how the human hair extensions can change your style.
Hair extension (also known as hair integrations) used to enhance the length and volume of the hairs. Hairs used in this process may be natural or synthetic hair as well. The best quality of the hair extension considered is Virgin natural hair extensions. At the same time, it is also the most expensive because due to the preservation of the cuticle of the natural hair and it gives the supreme natural look to your hairs.
If you have a limited budget, then synthetic hair extensions are the option available for you. Being synthetic and cheaper, they are suitable for heat styling and tangle quite easily. However, for the temporary change in the hairstyle, synthetic extensions are a good option. Apart from having the advantage of the cheaper rates, synthetic hairs also do not demand that much maintenance as natural hair extensions do.
Must Read Black Seed Oil Fuels up Hair Growth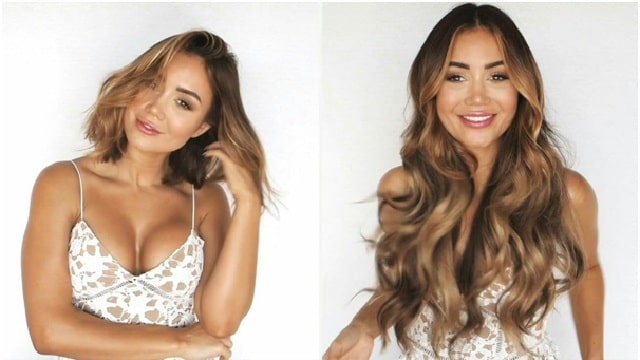 Opt your grade
The hair weave trade is so dynamic that it is changed radically over the past few years. As a consequence of this change processes, today we are available with various kinds of hair extensions. These varieties (most commonly known as grades) have been termed in a different manner to express their quality. These grades include 5A, 6A, 7A, 8A Brazilian Hair, 9A, 10A which were created by manufacturers in China. These grades are also carrying their own names. Among these grades, 8A Brazilian Hair gained colossal popularity. The quality of the Brazilian Hair has always been excellent and its price will also fall into your budget.
Squeeze your haircut
People used to believe that, hair extensions are only to turn their short hairs into longer one. But instead, they are actually used to give your hair an altogether different look. If you are too much length to your hairs then it can look fake, so you can clip in hair as a delicate way to squeeze your current haircut. You can also use extensions to add layers to your same-length hairs. To an extent, trust your hairstylist to give you a different appearance as per his discretion.
Get a fair-hair density
By paying a gaze at various actresses' and models' hair looks, you must have wondered how they were able to manage such voluminous hair? There is the clip-in extension available in the market for it. But they demand diligent care to avoid the overlooking. So, if you are lacking the volume of hair, then hair extensions can return a good density on your head.
No more thinning hair
Only the Girls with thin hair know the real worry about their hair. Hair extensions can back the natural look to your thinning hairs. Because hair extensions will create good volume in your hairs and give good weight to your hairstyle. Since hair extensions are made from real hair, they can feel completely natural.
Still, other reasons to chose hair extensions to change your style:
Give your hair more versatile look.
Tape in hair extensions last a long time.
It makes your hairs flat, smoother and comfortable.
Will definitely help you out in your fight with hair fall.
No need to worry about tangled hair when you wake up in the morning.
Wear them anywhere, whether it's your normal workout, swimming or the shower.