Fashion Nova, founded in 2006, presides over 10.7 million followers on Instagram. The brand comes in contact with even more potential customers through their network of between 3,000 and 5,000 influencers. It is with this community-based approach to advertising helped Fashion Nova build their following entirely through Instagram.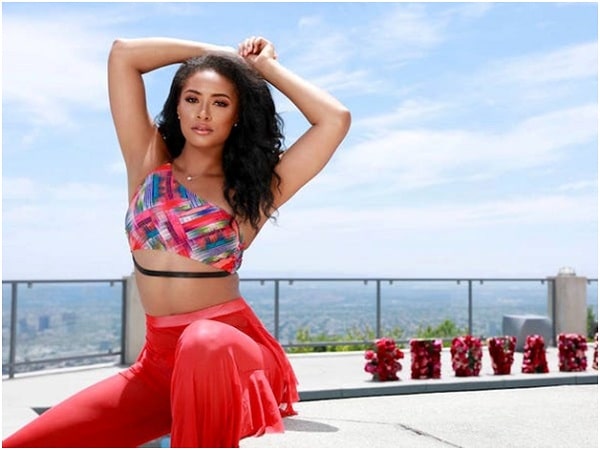 How Fashion Nova Became an "Instagram Brand"
Fashion Nova is known to rely on the Internet for an overwhelming majority of their business. Richard Saghian, founder and CEO, opened the first Fashion Nova store at the Panorama Mall in Panorama City, California. The Los Angeles based brand shifted their attention online in 2013. Customers already posted pictures of themselves on Instagram wearing Fashion Nova clothes, so Saghian used this as the foundation of his influencer marketing tactics, offering customers free products in exchange for promotion on their Instagram account. Once fashionnova.com launched, their entire inventory sold out in a matter of days. Fashion Nova was, therefore, able to meet and exceed their initial online sales expectations using Instagram. The platform allowed them not only to connect with their initial 60,000 followers but to broaden their advertising through each influencer's own following.
Today, Fashion Nova still relies heavily on influencer marketing. Saghian works with a network of between 3,000 and 5,000 influencers to promote the brand. Fashion Nova's influencer market is unique because it plays close attention to a demographic that many brands and retailers are out-of-touch with. With the help of female hip-hop artists such as Doja Cat, Megan Thee Stallion, and Teyana Taylor, Fashion Nova has a resounding reach to an urban demographic on social media. Not only are high-profile celebrities involved in the Instagram brand promotion, but Saghian and his team also post every 30 minutes on Instagram, amassing hashtags such as #NovaStars or #NovaBabes. When customers tag themselves in Fashion Nova fits, the company's Instagram account likes and comments on each post; they sometimes even repost the image on their own profile.
Social Media and Body Diversity
Instagram and body image interact in a notable way. A study at Macquarie University in Australia recently found that greater overall Instagram use was associated with greater self-objectification, and that relationship was mediated by both internalization and by appearance comparisons to celebrities. The high-fashion world, amassed with stick thin models and unrealistic beauty expectations, might account for these conclusions. Yet Fashion Nova refuses to alienate their customers and instead chooses to embrace them by promoting body diversity and inclusivity.
On Instagram, Fashion Nova encouraged a positive body image by including women of all shapes and sizes into their brand. At Fashion Nova, the customer is the "star" of its styles, not the clothes. In 2016, Fashion Nova introduced a plus-size collection, with styles up to size 3X. Celebrities take note of this priority when they advertise the brand to their followers. High-profile celebrities such as Cardi B and Blac Chyna have collaborated with Fashion Nova; both women have 62.7 million and 16.6 million followers, respectively, and have praised the brand in their promotions for creating clothes that fit women with curvier bodies.
By enabling the customer as the "star" of its styles, Fashion Nova's positive, healthy approach to body image has made a market impact. Fashion Nova is especially known for their jeans, which affordably retail for around $35. The denim hugs and hips the waist in a stretch that Cardi B has praised as the only type of denim pant that can appropriately fit her body. This turns former endorsers into competitors; Khloe Kardashian and LaLa Anthony, for example, both created their own stretch denim that retail between $90 and $150. Yet Fashion Nova denim is still arguably more competitive since the price is low and the brand recognition is high. Clearly, this attests to their leadership in affordable, recognizable clothing that promotes a healthy body image among their consumers.
The Dollar Value of Instagram Advertising
It is clear that Fashion Nova's value of social media lies at the core of their Internet-majority. There is a top-dollar value to this advertising, and this value has a clear relationship with an influencer's level of celebrity. For example, one post from Kylie Jenner can generate, according to Saghian, over $50,000 in sales for Fashion Nova. Up-and-coming celebrities may very well use this as an example to forge their own partnership with the brand.
Perhaps the most popular example of using the dollar value of Instagram advertising is Cardi B. Cardi B broke records in 2017 with her chart-topping "Bodak Yellow" and quickly became a household name and a force to be reckoned with. Cardi, who once claimed she was offered $20,000 a month to wear and post about the label, continues to make a profound impact on Fashion Nova's revenue with her two collections: one introduced in November 2018 and another in May 2019. When celebrities post where they are and what they're doing, their followers pay attention. Both Cardi B x Fashion Nova collections were introduced at star-studded launch parties with attendees such as Lil Nas X, Khloe Kardashian, Kylie Jenner, Christina Millian, Iggy Azalea, and Amber Rose. This has allowed each Cardi B collection in its own entity to generate Instagram buzz, which in turn benefits the brand as a whole.
The Overall Impact
Since 2013, Fashion Nova has relied on the power of Instagram to reach customers. When the brand reaches Instagram users, their values of body image and customer inclusion are also reflected. Through employing between 3,000 and 5,000 influencers, including high profile celebrities such as Cardi B, Fashion Nova tactfully secures their brand's longevity among their customers. It is clear that this community-based approach is wildly successful in helping Fashion Nova build their entire following through Instagram.
[simple-author-box]