Are you on the lookout for some UK based bucket list ideas and experiences? Well, look no further! I have searched high and low, under the waves and up in the sky, and have managed to accumulate a great range of things to do!
We all love creating bucket lists here in the UK, but why do we always seem to bypass our very own beautiful country? There are so many things to do, to see, and explore. From London hikes to ancient castles, we have it all.
Here are our top 5 bucket list ideas waiting for you to discover them in the United Kingdom!
Yorkshire Dales
Scenery so beautiful you would believe it truly was a painting! Filled with moors, valleys, culture-filled villages and hills, all will be found in the Yorkshire Dales National Park.
Up in the north of England, many overlook how stunning this park is. With iconic scenery and exceptional limestone valleys – you will not regret your visit here! An ideal place to hike and even camp. If you're looking for a pop-up tent for just the occasion check them out at Planet Camping.
It isn't just your average hiking trail, the Dales definitely put on a show for us all with the stunning Malham Cove and Bolton Priory. Many have described this heavenly place as where 'man meets nature', and it holds a beautiful amount of truth. Getting lost in the beauty of our world is an opportunity that the Yorkshire Dales offers to everyone.
Clifton Suspension Bridge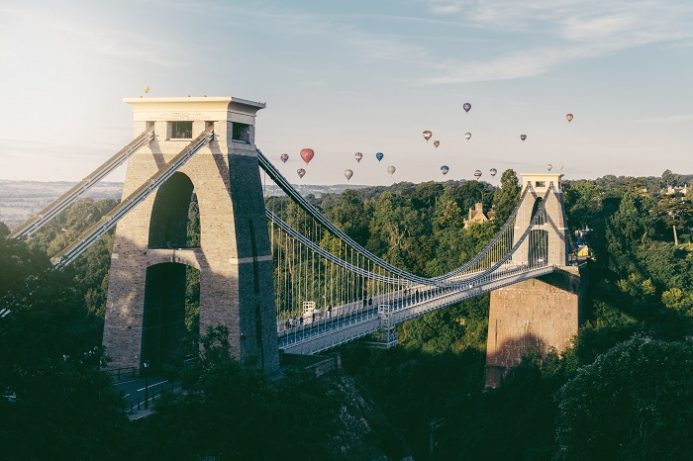 Many have described the Clifton Suspension bridge as one of the most beautiful in the world! All comes down to opinion, however, this bridge is most certainly a Bristolian symbol, and many are very proud of it!
This landmark is loved by many and has attracted tourists from all over the world for the last 150 years. It was constructed to link Bristol and Somerset, crossing over the Avon Gorge and the River Avon.
Seven Sisters and Birling Gap
This one is for all of you walking lovers! Why don't you spend a day hiking and wandering around the famous Seven Sisters Chalk Cliffs? With beautiful white cliffs amongst the silvery sea, it is one for the bucket list.
It provides views that could never be met and no photograph could ever fully capture the moment entirely!
In addition, Birling Gap is a little pebble filled beach with a charm that you cannot seem to shake. It is a wonderful swimming and surfing spot and is the home to most of the beautiful beaches near London.
Why wouldn't you want to visit?
Stonehenge
Stonehenge is one of England's most interesting spots to explore. Many always ponder over the prehistoric monument, but the best thing to do is to simply visit Wiltshire! You may even see eye to eye with a 5,500-year-old man at the historical sight.
It is a very popular historical visiting sight over the years, however, nobody has yet discovered the whole truth. Why not visit and enlighten the world with your findings?
Cheddar Gorge
The village of Cheddar in Somerset is the place to be if you are seeking unbelievable sights. Cheddar Gorge is a limestone gorge right near the Mendip Hills in Somerset.
Many have said that it is one of the best landscapes in the whole of Europe! And of course, it is the birthplace of cheddar cheese. How could you leave and not take a few slices of cheddar from Cheddar!
Most of us base our bucket lists around distant countries and warmer climates, completely forgetting that England has some stunning sights and amazing places to visit. Why not give it a chance?