Are you running a restaurant, diner, café, bar, club, or something else of that nature? You might have noticed even the hospitality industry has been affected by the rise of technology. Maybe some of these technological advancements can help you and your business. Take a look at our guide to the technology that is changing the hospitality industry to find out.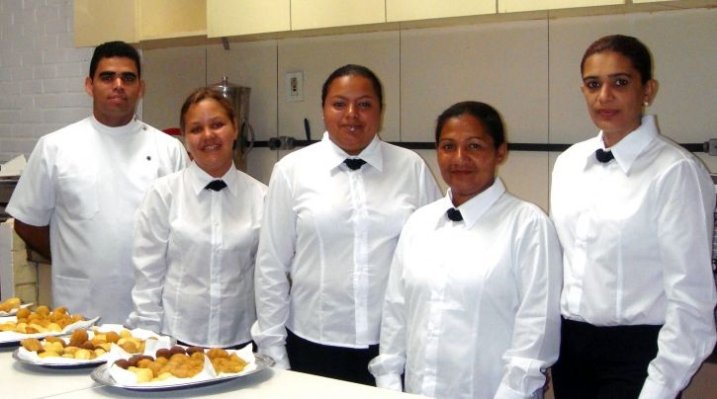 Social media marketing
Honestly, we could probably talk forever about how social media is changing the hospitality industry. It has become common, no longer cringe, to take a photo of your food, your surroundings, the view, and of course, yourself while you are enjoying a meal. It doesn't even have to be a meal. If you, the common person, not an influencer, are enjoying a coffee with an old friend, your social media has to know about it. And right next to their username is that tag that says "Starbucks".
That could be your restaurant. It means that hospitality venues from cafes to spas are all expected to offer something more than just a good meal. Spas have their gimmick built-in, but restaurants, cafes, and bars are trying everything from event nights to redecorating and offering themed food to keep social media users interested.
This doesn't have to be a bad thing. It means that a combination of user-generated content and algorithms sends your establishment right into the eyes of exactly who will want to visit the most. And when you're in the middle of a culture that finds and buys everything they want on social media, that can be a very profitable combination. A little extra effort can go a long way today.
Contactless payment methods
Covid changed a lot when it locked everything down, not least our attention to our hygiene. This gave contactless payment methods the push it needed to become mainstream. There is no more handling of germ-infested notes and coins when you have contactless payment methods. Simply tap your card or phone and be on your way.
The good news here is that contactless machines are very affordable, costing under $50 in most cases. Sure, there are more expensive models that move a little quicker, but if you're running a Mom and Pop café or diner, you'll do fine with a cheaper model. And you might need it soon. It's getting to the point that you're going to hear the phrase "Do you take cash?" as though they're really not sure.
Front of house automation
If you've been to a fast food venue lately, you'll know what we're talking about here. These huge screens at the front of the house allow customers to choose what they want, with a helpful image that isn't the size of a mobile screen, order, and simply sit and wait for their order to be ready.
They don't have to be limited to fast food joints. They would fit nicely in buffets or grill houses, where you have a large establishment full of familaies.
However, front of house automation has its pros and cons. They're bulky and not attractive which might put off some restaurant owners that care more about aesthetics or mood. Luckily, there's an alternative.
Online ordering
A lot of bars that serve food have taken up this option of allowing customers to access the menu via a website and let them order something direct to the table. As long as they have the table number and access to the site or app, customers can order what they want without so much as lifting a finger. Again, you can thank Covid for that, for the period where we were safe enough to be in the same building but not within 2 meters of each other.
However, the idea has stuck since it's too convenient for customers to give up. And if you want to take it a step further, you can even deliver to their homes. Apps like JustEat, Deliveroo, and UberEat are making it easier than ever for a customer to eat from whatever restaurant they feel like at the moment and have it delivered right to their door. Take a look at Yelp's guide to food delivery logistics to have a go at it yourself.
It's becoming increasingly popular. With more people opting to watch a movie on Netflix rather than in the cinema, there is a rise in upgrading from popcorn, or even a curry, to a banquet of fine dining for date night.
Online bookings
However, if customers do want to get dressed up and see their friends in an establishment, it can be made a lot easier with a well-developed website. Restaurant business websites are about a lot more than marketing nowadays. Customers are now looking for any way they can get information about your establishment before they arrive, or call. It's a part of why social media marketing has taken off.
This means that you can implement features like booking tables, reservation calendars, event calendars, and menus, plus allergy and dietary requirement information, and let your customers know that they can handle everything from the site. Your customers can literally show up on the day, knowing their booking is confirmed and waiting for them and even knowing what they want to eat.