Many people develop a fantasy of living off the grid, away from the rest of society and in a position where they have to fend for themselves. This is perfectly natural when you think about it more deeply, because humans evolved from such a self-reliant existence, and it gives you a thrill to rediscover these instincts and basic survival skills again.
What's more, with the world becoming increasingly stressful (with economic instability, political ructions, warfare, and climate change hanging over society like a monster) it can be tempting to leave it all behind and live a simpler existence.
Furthermore, with increasingly disconnected societies being built on social media, isolation, and a lack of trust for strangers, it can be hard to feel connected to the present moment and the natural world. Going off grid can give you the sense that it is just you and nature together—without anyone else demanding your time and attention.
With all this being said, however, how easy is it actually to live off grid, and how can you develop the necessary skills to make such an extreme lifestyle work for you? To help you decide if this a life you could consider for yourself, here is the ultimate guide to living off grid in 2023.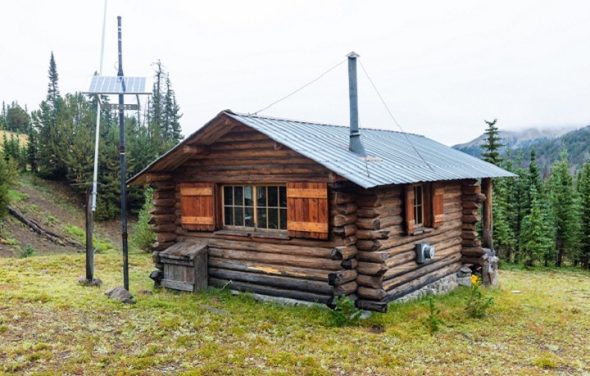 Develop the ability to prepare food
If you are to live away from the rest of society, then one of your most fundamental problems is how you are going to eat every day. Of course, there are varying levels of living off grid, and you might just want to live in a remote spot that still has local shops.
However, if you want to be completely self-reliant, then you might want to consider growing your own crops, rearing your own livestock, or even hunting for food (if it is legal where you are living).Of course, you will also need to learn how to prepare the food that you find (such as skinning an animal, separating the edible parts from the rest, and cooking it properly).
If this doesn't appeal, you could have a healthy diet while retaining your independence by taking a look at one of the best survival food companies on the market, for food you can order in.
Find the right spot
Another crucial aspect of living off the grid that you need to consider if you are going to make the move a success is to find the right spot to live in. This will depend upon the exact nature of your lifestyle, but it is worth scouting out a few locations before you make the move.
For example, you might want to find a place which has abundant and cheap farmland for sale. Alternatively, you might want somewhere with more extreme weather conditions so that you can fit a wind turbine or solar panels to become truly self-sufficient.
Have your finances in place first
Of course, you can't live off grid completely for free unless you become homeless, so you will need a way of earning money or keeping money in savings.
You could offer your services in the local area in either your previous profession or by trying a new type of job; or you could try and keep your money in savings using crypto, which doesn't require a bank or permanent address to be held in.