Waist trainers (or corsets) are the latest fashion craze ever since Kim Kardashian wore one on her Instagram. Now, everyone wants to have one and when used correctly, waist trainers can effect permanent, desirable change.
However, using the wrong waist trainer, or using them in the wrong way, can have dangerous effects on our bodies. Choosing the right waist trainer is very difficult for us because there are several things to consider: size, material, and suitability. In this article, we will review the best waist trainer brands, which are Squeem, Maidenform, Yianna, Camellias Corsets, and Ann Chery corsets.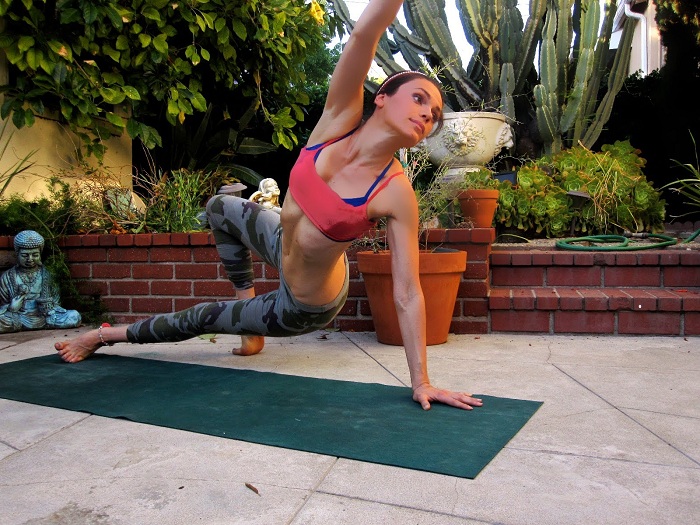 Comparisons Of Waist Trainer Brands
1. Squeem Waist Trainers
One of the best waist trainer brands there is, Squeem's most recognizable product is the Squeem Perfect Waist Firm Compression Waist Cincher. Made of a rubber exterior and Squeem's Intelligent Fabric technology, this trainer is perfect for women on the tall side.
Pros of Squeem Shapewear
 Can be used for many purposes, including postpartum healing, posture correction, exercise, and for flattening your belly while enhancing your natural curves,
It hardly rolls up
It is very comfortable and doesn't show under your clothes
It increases your metabolism and firms your stomach at the same time
Cons of Squeem Shapewear
Though it comes in different sizes, they are all on the small side
The waist trainer might come with a funny smell
It can roll up when you are sitting
2. Maidenform Waist Trainers
With flexible boning and supple fabric, the Maidenform Flexees Women's Shapewear Easy Up Waist Nipper is a great waist trainer when it comes to the ease of putting it on and taking it off. This waist trainer not only slims you up perfectly, but it is also beautiful to look at.
Pros of Maidenform Shapewear
The hook and eye closure is easy to close up and take out
Very comfortable and flexible, allowing you great freedom while still being tight
Doesn't need constant adjusting, and it doesn't roll up
You can wear it as often as you like, no matter the occasion
Cons of Maidenform Shapewear
Depending on the clothes or fabrics you are wearing, this shapewear may not be as discreet as needed
It may also roll up, on very few occasions
3. Yianna Waist Trainers
The Yianna Women's Latex Sports Girdle Waist Training Corset Waist Body Shaper is great for going to the gym, wearing under work clothes, or going to a party. With its 3-step hook and eye closure, the Yianna waist trainer is very adjustable, enabling it to be used for a long time.
Pros of Yianna Shapewear
It can be used for any number of activities, including postpartum recovery, yoga, and several others
It is very flexible and long-lasting, with its 3 column hook and eye closure ensuring long use
It is made of three layers of fabric, including latex, cotton, and spandex
Cons of Yianna Shapewear
This shapewear comes in different sizes which are mostly in the small category
If you are of a larger size, you may actually get a Yianna corset that fits, as their sizes can be inaccurate
Might be too long for you if you have a short torso
4. Camellias Waist Trainers
Camellias shapewear has two products that are touted for their waist cinching abilities: Camellias Women's Waist Trainer Belt (for an hourglass shape), and Camellias Women's 26 Steel-Boned Heavy Duty Waist Trainer (for weight loss).
Pros of Camellias Shapewear
Designed for long and short torsos alike
The 26 steel boned shapewear makes the corset strong and very effective for weight loss
Comes in many different sizes, and in different colors.
Cons of Camellias Shapewear
Can be bulky, and is built for function, not sexiness
It comes without instructions on how to wear it or take it off
Front metal clamps tend to fall off easily
5. Ann Chery Shapewear
Ann Chery Women's Faja Clasica Waist Cincher is specially designed for women with large torsos, has a 2 column hook and eye closure, and its boning is covered on both sides to give you support and protect your skin from abrasions while wearing it.
Pros of Ann Chery Shapewear
Made with strong, high-resistance latex on the outside, and 100% cotton on the inside
With its 2 column eye and hook closure, you can adjust the level of compression
It is very comfortable and is great for wearing to the gym
Cons of Ann Chery Shapewear
Designed for mostly long torsos
The sizes tend to be small
The latex smell may be offensive to some people
How To Choose What Is Suitable For You?
Before you choose a waist cincher from one of these companies, you'll need to provide some personal information. Knowing yourself better can help you pick the best waist trainer for women's weight loss that will deliver the results you want.
You have to know your waist size before anything else
Know why you want to get a waist cincher because using one take a lot of commitment
Once you have those down, you can choose the best brand for you by:
Check their sizes. They should have something in your size, or one size smaller
Check the materials they use in making their corsets. A good waist cincher should consist of at least two materials.
Make sure you look at user reviews to see what other women have to say about the waist trainers
Look at brands that contain boning, or strong, high-resistant latex, as these will prevent the trainers from rolling up too much.
Ask around your friends if they own one or two of these brands for their reviews and if possible, request to try them on.
Based on the review of these waist trainer brands, the best out of them is the Camellias shapewear. Its 26 steel-boned waist trainer is optimal for weight loss, and it is designed for both long and short torsos, providing you with more options to choose from.
Camellias waist trainers also come in different sizes, which cater to large and small sizes, unlike the other waist trainers, which are made mostly for women with smaller waist sizes. Though it comes without instructions, it is easy to find out how to wear it and take it off from information online.
Also, Camellias shapewear comes with Velcro straps, which makes it easily adjustable as you lose weight, and it can be comfortably worn for long periods of time. Compared to the others, Camellias is the best for weight loss and for getting that hourglass shape you want.