These days, everyone seems to be concerned about their finances. And if you are someone who is interested in a career in risk or in finance, then becoming a financial risk manager might be a perfect job for you.
When you have this credential, you'll be able to set yourself apart in the financial industry. And you'll be able to make a good amount of money while doing it.
Are you interested in learning more? If so, then keep on reading and we will take you through what a financial risk manager is, what one does, and how to become a financial risk manager yourself.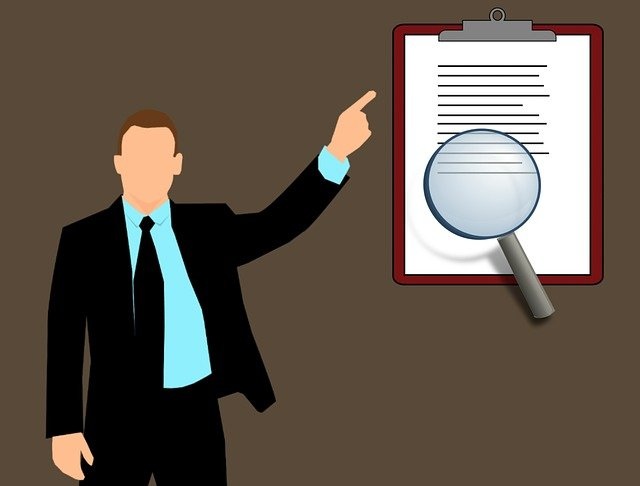 What Is a Financial Risk Manager?
A financial risk manager (FRM) is a professional designation that is issued by the Global Association of Risk Professionals (GARP). The GARM financial risk manager accreditation is recognized around the world as the premier certification for financial risk professionals who work in financial markets.
These professionals have specialized skills in assessing risk. They tend to work for asset management firms, regulatory agencies, accounting firms, insurance companies, and major banks.
Unlike a lot of other financial certifications that are more generalized, financial risk management only focuses on one aspect of the finance industry. While a person might also have a broad range of skills, this credential addresses traditional areas of finance, such as accounting, asset, and portfolio management, and investing.
A financial risk manager needs to understand risk, evaluate the scope of risk and how it could impact the operation of the firm. They also need to help price the risk into the firm's decisions.
This credential won't empower the professional in any legal or unique way. For example, unlike someone with a law license or an accounting license, it's not required to be accredited to work as a risk manager.
An FRM certificate simply shows that the holder met the qualifications for the certificate.
It's usually a way for a person to advance in their career and work in positions that pay more.
Financial Risk Management Requirements
In order to get your degree in financial risk management, you will need to meet several requirements. These include taking and passing the FRM exam and having at least two years of related work experience.
Unlike certifications for other professions, there is no accompanying coursework for the FRM.
The FRM test is divided into two sections. The first section focuses on assessing financial risk. It covers topics like:
Valuation and risk models.
Financial products.
Core risk management concepts.
Quantitative analysis.
The second section of the FRM test is all about applying risk assessment. It goes over topics such as:
Operational risk management.
Integrated risk management.
The exam overall is going to test how well you understand the concepts of risk mitigation and management and also how well you can apply those concepts.
The Global Association of Risk Professionals recommends that people have at least forty hours of extra professional development per year for holders of this credential, but this is not required.
Elements of Financial Risk Management
Risk management is a constantly expanding field because anything that has to do with a company collecting or spending money involves risk. Whenever a company is considering a potential stream of income, there is always a chance that the money will not arrive.
For example, a debtor might not pay back a loan or a customer might not purchase a product.
Also, for any given expense, there is a chance that it's going to prove to not be worthwhile. A new storefront might not bring in enough business, for example. Or an investment may depreciate in value.
Part of a financial risk manager's job is to advise their clients about whether to take a risk at all. At a bank, a risk manager will usually review loan applications.
Based on the risk profile of the applicant, the risk manager will decide if the applicate is likely to pay the loan back. Based on this assessment, they will decide if the credit is extended or not.
Another important role of being a risk management is to price risk into a business decision. For example, at a bank, a financial risk manager will set the interest rate of an applicant based on how likely they will pay the loan back.
The higher a person's chances are of not paying back the loan, the higher their interest rate is going to be.
Lastly, a risk manager is going to help a company build solutions around other current risks. This person might see that their bank has extended multiple low-credit loans. They might suggest doing more secured loans or low-yield loans in order to offset that risk.
The Importance of Knowing About What It's Like to Be a Financial Risk Manager
Hopefully, after reading the above article, you now have a better idea of what it is like to be a financial risk manager. As we can see, it can be an exciting and lucrative job.
But a lot of people are going to rely on you. So you need to make sure that this is something you are going to take seriously. If you think that you can handle that kind of pressure, then you should definitely consider this career path.
Are you interested in reading other helpful and interesting articles like this one? If so, then make sure to check out the rest of our site today for more!