So, you joined a fantasy football team with some friends from work or maybe got into a little friendly family competition with your uncles and cousins. But how can you make the best showing, prove your football acumen, and come out on top?
We've got you covered here with the best tips for trouncing the competition in your fantasy football league. Here are the best strategies to employ for the best chance of success: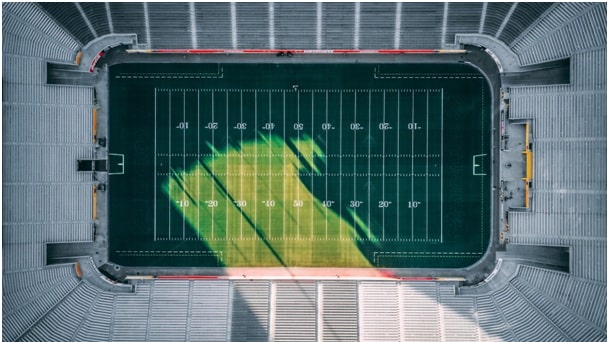 Preparation
Preparation is everything. If you have to present a project to your boss, do you wing it? When you're planning a camping trip, do you just throw some gear in the back of your truck and hope you brought everything you needed?
If so, chances are you'll end up blabbering about numbers that make no sense or rain-soaked without any dry socks. The same principle applies to fantasy football—you've got to put the hours into the research.
Your fantasy football career might have started as a fun weekend pastime without much thought behind it. But if you want to compete with the big dogs and win big, you need an analytical strategy to build your fantasy team. Look into NFL odds. The internet is at your disposal, and it holds troves of useful player information that you'll need to win.
Part with Fandom
To succeed in fantasy football, you have to make objective decisions. Otherwise, favoritism is doomed to fail you. It's understandable. You're a fan, and your team's quarterback is your boy—but what if he's looking rough this year in training camp, or a new up-and-comer draft pick threatens to replace him? Decisions based on emotion and attachment can cost you big time.
Pick a Kicker and Defense Last
Offense puts up the big numbers in fantasy football. The so-called "skill" positions of quarterback, wide receiver, and running back are where your bread gets buttered as a fantasy football manager. Make your picks accordingly. A solid defense can boost your numbers for sure, but you should prioritize offense.
Keep Your Eye on Trades
Trades can have a huge impact on your fantasy roster. Unfortunately, most fantasy owners don't employ trading to their tactical advantage as much as they should. And again, referring to the last tip, don't base your decision to give up a player or acquire a new one based on favoritism, like whether they went to a rival university or personal preference. In fantasy football, it all comes down to the cold, hard statistics.
Don't Leave Things Up to Chance
The pursuit of perfection (and domination) requires constant vigilance. In fantasy football, as in life, you can't simply let things go as they are and hope for the best outcome. You've got to stay on top of things.
Developments in the real-world league, player injuries, and trends are all things real-world managers and fantasy managers have to contend with. It only makes sense that, as the owner of your fantasy team, you should employ the same amount of vigilance in your game plan too.
May the NFL odds be forever in your favor!