There are many types of commercial roofs that you can have nowadays, you are not stuck with just one kind anymore. There are roofing materials for every type of commercial business, and you can choose any that suits your business best. Different materials fit different styles of roofs better, but they can go on to any roof.

You can do some research to see which material and style of roof fits your business the best. You can also go to the SW Commercial Roofing services page and see what they have to offer. They can help you to find what will work best for your business.
Common Roofing Materials
There are some roofing materials that are more common than others and some of those are listed below with a little explanation about them. You can also do more research and learn more about each type. These are just a few of the many types of roofs that you can put on your building.
TPO Roofing
TPO stands for Thermoplastic Polyolefin, which is a single-ply membrane used in the roofing industry. Single-ply membrane roofing materials are materials that are made of rubber or synthetics. These materials will save your building from suffering in the elements and help save some energy for you, as well. These roofs are great for any commercial building, including schools and restaurants.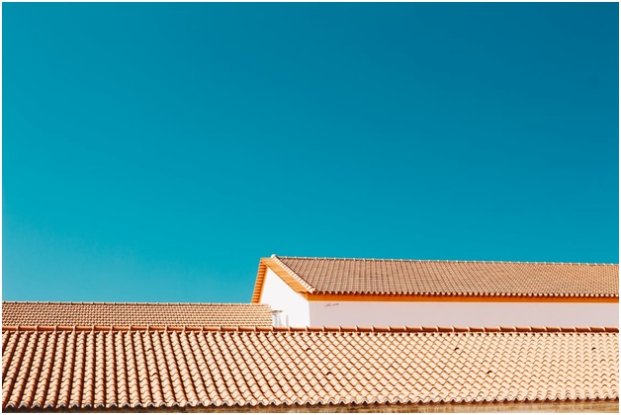 TPO roofing has a single layer of synthetics and is laid beside a scrim that will reinforce it. (Scrim is a material that is not woven that is used to reinforce other roofing materials. To learn more about scrim and its uses, check this website:https://en.wikipedia.org/wiki/Scrim_(material). ) This membrane comes in widths of ten, twelve, or twenty feet and can be easily rolled up and transported.
TPO has a naturally reflective nature and can reflect the UV rays away from your building. It has been called one of the roofing industry's best materials. TPO can withstand the hottest temperatures and help to keep your building cooler. These roofs can also do very well in cold temperatures and help your commercial building stay warmer. TPO has warranties for up to thirty years and has great weathering features.
TPO membranes come in up to eight different colors, so you can match the color of your building. It is a Class A fire resistant material according to UL, or Underwriters Laboratory. They are up to eight mils thick and can resist any weather.
There are a few ways to insulate TPO and the first one is Expanded Polystyrene, or EPS. This method is usually used for flooring and roofing insulation. This works well and helps keep your roof from retaining water, which will help safe the structure of your building as well.
Another insulation method is Extruded Polystyrene, or XPS. It is semi-permeable and can come in different colors such as pink, green, or blue. This is the second least expensive of the insulation methods, with EPS being the least expensive.
A third way to insulate TPO is Polyisocyanurate or polyiso. This method is the most well-known material and is the most expensive of these three. It also has a higher R-value rating than the other two which makes the extra money worth it. If you need to know what an R-value is you can look here at this site. It can help you to learn all about it and why it is important.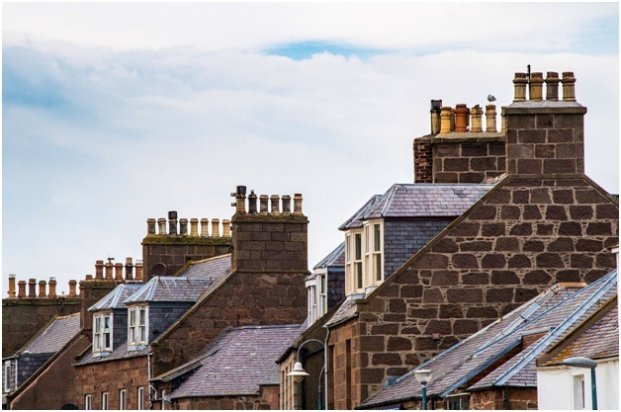 PVC Roofing
PVC stands for polyvinyl chloride and is another name for a type of plastic. This type of roofing is best for flat roofs and roofs with low slopes. This is good for a wide range of business, including condos and restaurants. It is a single-ply roofing material and is made with less petroleum and oil than either TPO or EPDM. To learn more about how PVC is made, you can do some simple internet searching. There are a variety of sites that can help you learn more about it.
There are many advantages of PVC roofing including durability, longevity, chemical resistance, fire resistance, wind resistance, and water resistance, and it is environmentally friendly.
It is durable because its seams are welded with hot air instead of tapes or caulks or other adhesives. These seams are more firm than the other methods of sealing the seams and therefore last longer.
It is longer lasting than other roofing types and can last for as long as twenty years with just regular maintenance. It can be more expensive up front, but because it lasts so long, it will save you money in the long run.
PVC is resistant to chemicals which makes it a good roofing material around manufacturing buildings, warehouses, and commercial places that have large amounts of chemical exposure. Those chemicals can hurt asphalt roofs and other single-ply roofing membranes but have little effect on PVC roofs.
PVC roofing is also fire resistant and can actually put out any fire that loses its source. It also will not combust when it is on fire. These qualities have been proven by the UL so you can trust that the roof will last for years.
The roofing is also wind resistant and withstands winds of up to category 3 hurricane strength winds. This is also because of the heat welded seams that is used with PVC roofing. This has been tested in a lab and was proven true.
PVC roofing is also water resistant because the design with the heat welded seams helps to make it watertight and water resistant even during hurricanes and strong storms. PVC also withstands puddling and ponding and also resists plant growth, mold, and bacteria growth.
PVC roofing is also environmentally friendly and can even be recycled after many years of use. It also can help with heating and cooling and can help to keep cities cooler since it helps to reflect the sun.

EPDM
EPDM, or Ethylene Propylene Diene Terpolymer, is a roofing membrane that is made from durable synthetic rubber. It is made from propylene and ethylene which they get from natural gas and oil. You can find out more about EPDM here: https://www.c-port.net/the-pros-and-cons-of-epdm-tpo-pvc-roofing-membranes/. It is mostly used in buildings with low slopes and is very common in the United States.
EPDM is resistant to the wear and tear that happens to conventional roofing. It can last through all kinds of weather, such as flash floods, snow, high winds, and other stormy weather. It is also resistant to chemical emissions and bird droppings.
EPDM is also good because it is UV and weather resistant and can withstand the highest and the lowest temperatures. It is extremely flexible and is free of softeners yet still permanently elastic. It is eco-friendly and can be recycled even after many years. It can last over fifty years and can be stretched up to five hundred percent and still snap back to its original shape and size.
Metal Roofing
Metal roofing is a popular way to top off your commercial building, and it has been getting more attractive over the years. Metal roofs are very durable and last a long time. Metal roofs can be put on all types of commercial buildings including businesses and schools.
Metal roofs have many advantages, including their beauty and aesthetics, ease of maintenance, performance, environmental friendliness, and energy efficiency.
Metal roofs are known for their beauty and aesthetics because they come in a variety of colors and styles to make almost everyone happy. Metal roofs look beautiful on any building that they are put on.
Metal roofs are easy to maintain, and are resistant to color fading, mildew, and decay. They last longer and are more durable than other materials. There is very little needed to be done to maintain your metal roof.
Metal roofs are also good in any kind of weather, from snow and ice to extreme heat. These roofs can help keep your building cool in the summer and warm in the winter. They will also continue to look good in any weather condition.
They are environmentally friendly, as well since you can roof over the top of your existing roof and safe debris from going to the landfill. As stated above, they can also save you money on your energy bills because of their ability to keep cool in the summer and warm in the winter.
Conclusion
All these materials are good roofing materials, even though some are better on flat roofs and others are better on sloped roofs. They all have their energy efficiency, and all can withstand all types of weather. You must choose the roofing material that will work best for your business and your situation.
You can get anyone to install your new roof as long as they know what they are doing and come from a reputable business. These types of roofs need to be put on by professionals because they need to be installed correctly to get the benefits that are listed above.
You can talk to friends, families, and neighbors to find out who they recommend for putting a roof on your business. This is a good way to get references from others who have been satisfied with the work that has been done. After you get the recommendations from friends and families, you can do an internet search for reviews.
You can do a search on the internet to find the reviews for different roofing companies in your area. Not every business will have all great reviews, but the business should have a majority of their reviews to be good. There are many sites that you can look up reviews and you can find the right roofer for you.