Whether you're in lab research or sales, a job in the pharmaceutical industry requires specialized skills. You must be able to communicate with medical professionals and patients, and you'll likely work as part of a team.
Luckily, salaries in the industry are high for both entry-level and senior positions.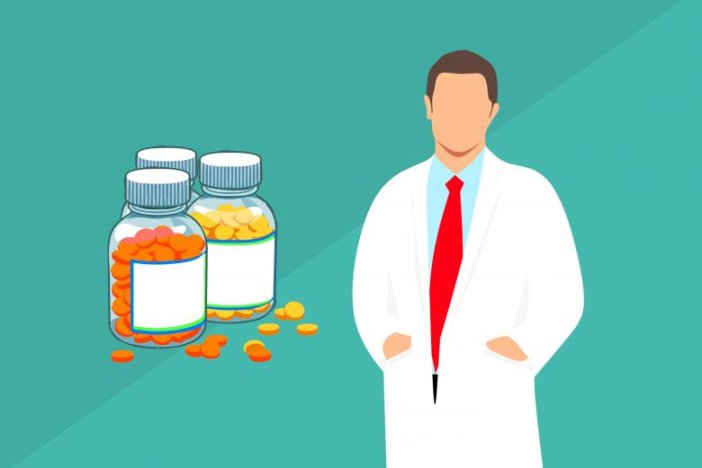 Research Scientist
If you are interested in working on a medically oriented project, a career as a research scientist may be for you. These scientists conduct research to develop new medicines, vaccines, and other biologically based products that will help combat diseases. They often have a bachelor's degree in pharmaceutical sciences, pharmacy, biology, chemistry, medicine, engineering, or a closely related field.
It can take up to 20 years for a drug to reach the market from the time a pharmaceutical researcher first discovers it. This is due to the extensive amount of testing that must be conducted by many different scientists on thousands of molecular compounds to find one that effectively fights disease without harming healthy cells. This process requires a large team of scientists with expertise in various scientific fields, including chemistry, biology, and pharmacology.
The average salary for a pharmaceutical research scientist in Singapore is about SG$ 257,800 per annum. This salary can increase with more years of experience in the profession. Those with more than 20 years of experience can expect to earn about SG$ 327,700.
Pharmaceutical research scientists have a variety of job opportunities in the industry. They can choose to focus their careers in different directions, including developing clinical trial criteria as a pharmaceutical analyst or working in the manufacturing department as a pharmaceutical engineer. Other options include taking on leadership roles, such as a senior scientist or project manager, or focusing on quality control management.
In addition to researching and developing new drugs, pharmaceutical research scientists must keep up with the latest advancements in their field. This can be done by reading science and pharmaceutical publications, attending seminars and conferences, or participating in professional development courses. This is essential to remain competitive in the field.
The starting salary in the pharma industry for a research scientist can vary significantly depending on the location and the type of company where they work. Some of the top employers are headquartered in major cities, such as Singapore and San Francisco. Others are located in rural areas or small towns. The average salary for a research scientist can also be affected by the bonus rate and other additional benefits that may be offered. Moreover, the level of education and experience that a research scientist has can also affect the starting salary in the pharma industry.
Field Sales Representative
The pharmaceutical industry is one of the largest and fastest-growing industries in the world. It provides lucrative salaries, benefits, and career growth opportunities and often comes with the perk of a company car. If you want a career in pharmaceutical sales, you need a bachelor's degree and excellent communication skills. A degree in life sciences can be helpful, but you can also choose to pursue a major that includes public speaking or business classes. You can also earn more than your fixed salary through bonus payments or incentive programs.
The starting salary in the pharma industry for field sales representatives is around $84,000 a year. In addition to their base pay, these professionals receive commissions based on the products they sell. They can also earn bonuses if they meet or exceed their sales goals. They can also benefit from additional perks like free product samples and travel expenses. Moreover, they can get higher salaries by becoming sales managers or marketing managers.
Another high-paying position in the pharma industry is that of a senior research scientist. This job requires a lot of experience in various areas, including clinical research and bioinformatics. It is not uncommon for a senior research scientist to earn more than $80,000 each year.
According to a recent survey from MedReps, pharmaceutical sales reps saw an average increase in their salaries this year. This is a welcome change for those in this career. However, three-fourths of the respondents indicated that they expect the COVID-19 pandemic to affect their income this year.
Several factors influence the pay of a pharmaceutical sales representative, including their level of experience and the size of the company they work for. The highest-paid reps are those that work for large drugmakers, while those with the least experience make the lowest salaries.
The pharma industry offers a number of different types of jobs, including a medical field sales rep, which is a career that combines sales skills with specialized medical knowledge. They are tasked with selling prescription medications and medical devices to doctors and nurses and educating them on new drugs and device technologies. In order to succeed, they must be able to explain the unique qualities of their products and address their customers' specific needs. As a result, they must be able to read and understand medical journals and attend continuing education sessions on a regular basis. In addition, they must have excellent interpersonal skills and be able to build rapport with their clients. These traits help them to overcome objections and close the deal. They also must be able to handle stress and pressure. This can be challenging because the pharmaceutical industry is a highly competitive and demanding industry. Despite the challenges, many people find rewarding careers in this field.
Pharmaceutical Outside Sales Representative
As the name implies, a pharmaceutical sales rep works for pharmaceutical companies to promote and sell drugs. They provide physicians with drug information and product samples. They also provide continuing education sessions for doctors on new products and updates to existing medications. This job is highly competitive and requires high professionalism and knowledge of the medical industry. A high school diploma is usually sufficient for an entry-level position, but a bachelor's degree in a relevant field is preferred.
Depending on the area of pharmaceutical sales they specialize in, some pharm reps earn more than others. For example, reps who sell to hospitals typically make more than those who work in physician offices or small or large drugmakers. Additionally, pharm reps who specialize in certain areas of medicine—like cardiovascular medications or dermatology treatments—earn more than those who sell to doctors in general or in other specialty fields.
According to the Bureau of Labor Statistics, a typical pharmaceutical sales rep makes $63,000 on average. The highest-paid pharm reps, however, can earn close to $100,000. The top 5% of earnings in this occupation are above $200,000, and those who have earned their Certified Professional Manufacturers' Representative (CPMR) or Certified Sales Professional (CSP) certifications can see even higher salaries.
Performance bonuses, commissions, and other perks often supplement a pharm rep's basic salary. Many pharm reps earn a company car, free health insurance, and travel reimbursements. Some pharm reps also choose to pursue career-related education, such as a master's degree in healthcare management or a mini-MBA in Pharma Lifecycle Management. These additional qualifications signal to hiring managers that a candidate is well prepared for the responsibilities of their new role.
For those who are interested in becoming a pharm rep, the best way to get started is by finding a sales internship. Numerous pharmaceutical companies offer internships, some even paying their interns a living wage. These internships allow prospective candidates to learn more about the industry and determine if it fits them.
While most pharmaceutical sales reps are employed by large drugmakers, smaller and mid-sized drugmakers also hire them as well. Some pharm reps even make more work for a smaller or medium-sized drugmaker than they would at one of the larger companies, as these firms tend to offer competitive benefits packages and advancement opportunities.
The most important qualification for a pharmaceutical sales rep is the ability to communicate complex medical information in a clear and compelling manner. They must be able to explain the benefits of a medication in an interesting and engaging way to a doctor who may not have much time for a lengthy presentation. In addition, a pharm rep needs to be able to manage their schedule well because they spend most of their time in the field visiting health care providers.