All travelers know that the best way to explore Dubai and the UAE is by car. What can be better than going to a convertible car rental in Dubai and driving away in a car of your choice? Independent voyagers, however, should bear in mind certain aspects when choosing a car for rental.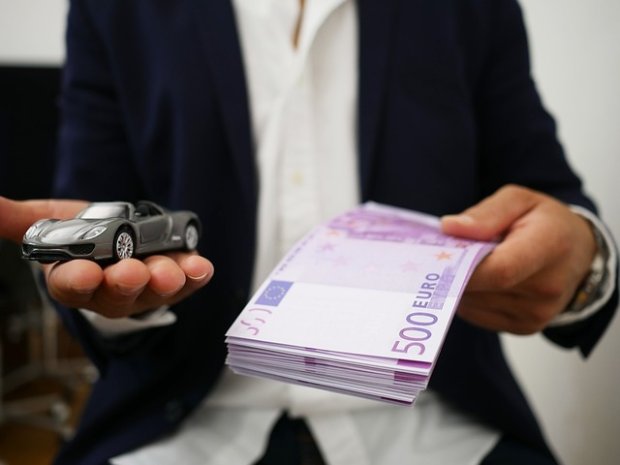 Renting a Car in Dubai
Here are 10 main considerations to be aware of when hiring a vehicle in Dubai.
1. Independence = Freedom
Some travelers prefer to relax in the back seat, but the biggest pleasure comes from being in charge of the car. When you are thinking about a convertible car rental in Dubai, think about a driver's seat and all the luxury commercials you have seen on TV. Exploring Dubai independently is the best investment during your visit to the emirate.
2. Driving License
A valid driving license is a must for businessmen and leisure travelers alike. Each should also have a valid passport with an entry visa. All three documents must be issued by the traveler's country of residence.
3. Insurance
Insurance is always included in the rental price and is a mandatory requirement from the Road and Transportation Agency (RTA).
4. Deposit
A deposit is paid whenever you rent a car. Different from the above-mentioned personal insurance, the deposit acts as car insurance. In case of road damage or fine, a customer may incur while driving the deposit will be used to cover this amount. Should the vehicle be returned in good condition, the deposit will be credited back to the customer's bank account.
5. Car Rental Price
The price for car rental includes basic insurance and a 24/7 service for damage and repair. And a car of your choice, of course. If you choose to rent a convertible car, e.g. a Porsche Boxster 981, you will be paying more than if you chose a less "fancy" car. Adding extra features, like hiring a child seat, adding a navigational device, will also increase the rental price.
6. Drivers
Two people can sign a rental agreement as drivers. Both must have valid passports and driving licenses. Please note that the minimum driving age in Dubai is 25, which is significantly higher compared to most countries. If you are 21 and want to rent a car in Dubai, prepare for a higher rental price which is likely to include a higher insurance rate.
7. Off-road Driving
In the unlikely case of anyone dreaming of exploring the Dubai sand dunes by car, all car rentals warn against this. If the rule is violated, the company will issue a fine of 500 AED. It will also demand compensation for external and internal damages to the car.
8. Garage Location
Many car rentals companies in Dubai are located just off Dubai International Airport. Any car can be booked in advance via the Internet. So when you arrive in the country, you only need to take a short journey by taxi to the rental company, collect your car, and enjoy your time in Dubai.
9. Fuel Policy
A lot of car rentals in Dubai deploy a "full-full" fuel policy. It means that, if you rent a car with a full tank, you should return it with a full tank, too. This, however, should be explicitly stated in Terms and Conditions, so study the document well before signing.
10. Terms&Conditions
Although this might sound self-explanatory, it is best to reiterate. Whether you are travelling in Dubai for business or for leisure, check the documents for the car. Terms and Conditions list all the policies concerning the rental, maintenance, and return of the car. It will outline the conditions for receiving help if there is a car accident or if the car breaks down. It will also include all the necessary information and useful contacts. Read the document thoroughly to avoid misunderstanding.
Conclusion
If you are planning to travel to the UAE, choosing a car rental company in Dubai is your first step on the journey. Check all the requirements to make sure you satisfy them and enjoy your visit to this amazing place!