The famous saying that 'what we put into our mouth matters' is true. If we eat all the wrong things every day, we cannot strive to be healthy. However, it is also true that we can only eat a certain amount of food every day. Thus, when people tell us to cut on a few items, it can feel suffocating. We are here to tell you that you can eat healthy food without cutting out on anything. How? By adding a good amount of healthy and nutrient-rich food to your plate every day.
For instance, if you feel like eating pasta, go for it. But make it healthy by using multi-grain pasta instead of one which uses refined flour. Also, increase the number of vegetables and proteins in it to balance the meal. You can do this by adding meat, or egg, or tofu to your pasta. It feels like a lot of work. Right? Not with these fresh food delivery boxes. With this, you can make garden-fresh and nutritious meals in 20-minutes.
Similar Topic
6 Nutrition Tips to Help Soothe Your Stomach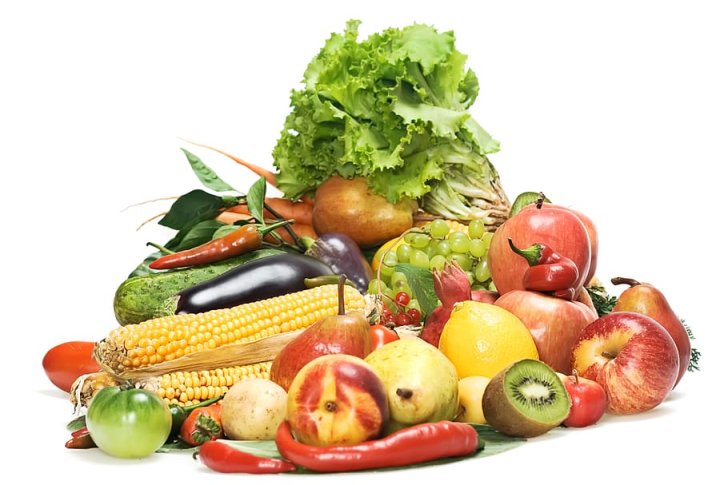 Now, continue below for other nutrient-rich food that you can add to your meals.
1. Cruciferous & leafy vegetables
Cruciferous vegetables are Brussel sprouts, broccoli, and cauliflower. Leafy vegetables are spinach & chard.
There is one more type, cruciferous leafy vegetables like Arugula or Kale. All these three types have enough nutrients and benefits that will make you go gaga. So you start adding them to your meals if you can't stomach the other vegetables. It detoxifies your liver, reduces inflammation, and lowers blood pressure. It also reduces the risk of cancer.
Tip: Do include kale as it is higher in antioxidants, vitamins, fiber, and minerals.
2. Berries
Berries like strawberries, blueberries, blackberries, cranberries, and raspberries are the most incredible fruit. When you have them, you can reach the nutrient goal set for yourself daily.
They are rich in Vitamins and folate. If you have kids; it is the perfect way to ensure that they get tons of Vitamin C. They will love it as berries are delicious. They are also rich in antioxidants which are good for your cardiovascular health. Incorporating them in your meals is easy too. You can make a smoothie or eat it raw or make pancakes using these berries.
Tip: Dried berries are not great. Avoid them!
3. Beans
We love beans here! They are delicious and packed with tons of nutrients. Yet people avoid them like a plaque, especially when making a meal with them is so simple. Beans and other legumes like chickpea or lentils are full of protein. Adding them to your meal makes you reach your daily protein intake.
They are also great as prebiotic and have enough fiber to make your gut feel happy.
Tip: Canned beans work. However, try buying them raw and soak them a night before you want to use them. Works better!
4. Mushrooms
Mushrooms are delicious. They have tons of nutrients that can make you feel healthy & energetic. Mushrooms are rich in antioxidants and phytonutrients. Thus, making them great at fighting cancer, lowering cholesterol and anxiety. How to make a meal out of them? Use them in your pasta or make tacos with mushrooms as a seasoning.
Tip: Start with white-button mushrooms and move your way to other types.
5. Garlic
Garlic has a bad taste and odor. Though, it is an incredible herb that is nutritious and adds flavor to all dishes. We all love some garlic bread. Right? Time to add garlic to every meal and enjoy the benefit it provides. It has antifungal properties and fights cancer cells and more.
Tip: Try to eat it raw as well to consume its property in the best way.
6. Turmeric
A spice that every Indian uses daily in their food. Turmeric has anti-inflammatory properties which can calm the inflammation in your body. It also has healing properties, and you can add a pinch to every meal you make and enjoy its benefits. Or you can make turmeric milk (Golden latte) and enjoy the goodness that turmeric has to offer.
Tip: Add a bit of pepper powder to it.
All these food-items are easy to add to every meal and you can enjoy a nutrient-rich meal.