Many people dream of owning a boat. After all, it is a symbol of luxury, wealth, and freedom, quite literally giving you the ability to travel wherever you like on open water. However, because of the dream-like reverie that boats are held in, the realities of owning a boat are rarely discussed.
While there are many obvious downsides of owning a boat – they are expensive to buy, maintain, and fuel, as well as difficult to use for many months of the year – the benefits cannot be escaped.
Quite aside from being a symbol of prosperity, boat ownership brings with it many useful benefits (aside from boat parties and the envy of your peers).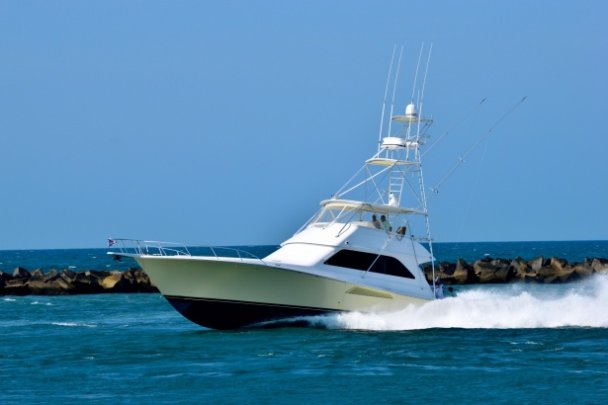 Here are the benefits of owning a boat:
They offer a sense of adventure
There is no doubt that one of the most compelling reasons for buying a boat is to experience the sense of freedom and adventure you feel when you first set a course into open water. They give you flexibility and independence that planes and trains can't match, with a sense of adventure that car ownership arguably lost decades ago.
This sense of adventure extends to the various types of boats for sale. These different specifications suit a variety of tastes, budgets, and lifestyles, from small fishing boats to speed boats, superyachts to narrowboats.
It complements a nomadic lifestyle
Of course, boats have always suited people with a nomadic streak, because they allow you to travel wherever you want, whenever you want. If you are tired of having to stay at one single address for an extended period of time, then buying a boat to live on could be a great option.
While you may find the lack of postage irritating, the upsides are potentially life changing. You can drop anchor at different locations as frequently or rarely as you like, giving you a sense of independence that is unavailable to normal homeowners.
You will never get bored
Following on from the previous point, you are unlikely to ever get bored when you own a boat. While they can cause headaches at times – not least when you are not around to use them or the weather is not suitable – there is no doubting the fact you will never have a dull moment when owning a boat.
You could, for example, organize a trip on the boat with your friends, plan a romantic cruise with your partner, take a family holiday or even take up a water sports activity like water skiing.
Many boat owners cite the fact that their boat gives them the excuse to continually plan new adventures, as a means to justify their ownership. Feeling compelled to use your boat might not be the right attitude, but it certainly illustrates the emotional pull of boat ownership. If you're eager to be a boat owner yourself, you can check out canal boats for sale as well as many other boat types from your local dealer.
They can prove cheaper than a holiday house
If you live in an area of limited sunshine and calm winds, then you may think that boat ownership is not possible for you. Although it may not be wise to moor a boat in an area of poor climate, there is little stopping you from keeping it in a different location.
By mooring your boat in a different part of the country (or a different country altogether), you will effectively have a mini home away from home, and certainly a reason to visit the region often. If your boat has living facilities, it may even work as a cheaper alternative to a holiday home.