There are many types of cuisine that are indeed very impressive with their flavorful dishes. Out of the many Lebanese is a distinct one, based on highly nutritious ingredients such as fresh veggies, fruits, whole grains and also seafood. It is quite common to find people here eating poultry instead of red meat, which is usually seen in the form of lamb or goat meat. There are many recipes that have been handed down from generation to generation, each having a unique and very rich taste.
Eight Key Lebanese Dishes That You Simply Must Try Out
The capital of Lebanon is Beirut and it is one of the oldest cities in the world. Come here to experience the old-world charm and of course cuisine. It is Lebanon's largest and main seaport with a history that goes back years.  You can easily reach Beirut from key cities across the world, one of them being Dubai. Check out available Dubai to Beirut flights and book a ticket according to your convenient timings and date.
When you are in Lebanon, you simply cannot help but try out local dishes. The main Lebanese dishes include items such as fish, cheese, chickpeas, nuts, eggplant, cucumbers, and tomatoes while sub-dishes have ingredients like sesame, onion, garlic, parsley, mint, etc. Here is a look at eight authentic. One of the ways in which the  Lebanese celebrate life is by sharing a meal.
The main reason why Lebanese dishes are really good to taste is because of their mix of vibrant spices. They are also considered as the healthiest foods in the world because they have ingredients that are fresh and they are cooked using the best methods. Many of their dishes are low-fat options enabling people to always stay in shape.
Here is a look at Lebanese dishes that you simply must try out to experience the goodness of Lebanese food with your family:
Tabbouleh –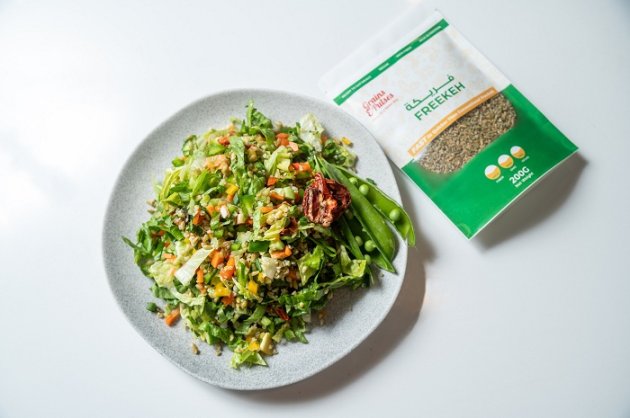 It is a light, refreshing Arab salad that is made from fresh herb and bulgur, sprinkled with parsley diced tomato, and cucumber, and drenched in olive oil and also lemon juice.  It is thought to originate about 4000 years ago in the Lebanese and Syrian mountains. It is unique due to its plant-based ingredients which make it high in fiber, nutrients, and also healthy fats.
Hummus –
It is a spread that is made from a blend of chickpeas that has been mashed with garlic, tahini, and lemon juice. Dressing is with olive oil and it is sprinkled with kosher salt. It is enjoyed in countries of North Africa (it is believed that its origin is in Egypt), the Middle East, and the Mediterranean. It is popular because of its combination of protein and fiber, is easy to make, has a long shelf life, and is inexpensive.
Kafta – 
It is made up of meatballs that are made using a combination of minced meat, onions, and different types of middle eastern spices. The meat can be made from chicken, lamb, or beef.  This dish is common amongst the people living in Central Asia, the Middle East, South Asian, and also South Caucasian countries.
Fattoush –
It is a bread salad that is made from leftover flatbread, which is fried and then mixed into chopped veggies ( lettuce, cucumber, tomatoes, bell pepper) and fresh herbs (fresh mint leaves and parsley), dressed with olive oil. It can also be dressed in lemon juice, garlic, and pomegranate molasses.
Manakish –
This is a Lebanese pizza or type of Middle Eastern flatbread which is very soft in texture and topped with Za'atar and cheese commonly though other types of toppings can also be put. Examples of such toppings are sausage and cheese, ground beef mixture, and labneh which is soft yogurt cheese. It is made in small as well as large sizes.
Sfeeha –
This dish is similar to lahmacun and manakish and is also called Lahm bi ajeen, which means lamb in the dough. It is basically an open-face meat pie that is wonderfully aromatic as it includes a variety of spices. The meat is actually a mixture of ground beef or lamb meat, which is combined with various veggies, tahini, labneh and pomegranate molasses. This uncooked mixture ( which cuts time and effort in making the dish),  is baked with the dough.
Kibbeh –
This dish is also known as the national dish of countries Syria and Lebanon. Its name comes from the Arabic word Kubba which means ball.  It combines ground beef or lamb meat with onions and bulgur wheat. This mixture is drenched in various Middle Eastern spices and sprinkled with pine nuts.  The meat can be a 50 to 50 mix of beef and lamb meat, else 70 to 30 percent. The mixture is a fine paste that can be cooked on a tray, grilled, deep-fried else just served raw.
Kanafeh

–

It is a dessert that is made with shredded dough.  This dough is then spread across a pan, filled with cheese and another thick cream, then baked. The basked dish is drizzled with sugar syrup and pistachios are sprinkled on top of it.  There are many types of Kanafeh such as Kunafa Khishneh (crust consists of thing long oodles), Kunafa Bayn Narain ( dough made using semolina flour), Kunafa Naameh (cheese is rolled up in noodle threads) and Kunafa Mabroomeh (the dough has layers of cream in the middle)

You can easily reach Beirut and experience any of these lovely dishes by interacting with local families and restaurants by reaching the place through quick flights. Check out flights from Dubai to Beirut and book one that enables you to reach Lebanon in utmost comfort. On the flight, you can experience some dishes that typically belong to this region. Some important airlines offering these flights are Flyduai, Jazeera, Kuwait Airlines, and Saudia. Nowadays booking can be completed in just minutes using an online booking system. After ticket purchase, a web check-in can also be done so that time spent in such formalities at the airport is reduced.