We all have problems in our life. Sometimes more or sometimes less. Don't you deserve some happiness from the day to day hectic schedule or tensions in the family? We have taken some funny Indian Images from the internet that will definitely make your day.
Must See Stunning Pictures of hot fitness trainer Sapna Vyas Patel
1. Side effects of Love Marriage
Every marriage has something in it exciting but we all know there are few side effects of marriage too. This Guy must be rewarded 🙂
2. The Lady deserves a Salute
This Lady deserve a Salute, maybe she doesn't know that this train is not auto, which nowadays bothers you even at the point of hand without a hand
3. Have you ever seen such grapes, if not see now!
Maybe this man doesn't know the difference between Grapes and mangoes. For him,  Grapes are sour.
Must Read Know about Social Icon Brittanya Razavi
4. What a Toilet AHHAA
This is what we called lack of English Speaking and Writing Skills
5. English Speaking Course Who Would Like to Learn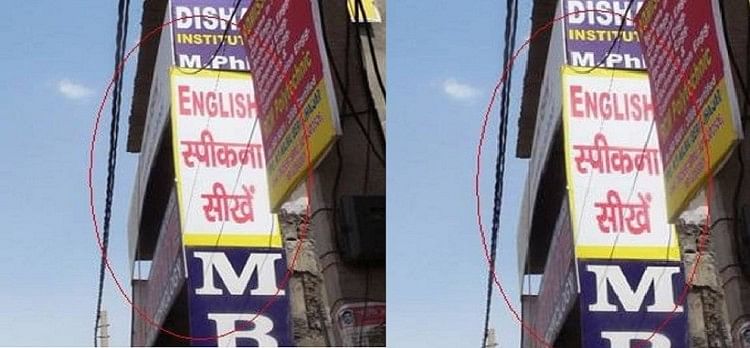 Above poster should learn English from this school. We all would like to know how to learn English Speaking. Haa haa haa.
6. Try this at Your Own Risk. best Friends Spotted
These two friends are looking for some exiting style of peeing. This looks funny but this is dangerous too.
7. Everything can be tasted here
This pathological Center is funny in its own way because almost everything could be tasted here. Even Shit 😀
8. Thank You for attention
Maybe they have forgotten to write about the advertisement and only written about attention
9. Momos corner or Moms Corner
Have you heard about dragon mom? No, this is the only person have dragon mom.
10.  SBI opened a Sewing machine Center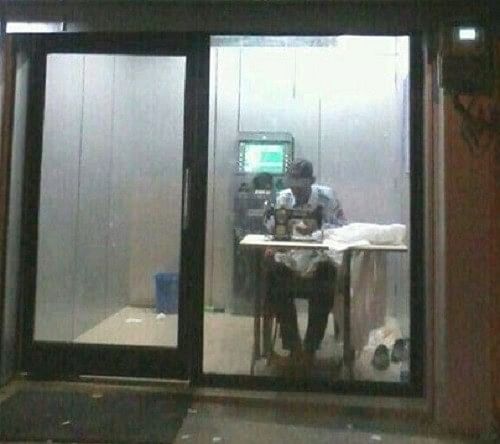 11. Z++ Security provided to SBI ATM
12. Ghanta Physics Classes Who want to attend
13. Shoes Hospital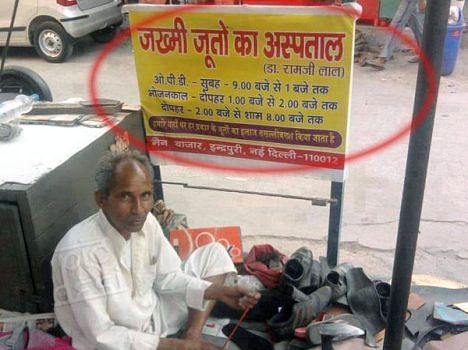 We can say unique marketing strategy to grab the attention of customers.
14. What will you do if can't afford Volkeswagon
15. Beware of this