Have you bought a new house? Are you confused about how to design your balcony? It might not seem like an important issue but balcony design is critical for one to personalize their house. Your house should be a representation of your style. You have to decorate it carefully as it is a long-time investment. Here are some effective ideas to design your own balcony:
Use Furniture Which Saves Space
No matter your balcony is big or small, it can always look spacious if you pick out the right balcony design. Ideally, you should invest in space-saving furniture for your balcony. Furniture which is huge to take up a lot of space and will make your balcony look even smaller. Smaller furniture such as a wooden bench can add a lot of panache to your balcony. You can even place a plant in the corner of your balcony in order to make it look livelier.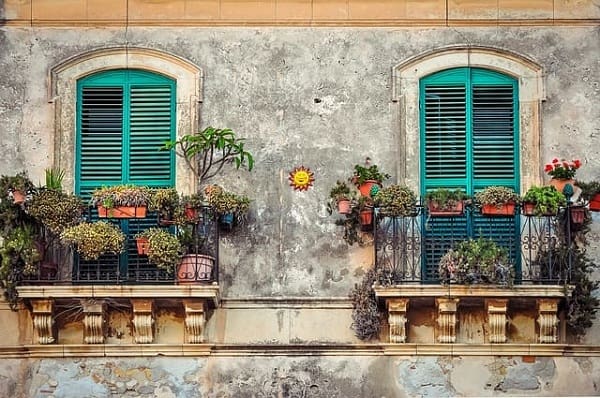 Check Out More on Home Improvements
Take Care Of The Lighting
Instead of investing in huge furniture, you can buy a statement lighting piece for your balcony. It is an extremely innovative way to brighten up the exteriors of your house. It is also feasible to look for materials such as wood and metal for the outside as it can make a bold statement.
Try To Draw The Eye Towards The View
If your balcony has a great view, it should be the focus when it comes to your balcony design. You have to draw the eye of the spectator towards the view by strategically placing your furniture on the balcony. One of such techniques is to invest in a sculptural chair. Make sure that the chair is in a bright color as it can help to brighten up the entire look. If you sit on such kind of chairs, it is easier for you to look at the view.
Turn It Into Something More
You can think out of the box and do something different when it comes to balcony design of your place. If you want to be experimental, you can turn your balcony into an outdoor dining room. All you need to do is bring in your style and put in some shade and your outdoor dining room will be ready. You can now enjoy the view while having your meal. According to experts, using a primary color scheme will help your dining room pop out of gloominess. You can also transform your balcony into your living room. It's time to ditch the big couch for armchairs, area rug, coffee table, and pendant light. It is the optimal way to ensure that you can enjoy the view of your balcony by sitting in your living room.
Make It Your Small Garden
If you do not have the liberty to have your very own rooftop garden, don't worry. You can make a small garden in your balcony. Plants not only increase the aesthetic value of your balcony but it also helps to bring in a sense of tranquility. Whether you want to place your potted plants on the floor of your balcony or hang them up in pretty, little pots – it's completely your call. You can even add window boxes to your balcony design. Just add your favorite flowers to these boxes and see a drastic difference in your balcony's appearance.
Jazz It Up With String Lights
When the sun will go down, you can put up some of your Christmas string lights to jazz up the whole place. You can turn your balcony comfier by throwing in some pillows along with a small coffee table.
Make It Into Your Small Vacation Spot
If you are busy with your work and unable to go on a vacation, you can turn your balcony into a small vacation destination. This idea is feasible for people who have a spacious balcony at their place. Instead of opting for classic patio pieces, throw in some lounge chairs and enjoy the sun. You can even add hammocks to enhance the beauty of your balcony.
Turn It Into A Focal Point
If your bedroom leads straight to your balcony then you can use this to your advantage. You can make your bed face the balcony. Thus, each morning, you can get up and enjoy the majestic view from your balcony while you are still in bed. If your balcony is too narrow, you can ditch any kind of furniture. A bare balcony attached to your bedroom looks very romantic.
What are you waiting for? Now that you have a basic idea about different balcony designs, you have to get to work. You can even hire an interior designer who can guide you throughout the whole process of decorating your balcony. Along with style, you have to keep in mind the comfort and feasibility of the balcony design you have in mind.