Have you ever thought about starting a fire and water damage restoration business? When done right, it can be a lucrative and exciting venture.
Now is the time to take the plunge. Starting a fire and water damage business requires special skills and certifications. But with the proper knowledge and passion, your business can soon be up and running.
Experience the adventure of launching your own business – but be prepared to do it right!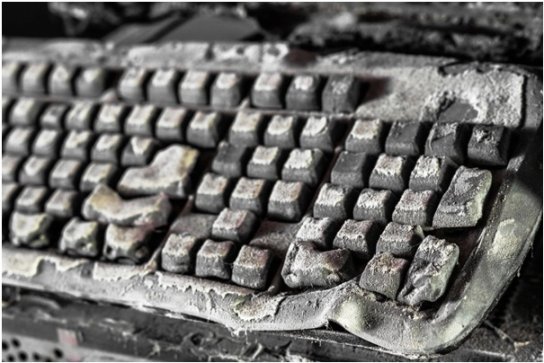 Researching the Local Industry
Beginning a fire and water damage restoration business requires researching the local industry.
First, it's essential to know what type of services you will provide. Are you offering services to both commercial and residential customers? Do you specialize in fire and water damage? Or will you also be restoring furniture, carpet, and other structural damage?
Next, research the local market. It is advisable to investigate the type of competition in the area. Consider how you can differentiate your services.
Who are your competitors? What services do they offer? Who's charging the most? Do your competitors use specific software? Do they provide value-added services?
Knowing your competition can help you determine what type of services you want to offer. Researching can also involve learning about new products. It also includes keeping up-to-date on technological advances in the industry.
Obtaining Necessary Licenses and Business Registration
Obtaining the necessary licenses and business registrations is an important step. To ensure regulatory compliance, the first steps typically involve researching local codes and applying for a business license with the local and state government.
Depending on what type of services you provide, you might need to register with the EPA, ICC, OSHA, and other governing bodies. Additionally, you will need to register your business with the following:
Internal Revenue Service
local Department of Revenue
Department of Motor Vehicles
Additionally, you will need to register with the state insurance commission. You must also ensure you have a valid general liability insurance policy. Finally, you should set up a separate business bank account. Make sure you complete all these steps. After that, you can move ahead with opening your fire and water damage restoration business.
Setting Up Your Business Logistically and Financially
Start by setting up a business plan that outlines the scope of the services you plan to offer. Additionally, you should determine the size of your business and the range of services you can offer. This will help you to decide whether to go for a sole proprietorship, a partnership, or a corporation.
Financially, you must secure a business loan and obtain proper licensing and insurance.
You must also have enough capital to purchase the necessary equipment and supplies. The cost may include equipment, materials, and insurance. Fortunately, you can save up on costs when you purchase wholesale contractors supplies.
Additionally, determine what financial assistance may be available to purchase materials for repairing water and fire damage. Consider forming strategic partnerships with reliable contractors and suppliers to ensure quality work and services.
Building a Robust Marketing Strategy
Building a robust marketing strategy is important to make your endeavor successful. Establishing your company's online presence is a great place to start.
You can do this by creating a website. You must use various online marketing tools like email marketing campaigns and social media.
Additionally, it would be best if you looked for strategic partners in the industry, like plumbers and contractors. Build connections with local insurance agencies.
Additionally, you should create promotional materials, such as brochures and business cards. This can ensure that the word is spread about your services.
Finally, print and television advertisements can help to raise awareness about your fire and water damage restoration business. With the right marketing tactics, your business can succeed quickly.
Determining Service Rates
Starting a company in the fire and water damage industry involves determining service rates for each job. To determine the rate, you need to consider the following:
the type of service required
the severity of the damage
the level of experience needed
the necessary equipment
You can use these criteria to determine a rate for each category of service. Additionally, the experience of team members and the availability of materials should be considered when quoting a rate.
In addition to the variable rate, business owners should also consider a flat fee for travel and transportation. Once a rate is determined, the company should consistently communicate with customers upfront to ensure expectations are met.
Prioritizing Safety Protocols
All staff should have proper training in safety and emergency response procedures. This can guarantee every involved person on site is working safely. All must act in accordance with established safety protocols.
All safety equipment should be in place on the job site and working correctly. All necessary safety procedures should be closely monitored. This includes wearing personal protective equipment.
Rigorous inspections are essential to identify the potential for any unsafe conditions. Additionally, the construction site's safety protocols should always be established and followed. With a successful safety program, its principles must be in place to maintain maximum safety.
Establish Prompt Customer Service
Providing immediate response is the cornerstone of success for any business. It is essential to maintain a 24/7 live customer service support line. This way, customers can receive answers to inquiries right away.
Additionally, fast response time with skilled technicians and quality restoration services is key to meeting the needs of our customers. Keeping up with the latest technology and tools will help speed up the process of restoration. Consider adding services such as the following:
quick assessments
on-time scheduling
continuous communication
They will be essential in providing prompt customer service. In turn, this can establish strong customer relationships.
Start Your Restoration Business Today!
Starting a fire and water damage restoration business can be a daunting process. Yet, with the research of the local market, proper licensing, certification, and an associated network, it can be a successful endeavor.
Research, planning, and preparation will contribute to a revived business. Let's get started now!
Take a look at some of our other articles to find tons more small business tips. We've got the valuablWe'veiness insights you need!