Off the shoulder styles are way more than just a seasonal trend, in fact, they've been in Vogue for about seventy years now. The cut is, however, having its own bit of a moment right now, which means that you're probably more excited than ever to have a crack at styling your off the shoulder piece in your very own way. Now, because the style is so timeless and versatile, there are a tonne of different ways that you can dress an off the shoulder frock. Here are just a few of them to get your styling senses tingling…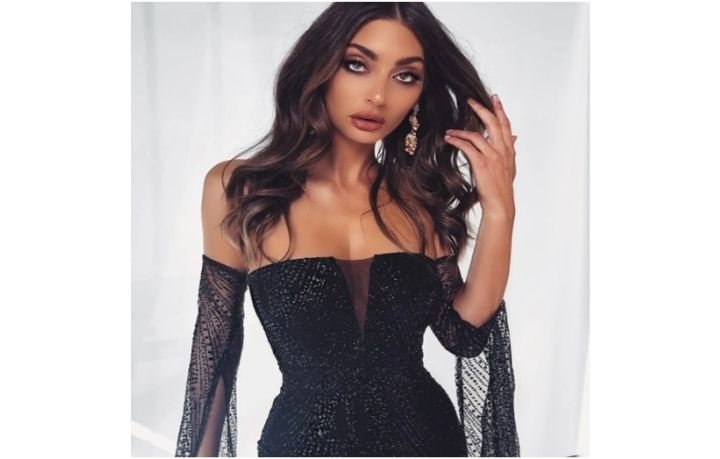 Simply Sophisticated
You can always pull back your embellishments and veer on the simpler side of things to let the sultry strength of your dress' neckline shine all on its own. This is going to work particularly well with off the shoulder frocks that are cut from crepe, jersey or cotton as these fabrics tend to be a little crisper and more structured, perfect for a clean and minimalist approach to event dressing. Simply wear with a slick low pony, minimal gold jewellery and a pair of nude pumps, it really is that easy!
Dark Romance
Quite the opposite of the simple and sophisticated vibe, a dark and romantic outfit is perfect for women who want to flaunt the deeper, like Buddy Love more seductive side of femininity through their styling. Choose a pale neutral off the shoulder dress in a lace or satin fabric. Add intricate accessories such as pearl jewellery, a velvet headband and a sheer lace shawl, all in deep autumnal tones. Finish with a moody red lip and a whimsical braid for an amazing eye-catching get up.
Beachy Boho
Bohemian doesn't always have to mean moody colours, you can also channel the romantic and eclectic aesthetic through lighter, brighter beachy accents. Grab a basket bag, step into some woven wedges and accessories with cream or wooden jewelry. Keep hair and makeup natural and carefree for breezy summertime style that's still going to be suitably stunning at a formal affair.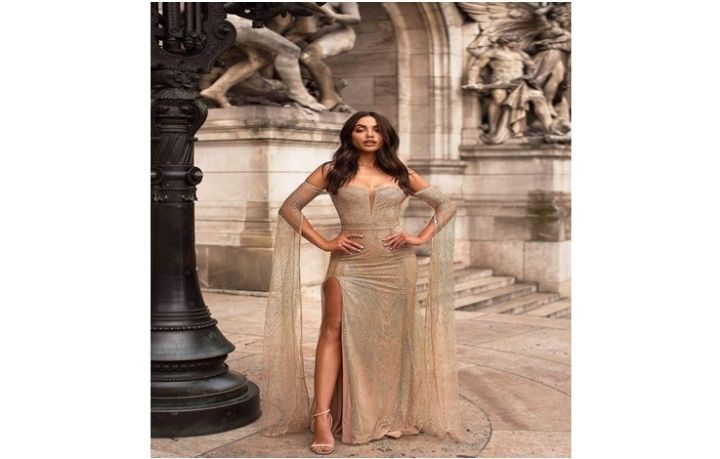 Image source: Alamour The Label
Colour Contrasts
Use your off the shoulder style as a base for a little playful colour contrast to channel your creative spirit! Choose one other complementary yet contrasting colour to play around with. Some great pairings include red and pink, green and blue or black and cream. Choose colourful resin jewellery, hair accessories and a clutch to break up the vertical line created by the one sweeping tone in your gown. This is so much fun to put together and you can really let your personality shine, which is always brilliant.
Toned Down Style
You can also make a mini off the shoulder dress work for your more casual daytime events, too! Simply contrast the flirty cut of your cropped dress with chunky and earthy accessories. Choose platform wedges, platform dress shoes or even white sneakers to tone down the formality of your piece. Drape an oversized denim jacket over your shoulders, grab a basket bag and you're ready for pretty much anything.
How to find the right off the shoulder dress for you…
Remember to factor in your unique dimensions when you're hunting for your perfect off the shoulder frock. Shopping according to your own measurements will lead you to cuts that blend perfectly with your body composition. Look for dress cuts that reflect your personal style and spirit whilst also giving you ample opportunity for some creative styling.