We all want to look our best, however, beauty products can cost a fortune. The latest must-haves can really mount up and if you're on a budget you might find that you're struggling to achieve the look that you want with the products that you can afford. The good news is that there are some great ways of saving cash while still looking and feeling good.
Here are some top hacks to help you keep your look fresh on a shoestring. You may need to get creative, plan ahead and be patient, however, you're sure to find that these beauty tips and tricks will help you to protect your bank balance without compromising on beauty.
Must Read "Know about the benefits of Waxing"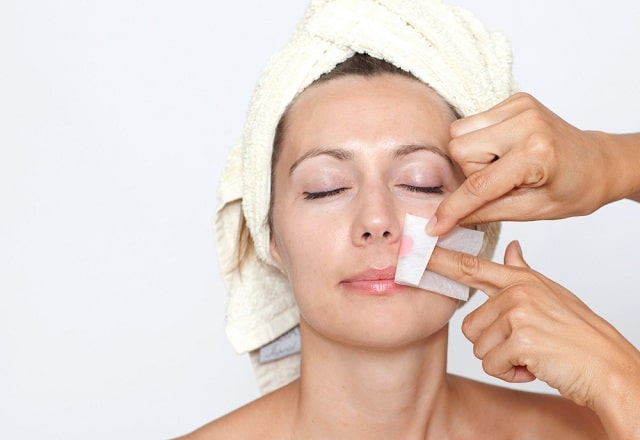 Coconut Oil All The Way
Lots of the best beauty brands these days are using coconut oil but there's no need to splash out on these expensive products. All you need to do is invest in a jar of high-quality coconut oil from your local supermarket. The organic brands are quite expensive, however, they are also multifunctional and you can use coconut oil as a makeup remover, face mask, teeth whitener and hair mask – in short, it can be your go-to product for virtually all your beauty needs. It's certainly much cheaper than investing in lots of different beauty products.
Minimize Your Usage
If you really don't want to stop using your favorite brands but find that they run out too quickly, you're probably using too much. If you read the packaging and labels on your favorite conditioner and shampoo you'll probably see that it advises that you only use an amount the size of a dime. We bet that you use a lot more than that! Try to stick to the guidelines. Only use an amount the size of a dime and see if it works just as well. Unless you have very thick or long hair, we guarantee that it will and your product will go a lot further.
DIY Face Masks
We all love going to the beauty salon for a facial but let's face it, that's going to cost a small fortune. Even store-bought face masks can be costly. When you're on a budget, you can create the same effect as a bought face mask by making your very own face mask at home. There are lots of ingredients in your own kitchen when you can put together to moisturize your skin and leave it looking great. Go online and do some research about DIY masks. You'll only need household essentials like oats, eggs, avocados and yogurt, and the results will be just as impressive.
Use Makeup For More Than One Purpose
Just because a product says that it's just for eyes or lips doesn't mean that you can't use it for other purposes too. Many lipsticks can serve dual duty as a blush too. Nude eyeshadows work as a contouring powder and cream blush works just as well to stain your lips. The answer to keeping your cosmetic costs down lies in being creative with your makeup bag's existing contents.
Use Cinnamon Or Peppermint Oil
Lots of cutting-edge products are advertising themselves as offering lip plumping properties, and they cost a lot. However, you can achieve the same effect at a fraction of the price by simply adding a little peppermint oil or cinnamon oil to your existing lip gloss. These oils act as a natural lip plumper and you can pick them up at a low price at a food store.
Recycle Lipstick Tubes
There are some makeup companies who will offer you a brand new lipstick without charge if you recycle the old tube. MAC is just one example of a company that offers this brilliant deal. There are some other companies which make reusable, eco-friendly compacts that can be refilled. The refills are much cheaper than a brand new product. You'll be saving the environment and money at the same time.
Fake Tan At Home
Forget going to the tanning salon to get that bronzed look. You can achieve the same effect at home with a good quality fake tan, or even better, with a gradual tanning moisturizer. It'll save you money and protect your skin at the same time.